About this Event
PANCHA MAHABHUTHAS
Nature has always been revered in all of its 5 major manifestations, by our ancestors. The 5 major Elements being, Prithvi (Earth), /Jal (Water), Agni (Fire), Vayu (Air) and Akash (Ether or Sky). We need these Elements for our survival.
Living for others is the rule of Nature. No form of Nature lives for itself. Nature works incessantly for our benefit.
Join us in celebration of our mother nature on this Hindu Heritage Day 2020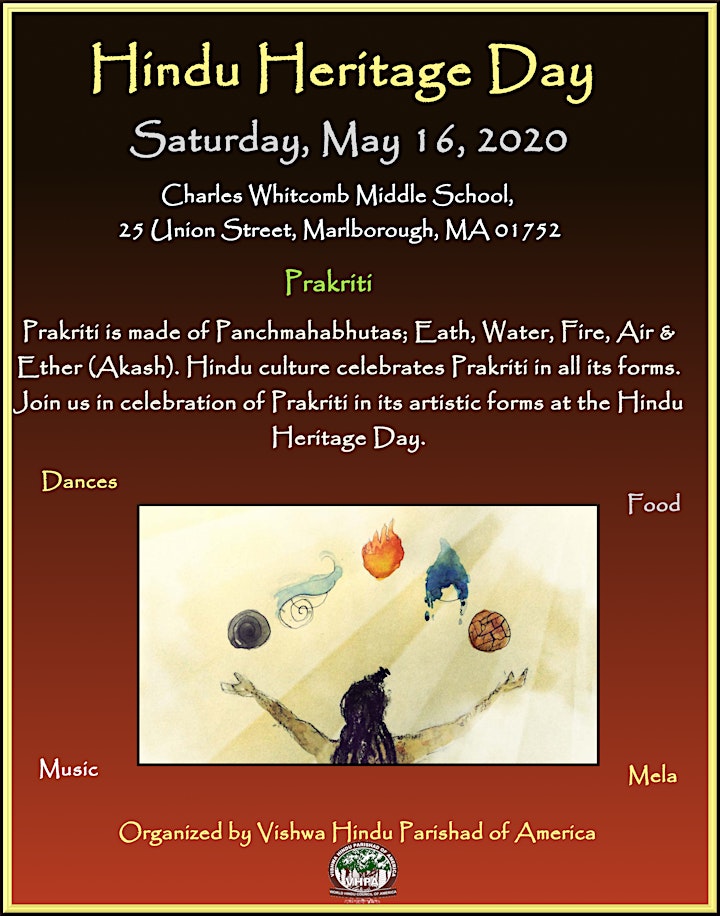 Join the Poster and Infographic Competition organized by the Save a Child Youth Council.
Please see the details below and contact the Save a Youth Council representative for further details.
Three Age Groups:
Group A: 5 to 8 year old
Group B: 9 to 13 year old
Group C: 14 to 17 year old
Three prizes for each group:
1st: $100
2nd: $75
3rd: $50
All participants are winners. Join in & have fun.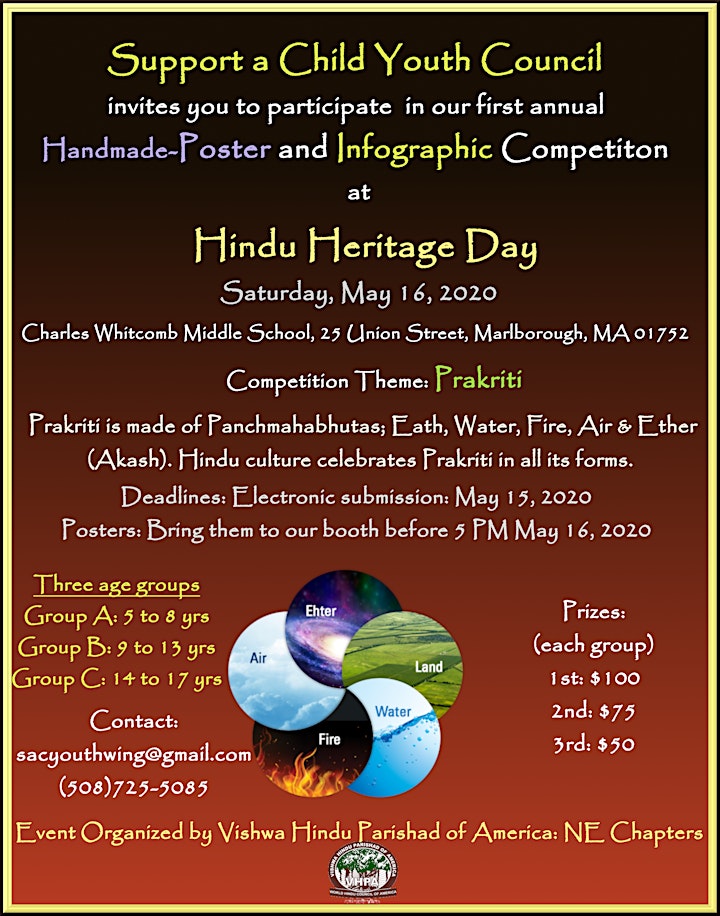 Become a Proud Sponsor of this wonderful event:
Grand sponsor: $5,000
Gold Sponsor: $2,500
Silver Sponsor: $1,000
Bronze Sponsor: $500
Please contact:
Mona Khaitan at monakhaitan@gmail.com
Kaushik Patel at ck8288@gmail.com
Abhaya Ashthana at abhayaji@gmail.com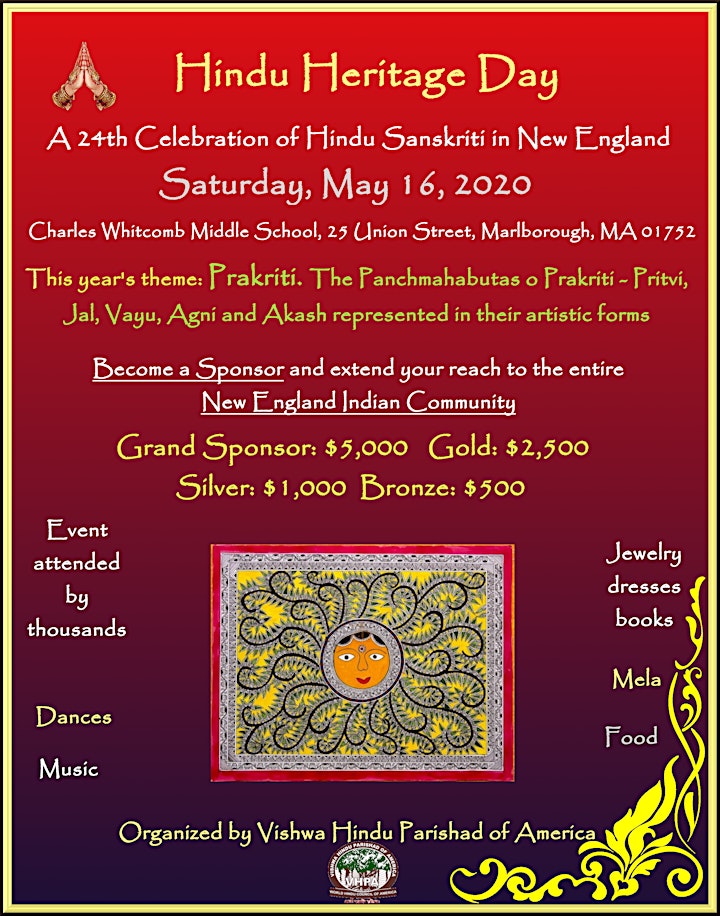 Reserve a table at the Mela to sponsor your nonprofit or your business:
Nonprofit table: $100
Business table: $150
Please contact anitgupta@gmail.com or call (508)340-2623 for further information