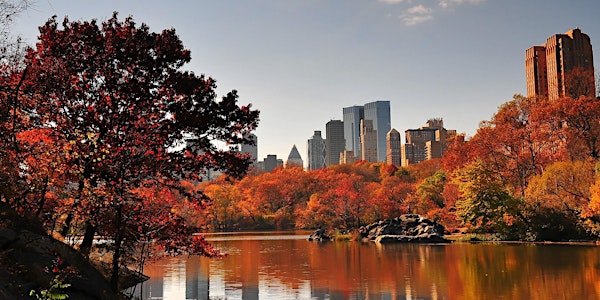 HILNNY 4th Annual Conference 2017
When and where
Location
Mount Sinai West 1000 10th Avenue New York, NY 10019
Refund Policy
Refunds up to 7 days before event
Description
The Mount Sinai Health System in New York City is hosting the Hospital Innovation & Lean Network of New York (HILNNY) 4th Annual Conference 2017.
Please join us to learn new ideas and approaches to applying Lean principles in Healthcare and to network with other Lean practitioners.
Keynote: Lean Design in Healthcare, Array Architects
Speakers:Jonathan M. Bykowski, AIA, Lean Six Sigma Black Belt and Seena Hassouna RA, Lean Green Belt, LEED AP BD+C
Panel Discussion: Deploying Lean in a Large Health System
---
AGENDA
Day 1 - October 12, 2017
9:00am - 10:00am: Check-in / Continental Breakfast
10:00am - 11:00am: Welcome
Mr. Arthur Gianelli, MBA, MPH, President of Mount Sinai St. Luke's
Margaret Pastuszko, MBA, Executive Vice President, Chief Strategy and Integration Officer for the Mount Sinai Health System
11:00am - 12:00pm: Breakout Sessions
TWI – Essential Skills for Supervisors
Presented by Don Wiesenforth, MBA, Director, Center for Innovation, Albany Medical Center
Predictive Analytics (Case Studies):

"Role of Prescriptive Analytics in Healthcare- Lessons Learnt and the Journey Ahead"
Presented by Srikanth (Sri) Poranki, Ph.D. Director, Performance Improvement (PI) United Health Services Hospitals (UHS), Binghamton, NY

"No-Show Prediction Using Deep Learning Neural Networks"
Presented by Mohammed Al-Mashraie, M.S., Senior Innovation Specialist, Center for Innovation, Albany Medical Center
"Improving Access to Gastrointestinal Procedures"
Presented by Rob Gollhofer, DBA, MBA, MSHA, Network Director, Lean Six Sigma Program Lean Six Sigma Master Black Belt

A3 Thinking, Applied: The Real-World Process of Implementing a DSRIP Asthma Home-Based Management Project:
Presented by Dr. Randi Wasserman, MD, FAAP, Director of Pediatrics, Elmhurst Hospital Center (EHC), Regional Director of Pediatrics, Queens Hospital Network & Associate Professor of Clinical Pediatrics, Icahn School of Medicine at Mount Sinai
12:00pm - 1:00pm: Lunch (Provided)
1:00pm - 2:00pm: Breakout Sessions
Pre-Admission Testing LEAN Redesign
Presented by Kate Keefe, RN, Nurse Manager for Digestive Disease Center & Dr. Ettekal, Director of Pre-Admission Testing

Nursing Bedside Handoffs
Presented by Sam Vining, Columbia Memorial Hospital

Rapid Experiments: Introducing Kata
Presented by Nicky O'Conner, Senior LEAN Six Sigma Facilitator, NYU Langone Health
2:00pm-2:30pm
The Importance of Lean in Healthcare: Courtney Burke, M.S., COO, HANYS
3:00pm - 4:30pm: Gemba Sessions (Transportation provided):
Ruttenberg Treatment Center- Oncology Infusion:
This Gemba Go See is to Mount Sinai's state-of-the-art Ruttenberg Treatment Cancer Center, which is known for excellence in a wide range of outpatient cancer care--especially hematologic cancers--and has one of the largest bone marrow transplant programs in New York City. This highly multi-disciplinary Value Stream Improvement team is focused on improving the patient experience by reducing the turnaround time for ambulatory infusion treatments--from patient arrival until the beginning of treatment.


Mount Sinai St. Luke's:
This Gemba Go See is to Mount Sinai St. Luke's to see the progress made along their 3-year Lean Journey. During this visit, participants will see the transformation of the Clean Utility Rooms to a Two-Bin Kanban system, 6S implementation in the Emergency Department Resuscitation Room, Lean Daily Management applied through Huddle Boards and the designated work space for Lean improvement activity called the Lean Lab.

5:00pm - 6:30pm: Cocktail reception at Mount Sinai St. Luke's
Day 2 - October 13, 2017
8:00am - 8:30am: Continental Breakfast
8:30am - 9:30am: Keynote Speakers - Array Architects
9:30am - 10:30am: Lean Experience Presentation: A 10 Year Retrospective of H+H Experience with Lean
Reflections on a Lean Transformation Journey: An overview of Health +Hospital's systems thinking approach, alignment tools, challenges, and accomplishments implementing a Lean system.
Speaker: Gary Burton, Senior Director of Division of Organizational Innovation & Effectiveness, New York Health + Hospitals

10:30am - 11:00am: Coffee Break
11:00am - 12:00pm: Panel Discussion: Deploying Lean in a Large Health System

Panelists:
Lucy Xenophon MD, MPH, CMQ, Chief Transformation Officer, Mount Sinai St. Luke's
Joseph Mari, Executive Director of Strategic Operations and Implementation, Mount Sinai Health System
Don Wiesenforth, MBA, Director, Center for Innovation, Albany Medical Center
Gary Burton, Senior Director, Breakthrough Organizational Innovation & Effectiveness, New York Health + Hospital
Robert Shupe,

MS, BHA, LSSMBB, CHL, Director, Lean Management Office, NYU Langone Health
12:00pm - 12:30pm: Closing
Cover photo by DiAnn L'Roy
http://www.diannlroy.com/