Join us for an intimate wine tasting as we sample various wines from Spain with live music, tapas, and more.
About this event
Hillside After 5 Presents: Sip & Swirl A Taste Through Spain - a wine tasting event hosted by the Hillside Boutique Hotel and The Texas Bistro.
Each ticket includes
A sampling of four wines
Live music performance
Speciality tapas menu will be available
10% off all wine bottles
10% off dinner purchased after the wine tasting
Join us for a sampling of four wines with an enlightening presentation on each wine by our wine expert. Live music will also be performed by Flamenco Guitarists Randy Cordero. During the wine tasting guests can learn more about the different regions, flavor profiles, and vineyards of wines imported from Spain. Our Chef will be creating a specialty appetizer menu that showcases the true flavors of Spain.
We will also have an exclusive offer for guests who attend. All wine bottles will be 10% off. Guests who stay after the wine tasting for dinner will receive 10% off. Wines availbe at the wine tasting are exclusive to the Texas Bistro are available for a limited time only.
***DUE TO COLD WEATHER, THIS EVENT WILL BE HOSTED INDOORS IN OUR BALLROOM. We ask that you please purchase tickets as a group. If this is not possible please email all the names in your party to marketing@hillsidetexas.com to ensure that your party sits together. This is a communal seating event meaning multiple parties will be seated at the same table. Each table can host 8 to 10 guests.
Schedule
5:00 PM to 6:15 PM Appetizers & drinks will be available to order.
6:30 PM to 7:30 PM Wine Tasting
7:30 to 9:00 PM Full Dinner & Drink will be available to order.
We are limiting food orders during the wine tasting. We ask that you arrive early to order food. Dinner will be available to order after the wine tasting. There will be a 15 minute grace period for your reservation. Your reservation is guaranteed until 6:45 PM.
If you can no longer attend, we ask that you please change your reservation in eventbrite or email marketing@hillsidetexas.com.
Please arrive promptly before 6:30 PM to avoid any delays to the tasting. Wine tasting is from 6:30 PM to 7:30 PM.
*If you or a guest(s) are not drinking, tickets still need to be purchased as this a reservation only event. This event is 21 and up only.
The Hillside Texas Bistro will be open until 9 PM. Our menu plays host with a menu that reflects the revered culinary traditions of the Texas Hill Country with a modern twist on comfort cooking. We invite you to stay after and try our NEW dinner menu.
Learn more about our property here https://www.hillsidetexas.com/guestroominfor
About Randy Cordero
Randy Cordero, Founder of Cordero Flamenco Entertainment, began his career as a professional musician in high school when this self-taught guitarist could be found performing electric guitar in professional venues throughout South Texas. In his youth, Cordero experimented with a variety of rock genres from alternative, gothic, skate, and shoegazer to punk rock. A chance performance by the famous flamenco guitarist, Paco de Lucia, ignited Randy's deep passion for flamenco guitar. Today, Cordero may be seen performing traditional Spanish flamenco guitar with flamenco dance companies all over Texas or in collaboration with Latin-Jazz guitarists creating a unique blend of flamenco-latin jazz music.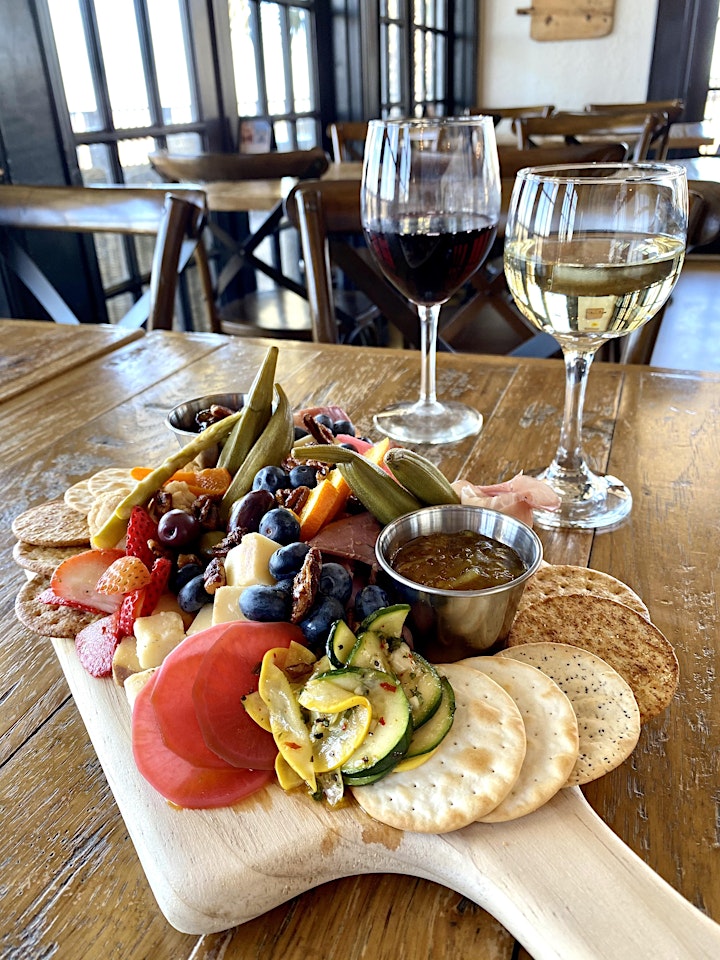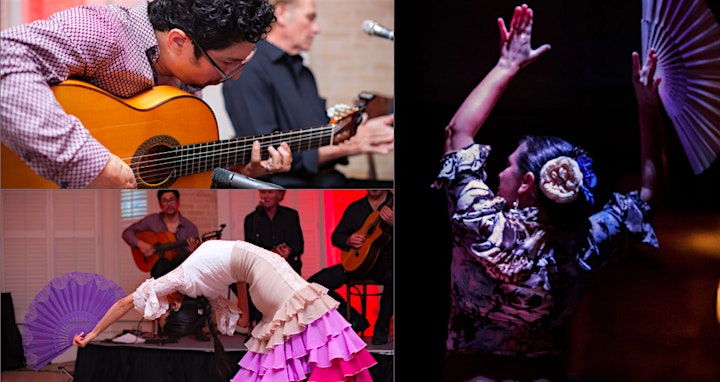 Organizer of Hillside After 5 Presents: Sip and Swirl A Taste Through Spain