Actions and Detail Panel
Hillsborough: Resisting Injustice, Recovering Truth
Wed, March 22, 2017, 5:30 PM – 7:30 PM GMT
Description
Free Public Lecture. Hillsborough: Resisting Injustice, Recovering Truth
Professor Phil Scraton
The British Society of Criminology, Wales Branch in collaboration with the College of Law and Criminology, Swansea University are delighted to announce a public lecture by Professor Phil Scraton PhD, author of the highly acclaimed Hillsborough: The Truth (new edn 2016).
Since 1989 Phil Scraton has worked with the families and survivors, he was advisor to the families' legal teams throughout the inquests, headed the Independent Panel's research and was primary author of the ground-breaking Hillsborough: The Report of the Independent Panel (2012).
In this public lecture Professor Scraton reflects on the long-term campaign for truth, details the Panel's extensive findings, analyses the new inquests, their outcome, the work of the IPCC and the case for prosecutions. Finally, he examines the impact of his critical research and truth recovery for challenging institutional injustice and holding State institutions to account.
Who should attend this public lecture?
This lecture is an opportunity for students, members of the public, elected members, Police and Crime Commissioners and those responsible for Community Safety, to learn more about the events that followed April 15th 1989 and the endeavour to challenge institutional injustice. It will also be of interest to legal professionals/service providers and academics/researchers interested in social justice.
Where and when is the Public Lecture?
Free Public Lecture. Wednesday 22nd March 2017 : 6 pm until 7 pm.
Registration from 5.30 pm.
Question and Answer session from 7pm – 7.30 pm.
Refreshments will be provided.
Venue: Faraday Lecture Theatre, Singleton Campus, Swansea University, SA2 8PP.
Any questions please contact Gemma Bevan g.d.bevan@swansea.ac.uk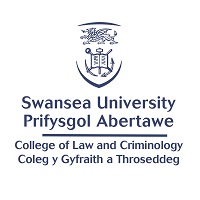 Date and Time
Location
Faraday Building
Faraday Lecture Theatre
Swansea University
Swansea
SA2 8PP
United Kingdom