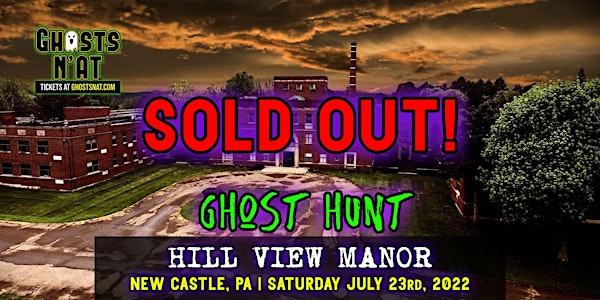 Hill View Manor Ghost Hunt | Sat. July 23rd 2022 | New Castle, PA
Location
Hill View Manor
2801 Hill View Manor Drive
New Castle, PA 16101
Refund policy
Contact the organizer to request a refund.
Eventbrite's fee is nonrefundable.
Welcome foolish mortals to haunted Hill View Manor in New Castle, PA! On Saturday July 23rd 2022!
About this event
This ghost hunt is SOLD OUT! But we added ANOTHER DATE! We will be back at Hill View Manor for another ghost hunt on Saturday November 5th. Get tickets for Saturday November 5th here https://hillviewghosthunt.eventbrite.com
Welcome foolish mortals to haunted Hill View Manor in New Castle, PA! On Saturday July 23rd 2022, grab your flashlight and prepare yourself for a REAL ghost hunt of this legendary haunted location. The first portion of the night, you will join our team of REAL paranormal investigators using our latest & greatest in paranormal technology to attempt to make contact with "the other side". THEN we turn the manor's keys over to you to investigate and explore on your own until 2 AM! Tickets are limited for this event.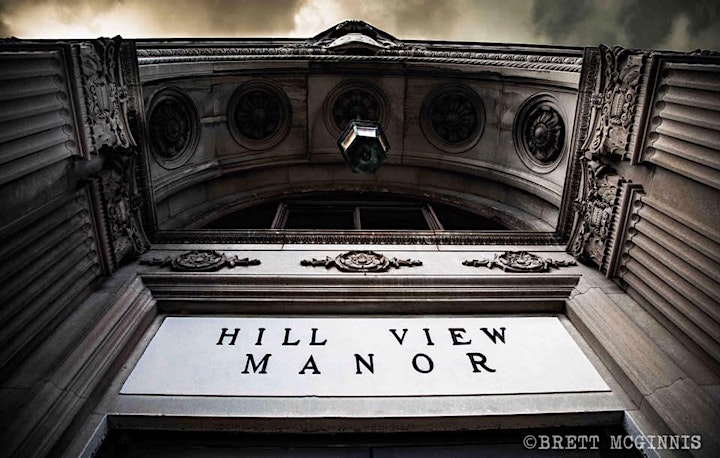 Hill View has been featured on all the major paranormal television shows including Ghost Adventures & Ghost Hunters. The Ghosts N'at staff has been to this site many times, and has seen and captured AMAZING evidence!
Check in opens at 6:45 P.M.
*Should this event happen be cancelled due to COVID-19 - refunds will be offered.*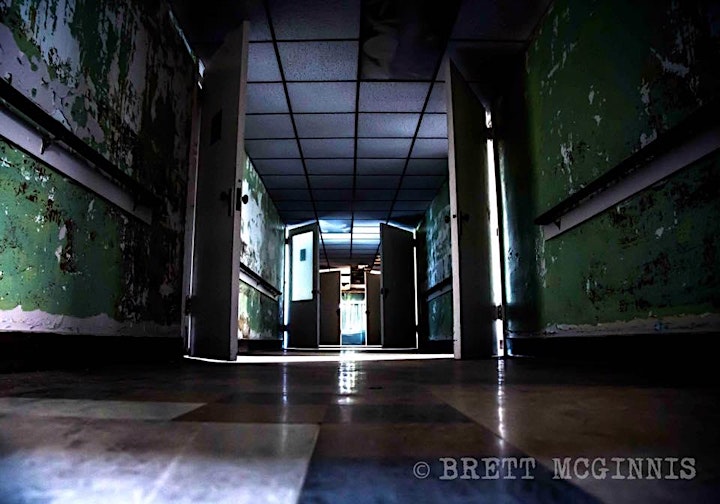 Suicides, murder, gargoyles, and an unmarked cemetery behind the structure are all a part of Hill View's dark past...
The Lawrence County Home for the Aged- also known as the poor house or poor farm - housed the county's mentally ill, severely destitute, and elderly residents that didn't have any known family.
The facility opened it's doors on Tuesday, October 19, 1926.
The home continued to operate for many years, and in the latter half of the 1960's was remodeled and slowly changed into a skilled nursing center. By 1970, the home was facing severe overcrowding issues.
In December of 1974 the county decided to add a new section, which is now known as the North Wing. It was renamed as Hill View Manor on March 22, 1977.
Hill View Manor closed it's doors in 2004 due to financial constraints. Although it seems to sit quietly at the top of the grassy hill above Route 65 in New Castle, PA - evidence of its history remains active.
Hill View Manor is one of the most well known locations in Pennsylvania. It has been featured on TV shows Ghosts Hunters on SyFy, Ghost Adventures on Travel Channel, Ghost Asylum on Destination America, Ghost Lab on Discovery Channel - and more!
Pretty much every type of ghost phenom you can think of occurs at Hill View. Full bodied apparitions, phantom voices, shadow people, EVPs, grabbing, unexplained noises - the list goes on!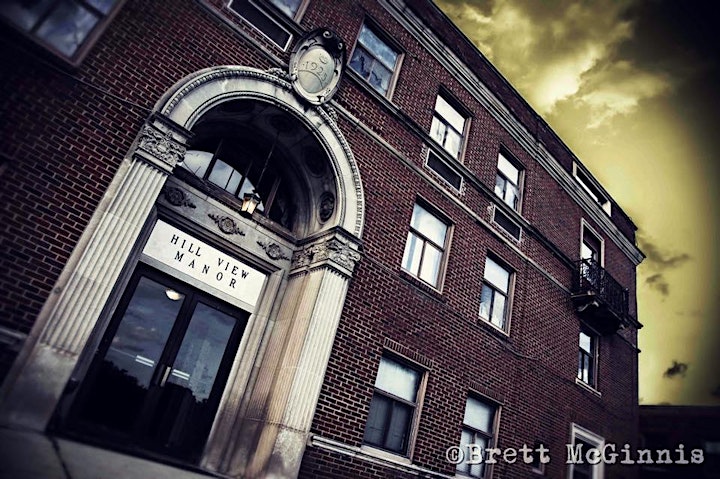 * Guests under the age of 18 must be accompanied by an adult. All guests must be 13 or older
* Tickets are non-refundable (Unless event cancelled due to COVID-19)
*Drugs and alcohol are strictly prohibited. If we feel you are under the influence, we reserve the right to remove you from the event without refund.
* You must bring a flashlight (trust us, you'll want one.)
* Tickets are limited for this event
* We are not responsible for tickets purchased through third parties