About this Event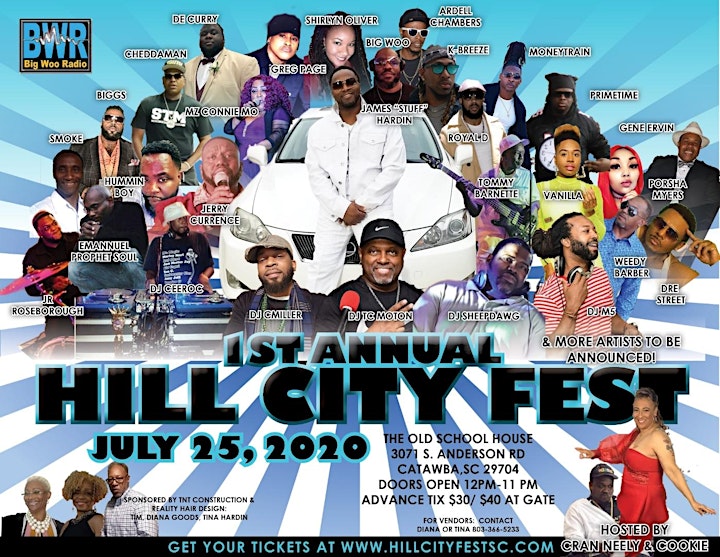 Roc Fest is the premiere Music Festival for Local Artist that have been in the music industry as writers, producers, and artists. This is their opportunity to showcase their talent in a major way. On a major stage with major artist from the industry!
You don't have to go to New York, Atlanta, or LA to build a buzz around your craft. We have all we need right here.
Roc Fest will feature Southern Soul, R & B, and Rap. We will showcase 20 Artist, 5 major DJ's, and 3 Hosts.
Our Featured Host: 105.3's Eddie Owens or Olympia Dee
We will also have Internet Radio sensation Big Woo broadcasting LIVE on location.
Expect guest appearances by:
Ms. Lois Martin aka Cookie With A Twist from Dallas, TX
Other things you can expect:
Vendors
Food Trucks
Bar
Security
Grown folks only. Bring your own lawn chairs. Bring a great attitude and Prepare to have a good time!
Get your tickets before they sell out!
OUR SPONSORS:
Mr. Tim Gayton of TT Construction
Mrs. Tina Hardin of Reality Hair Design
Mrs. Diana Goods of Reality Hair Design
*In the event of dramatic weather we reschedule event for August 15, 2020.