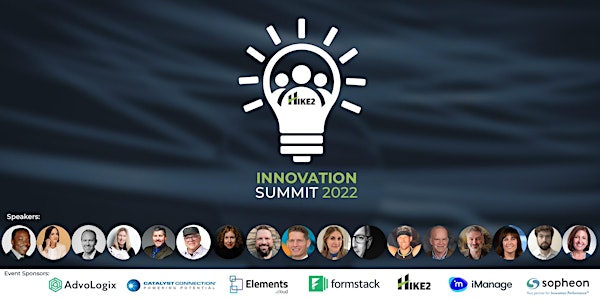 HIKE2 Innovation Summit
Join us at Energy Innovation Center in Pittsburgh for two days filled with collaboration and creativity.
When and where
Location
Energy Innovation Center 1435 Bedford Avenue Pittsburgh, PA 15219
Refund Policy
Contact the organizer to request a refund.
Eventbrite's fee is nonrefundable.
About this event
Innovation Summit 2022 brings together an array of thought leaders, technology enthusiasts, and business innovators from across industries for two days of networking, education, and inspiration.
Agenda
Day 1: November 9th
11am-4:45pm
(Doors open at 10am)

[11:00 AM] Innovation through Simplicity: Lessons from How Advanced Nuclear Plants Use Nature to Prevent Accidents
You may remember the Fukushima nuclear accident in 2011, or watched the HBO series about the Chernobyl nuclear accident in the USSR in 1986, or heard about the Three-Mile nuclear accident in Pennsylvania in 1979. These incidents have shown the enormity of nuclear power and the potential catastrophic impacts of nuclear accidents. These incidents also show the limitations of the reliability of mechanical systems, no matter how advanced they are – there is a chance that they may not work as planned. Dr. Sola Talabi will speak about innovation through simplicity by describing how the nuclear industry has eliminated the possibility of these accidents occurring on future designs, not by adding more mechanical systems, but by replacing their functions with natural phenomena like gravity. This approach to innovation by simplicity transcends industries and can provide a fresh approach to solving problems in a world of growing complexity.
[12:00 PM] Networking Lunch
A walk-around luncheon will provide attendees with a chance to network amidst food and beverages, with interactive games and plenty of opportunity to share ideas with likeminded innovators in the area.

[1:20 PM] Driving Actionable Innovation
Innovation needs to result in competitive advantage, improved productivity or reduced costs. It needs to be driven as a measurable, repeatable process. This session looks at how you design the process of innovation without killing the innovation.

[2:00 PM] Change Management: Engagement During a Transformation in the Virtual Era
How do you keep your teams engaged during a digital transformation initiative? In this session moderated by transformation advisor and coach Neysha Arcelay, you'll hear from Rajiv Kulkarni (Senior VP, Salesforce Products & Strategies at PNC Bank) and Mike Speer (Business Strategy Director at Salesforce) about keeping teams engaged and energized.

[3:00 PM] Innovating During Times of Austerity
When the economic outlook is forcing companies to tighten budgets, how do you prioritize innovation? This session is moderated by Audrey Dunning and features Greg Wilson (CIO at Centimark), Bill Fortwangler (CIO at Dollar Bank), and Michael Janney (VP, Industries at Salesforce) as panelists to discuss the importance of finding opportunities to innovate.
[4:00 PM] The Hidden Power of UPN Process Diagrams
UPN (Universal Process Notation) seems so simple. But don't confuse simple with simplistic. It is extremely powerful and has been proven over 20 years in every industry and every organization size from Fortune500 to startups. This session will uncover the power of UPN and give you 3 steps to get from good to great process mapping.
Day 2: November 10th
Breakout Sessions from 9am-2:45pm
(Doors open at 8am)

[9:00 AM] Human Innovation: Redefining What's Possible
In this session, Chad Shipley will share his journey from an out of shape and unfulfilled technology consultant who could barely run a few miles, to becoming a successful entrepreneur and ultra endurance athlete who recently completed a 50 mile ultra run and a full length Ironman. As innovators who embrace the limitless potential of technology, expect to be challenged in this session to consider the limitless capacity we all have within us, and the extraordinary life we will live when we tap into the power we all have within.

[10:00 AM] The Future of Energy
The energy industry is adapting to a rapidly changing world creating an imperative for us to reimagine how we produce, store, transport, optimize and consume energy for a more sustainable future. Hear the latest trends, insights and innovations that are shaping the next generation of energy.

[11:00 AM] Innovation that Addresses Current Manufacturing Trends
Manufacturers around the globe are facing common trends. Learn how these companies have thought about and are addressing these current challenges, and how they have turned them into opportunities to innovate and outpace their competitors.

[11:00 AM] Alternative Worlds – The Best Alternative to Competitive Research
Unlock new creative solutions by shifting the focus AWAY from your competitors.

[10:00 AM] Change Management Drives Salesforce User Adoption
Change Management is an important but abstract concept when working in day-to-day Salesforce administration and development. Join us to learn immediately actionable methods to apply change management concepts and techniques to drive Salesforce user adoption.

[10:00 AM] Mapping the Trail Together: Getting to a shared understanding of where we're headed and the path to get there
Innovation and digital transformation are journeys, but rarely a straight path. Oftentimes we think we all have the same understanding of where we are going and how we're going to get there. In many cases, the truth is we may all be constructing very different meanings to the same words. Through collaboration and discussion, we can work towards a shared understanding of where we're headed and how to plot a course to get there.

[12:00 PM] Continuous Innovation on Salesforce
Innovation is key to staying ahead of the competition and keeping your customers happy. But how do you continuously innovate with technology?
In this presentation, we'll explore how to continuously innovate on the Salesforce platform. We'll discuss the importance of staying up-to-date with the latest releases, how to use technology to create new and improved products and services, and the importance of the building a partnership with your business. We'll also share some tips on how to encourage and manage innovation within your organization.

[12:00 PM] Working Backwards to the Technology: Focusing on User Experience to Enhance the Practice of Law
Technology is an important—indeed critical—enabler for knowledge management, but allowing the technology tail to wag the KM dog can lead to serious problems. Focusing first on user experience is difficult, time-consuming, and expensive; but doing so will help ensure success.

[1:00 PM] Innovation for Good
A discussion around using our skills in technology and business to lead and enable charitable organizations and causes with technology. How to get involved, success stories, and the types of technology enablement that can help small to mid-sized charities better achieve their goals.

[1:00 PM] Innovation Teams: Setting Up for Success
Forming creative, multidisciplinary teams to explore and then implement innovative ideas is extremely difficult. Leaders routinely (and early in the effort) shortcut or sidestep fundamental best practices for "getting work done," botch communication and otherwise erode participants' belief that success is important… or even possible... and they make common excuses for doing so. This session features stories, patterns, and anti-patterns from professional experience and grad student design teams at Carnegie Mellon University to help participants find the right methods to create innovation teams and set them up for success, not failure.

[1:00 PM] Better Insights for More Impactful Products and Services: Journey Mapping
As the world becomes more complicated, one thing remains the same - we must be solving real problems for customers to purchase our products and services. One valuable tool for the discovery of customer needs is the Journey Map. Let's take a look at practical insights into effectively using a Journey Map with your team.

[2:00 PM] Humor: It's Serious Business
Many professionals believe that humor simply has no place amid serious work. This myth often stems from insecurity about our lack of experience, harming our credibility, and not being taken seriously. According to a study by Robert Half International and Hodge-Cronin & Associates, 98 percent of executive leaders prefer employees with a sense of humor, while 84 percent believed employees with a sense of humor do better work.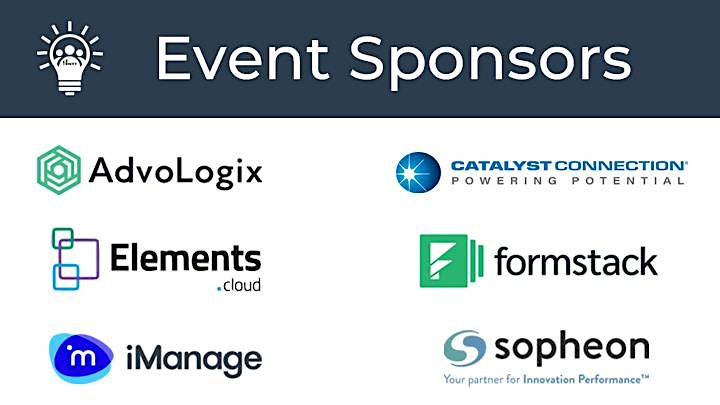 Event Details
Location:
Energy Innovation Center (1435 Bedford Avenue, Pittsburgh, PA 15219), located near PPG Paints Arena
Schedule:
November 9th: Doors open at 10am; Presentations run from 11am to 4:45pm
November 10th: Doors open at 8am; Presentations run from 9am to 2:45pm
Parking:
PPG Paints Melody Parking Lot (across the street) for $6.50/day or free street parking along Bedford Avenue. Handicap parking is available in the front of the building.
Attire:
Business casual
Day 1 Networking Lunch Details:
During the networking time starting at noon, we will have food and beverages along with games, a photo booth, and an appearance from a Pittsburgh area favorite! Visit with sponsors, explore HIKE2's Compass Camps, and get to know others in the community.
Giving Back:
During both days of Innovation Summit, we will be collecting items for Ronald McDonald House Charities and making cards. If you'd like to contribute, please bring any of the following items:
13/30 gallon heavy duty trash bags, Hand sanitizer, Laundry detergent pods, Liquid hand soap, Paper towels, Toilet paper, Trashcan liners, White bath towels, Ziploc storage bags, Single serving snacks, Food storage containers, Grab and go breakfast items, Large freezer bags, Non-latex gloves, Non-perishable pantry items, Paper cups/plates/bowls, Plastic silverware
About HIKE2
HIKE2 is a digital solutions consultancy and Salesforce Partner that delivers digital transformation solutions across various industries, helping organizations utilize today's leading technology to solve their strategic challenges.
Offering design and strategy guidance, software implementations, data integrations, training, and managed services, HIKE2 helps to create an integrated customer experience while producing a quick and tangible return on your Salesforce investment.