About this Event
Hike Info:
We will be meeting at the Mission Peak Ohlone Trailhead, NOT the Stanford Avenue Staging Area, at 7am sharp. This is a longer hike, 7.3 miles, but less steep and less traficked, but the Peak can get VERY busy. However, it is still rated as HARD. (Download AllTrails App for more info). App will give you directions (we suggest using Google Maps) to the trailhead where there is FREE parking in front of the Tennis Courts. If the FREE parking lot is full, then we suggest parking in the College Students Parking Garage. ($4 fee - Cash/Card accepted)
Location: Mission Peak via Ohlone Trailhead
Distance: Approx. 7.3 miles RT, Out & Back
Difficulty: Hard - Rated 4.5 out of 5 Stars
Hike Leader: Nate Sengmany // @nateintheclouds
Lead Trainer: Jose Romo // @joseromo1000
Photographer: Brett Macadam // @macadamphotography
Food Provided By: Phavs Good Eats // @phavandy
*Parking can be limited at the Ohlone trailhead hence the early start. There is plenty of parking at the college. We plan to meet at a nearby Starbucks prior to reaching the Trailhead. Carpooling options can be made available. Please email hikeandhit@gmail.com for more details*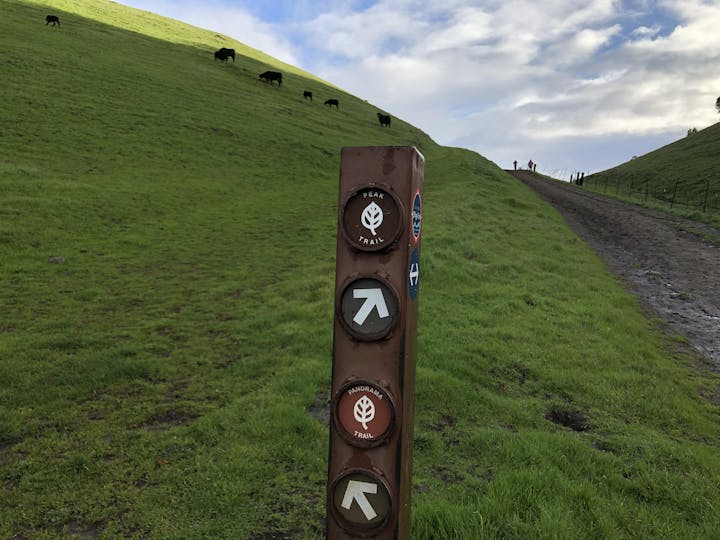 For our third edition of Hike and Hit, we will be hiking the extremely popular Mission Peak in Fremont, CA. This hike is rated as hard and is 7.3 miles in and out, however, we may do more hiking than the 7.3 miles. The hike will be lead by Nate Sengmany and will be primarily "Workout" focused. So be prepared to not only sweat, but push yourselves physcially and mentally. Jose Romo will lead a tailored yet moderate workout that will include, but not limited to:
Breathing
Striking Technique
Mitts
AMRAP
Partner Core
Reflexes
Workout is OPTIONAL and will be a minium of 1 hour. We will then rest and relax before heading back to the trailhead. Brett Macadam will utilze his professonal skillsets to capture the event giving you desirable content to use however you wish.
What To Bring: An upbeat, positive attitude with an open mind. Water; a minimum of 2-3 liters per person. Hiking shoes or lightweight trainers for the workout portion. Trust us, you don't want to be doing High Kicks and Butt Kickers with heavy hiking boots. This trail is not very shaded but clearly marked. Although we will provide Trail Snacks, it is recommended you bring the appropriate nutrients for yourself for this activity.
Everyone participating must sign & turn in our liability waiver - which can be e-signed here:
https://app.waiverforever.com/pending/UggCGObxGH1546728077
*Disclaimer: Outdoor activities can be dangerous. By attending the event you agree to all the risks associated with being outdoors. Always do your research and come prepared.