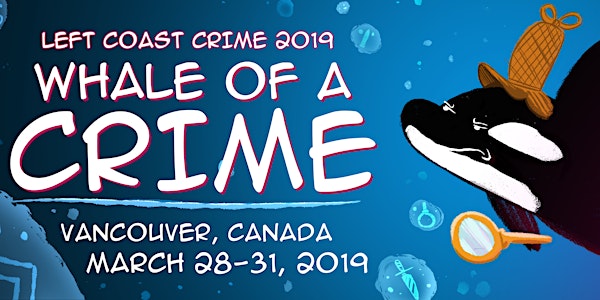 Hijinx & Hot Chocolate with Becky Clark & Libby Klein
When and where
Location
Hyatt Regency Vancouver 655 Burrard Street Vancouver, BC V6C 2R7 Canada
Description
Hijinx and Hot Chocolate with Becky Clark & Libby Klein
Meet new mystery-loving friends before Left Coast Crime even begins! You're already in town with nothing to do so join authors Becky Clark and Libby Klein for Hijinx and Hot Chocolate. We'll buy the first round for 10 of our new best friends. We'll meet in the hotel (near the huge black-and-white map across from the revolving doors) at 7:00 pm Wednesday, March 27 and proceed to a mysterious location a short walk from the hotel. It'll be a surprise twist. But no red herrings, that's guaranteed. Also guaranteed is scintillating conversation, a plethora of laughs, as well as hilarious games and boffo prizes!
---
Becky Clark
https://beckyclarkbooks.com

---
Libby Klein
https://libbykleinbooks.com

---
THE FINE PRINT: Your Whale of a Crime Name Badge will be required to participate.
Author Connections are not official activities sponsored by Left Coast Crime, but are agreements between the participants. Participants assume the entire responsibility and liability for losses, damages, and claims arising out of injury or damage during Author-Reader Connections activities. Participants shall indemnify and hold harmless Left Coast Crime, and the agents and employees of the organization from any and all such losses, damages and claims.