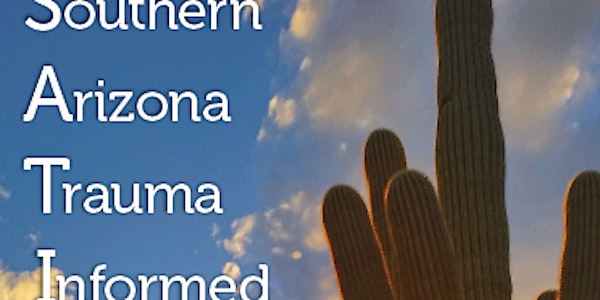 HIJACKED: Understanding how Trauma Impacts the Brain and Body
Trauma is a complex topic with many facets to explore that help to deepen our understanding.
About this event
In this insightful and engaging session, we will explore how trauma and stress impact both the brain and the body. We will examine the personal implications of self-awareness, while addressing the importance of understanding others, how understanding leads to improved application of trauma-informed approaches, and identify specific strategies for increased self-regulation and trauma healing.
We are sorry, but due to the proprietary nature of the material presented, we don't record our trainings.
Tessa Brock, MA, LPC, IMH-E(R)
Tessa is a passionate, engaging and inspiring presenter who tackles the tough topics of Trauma Informed Approaches, Communication, Positive Guidance, Reflective Practice, Self-Care, and Diversity with a balance of expertise, honesty, and humor. Tessa has a Master's degree, is a Licensed Professional Counselor (LPC), is Infant/Toddler Mental Health Endorsed Level III (IMH-E III) and is a Certified Clinical Trauma Specialist (CTTS). She has been the Mental Health Coordinator for a federally funded early childhood agency for over 20 years where a significant part of her role is supporting classroom teachers, home visitors, coaches, and parents with social emotional development for children, to include creating practices of prevention and intervention for children and families. Tessa actively trains, consults and partners with organizations and Prekindergarten through 12th grade schools to enhance relationship-based and trauma informed skills and strategies used with professionals, students and parents. The Neurosequential Network acknowledges that Tessa has completed NMT Training Certification through the Phase I level. Tessa is a certified trainer for Arizona ACES. She is an international speaker and statewide consultant.
This training will take place from 11:00AM-1:00PM - Mountain Standard Time (Phoenix)
The Zoom Link for the training will be in the confirmation email you receive once you register.