Actions and Detail Panel
HIIT Yoga with Sweat Pink Sponsored by Rebbl & Navitas Naturals
Sat, December 3, 2016, 6:30 AM – 7:30 AM CST
Description
Start the day off with a special class brought to you by Rebbl & Navitas Naturals. Limited space available. Please RSVP immediately for a spot.
Saturday, join us for HIIT Yoga with Jaime King. It's High Intensity Interval Training (HIIT) Yoga gets your heart pumping and body stretching, helping you tone and build strength. In 60 minutes, HIIT Yoga provides everything you need from a workout: cardio, strength, and savasana. Flex & Flow HIIT Yoga brings together High Intensity Interval Training (HIIT) & vinyasa yoga to unleash your inner athlete.
This signature class includes 25-30 minutes of interval cardiovascular workouts and 25-30 minutes of a high-energy yoga flow designed to build strength, flexibility and muscle tone. HIIT Yoga is your all inclusive, full body workout, combining yoga sequences, aimed at warming and stretching the muscles of the body, and high intensity interval movements, focusing on cardio and strength building. This full rounded class is perfect for anyone who is ready to work hard and have fun!
Instructor: Jamie King (@JamieKingFit, @FitApproach)
Jamie King founded the Fit Approach brand and communities by combining her extensive social media marketing and public relations experience with her passion for fitness to create a unique global network of digital influencers, brand ambassadors, and fitness communities and content. Jamie is a natural born hustler and leads business development, marketing and social media strategy for the brand. She thrives on forging partnerships and using creativity and passion to bring people together around fitness and active lifestyles.
She is also a bootcamp and strength training instructor and RYT500 Yoga Alliance certified yoga instructor, and has combined those two passions to create the popular Flex & Flow Yoga workout (a proprietary form of HIIT Yoga, @flexandflow), which combines the benefits of vinyasa flow yoga with high intensity interval training for an all in one workout. Jamie is an avid ultra-marathoner who has completed and won several 50 mile, 50K, and 100K races. She has also completed two 100 mile races.
She has been featured in publications such as The San Francisco Chronicle, SELF, Business Insider, INC, Entrepreneur and Lucky Magazine and is a contributing writer for Huffington Post. She has also appeared on KTLA, WGN Chicago, Good Day Sacramento, NBC Madison, NBC San Diego, and SheKnows TV. She has also been a featured speaker at IDEAWorld, FitBloggin', and the Twitter Small Business Forum.
Find Jamie on Instagram and Twitter.
Brought to You By: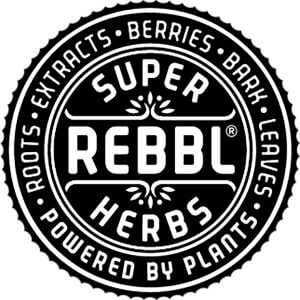 REBBL, a beverage company based out of Berkeley, CA was founded and built upon the idea of delivering the most powerful super herbs in delicious, coconut-milk elixirs. REBBL sources all of their real food ingredients ethically and responsibly, and donates 2.5% of all sales to Not For Sale, a non-profit organization that works to eradicate human trafficking in vulnerable regions around the globe.
Join the Botanical Revolution for Good!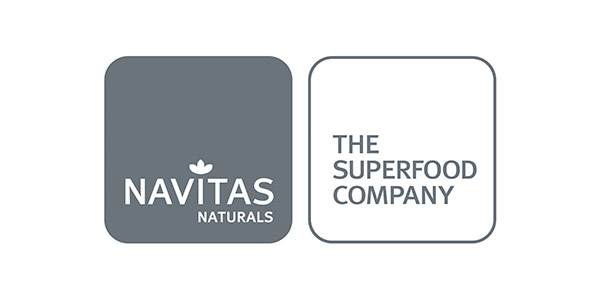 Navitas Naturals. Navitas Naturals® is a premium organic superfood company offering the best quality, plant-based superfood ingredients and snacks since 2003. Every Navitas Naturals product is USDA certified organic, non-GMO and contains health benefits that have been celebrated for generations – handled with purpose and care to preserve their vital superfood nutrients. Navitas Naturals offers a wide range of nourishing foods used for baking, cooking, smoothie making and ready to pop-in-your-mouth snacking to empower a modern, nutritious lifestyle. Navitas Naturals is proudly a Certified B Corporation. For more information on Navitas Naturals, please visit www.navitasnaturals.com.