Come help us clean up our adopted section of Highway 95 on the way to Jordan Valley!
About this event
When we adopted our section of US Route 95, we agreed to give it a good clean-up at least 3 times a year. There are so many places in the Owyhee that need our stewardship and love—they don't all fit into the First Saturdays Stewardship series! Since this clean-up takes place along a 4-mile stretch (2 miles of Oregon, 2 miles of Idaho) of a busy highway, we are taking the following precautions:
No more than 20 crew members permitted. If you'd like to bring a buddy, please have them sign up via Eventbrite.
No individuals under the age of 18.
We will meet at 5:30PM at the border (43.251236, -117.025548). We're doing an evening clean-up due to the heat. There, we will hand out gear (including high visibility vests, gloves, bags, and trash grabbers) and have a brief orientation. After taking a picture with our cool Friend of the Owyhee Adopt-a-Highway sign, we'll divide into groups so that we can effectively cover ground, and head out!
We estimate that this clean-up will take us 2–3 hours, so please come prepared:
We recommend you wear sturdy walking shoes, comfortable clothes, and lots of sunscreen.
Pack plenty of water and some snacks.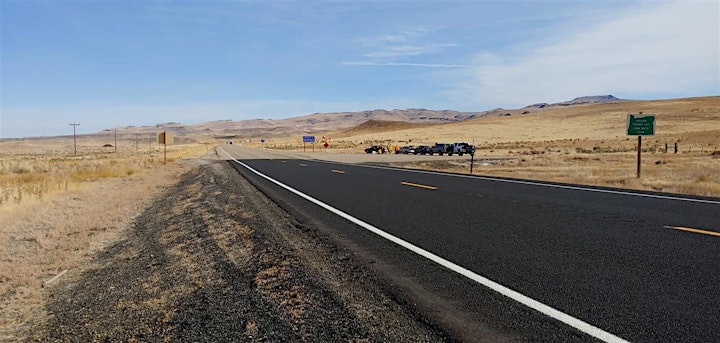 Organizer of Highway 95 Clean-up
Friends of the Owyhee (FOTO) exists to help care for and protect the Owyhee Watershed throughout Oregon, Idaho and Nevada. We work collaboratively with conservation and recreation groups, landowners, ranchers, tribes, sportsman, and government agencies to help ensure the Owyhees unique ecological, cultural and recreational resources are protected for future generations to experience and enjoy.