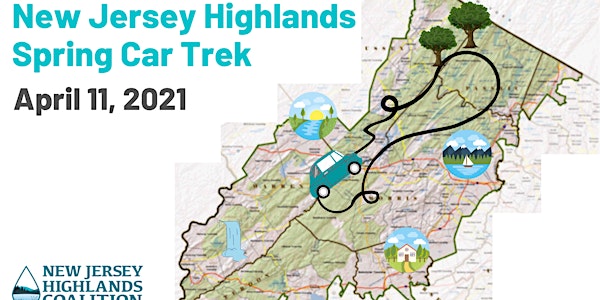 Location
High Marques Motor Cars Inc
169 Washington St
morristown, NJ 07960
Highlands Spring Trek Sunday, April 11, 2021 An incredible tour/trek of the magnificent scenic paved roads of North Western New Jersey.
About this event
Spring Car Trek
Sunday, April 11, 2021
Spring Car Trek is a fun, family-oriented even. It is a scenic tour of the New Jersey Highlands featuring the Highlands forests and mining history. Registration at 10:30 a.m. Car Trek begins at 11:30 a.m.
$20 per registration fee per car.
The event will start at High Marques Motors, 169 Washington St, Morristown NJ 07960
Car Trek is a friendly and fun described route through some of the most beautiful scenery in the New Jersey Highlands.
No experience needed! All instructions are provided and the car trek is intended for novice drivers and more experienced drivers alike! Children age 9 or under can ride in the vehicle during the event. This event is organized and sanctioned by the Raritan Valley Sports Car Club Inc. and the North Jersey Sports Car Club of America.
The driver must be licensed to drive the vehicle. Both proof of insurance and a valid driver's license must be presented during rally registration.
The navigator must be at least 9 years old. The navigator must have a writing board (clipboard).
All individuals in the vehicle must wear seat belts at all times.
The vehicle must have a current registration, inspection sticker and must be in safe condition to drive.
A set of General Instructions (GIs) and Route Instructions (RIs) will be distributed to after registration and prior to the start of the car trek
The CarTrekmaster and Volunteers (wearing badges) will be available during registration and will be happy to answer questions and give advice.
The Route Instructions will provide teams with detailed information on the route of the car trek.
There will be Items of Interest along the route. Descriptions of the Items of Interest will be included in the instructions.
The event will end at Sparta at Krogh's and the Sparta Boardwalk. (23 White Deer Plaza, Sparta, NJ 07871). 
Proceeds from the Car Trek benefit the New Jersey Highlands Coalition to fund their work to protect, restore and enhance the water and other natural and cultural resources of the New Jersey Highlands for the benefit of all citizens and businesses in the State of New Jersey.