Sales Have Ended
Registrations are closed
Thanks for signing up for the event. See you there!
Sales Have Ended
Registrations are closed
Thanks for signing up for the event. See you there!
Description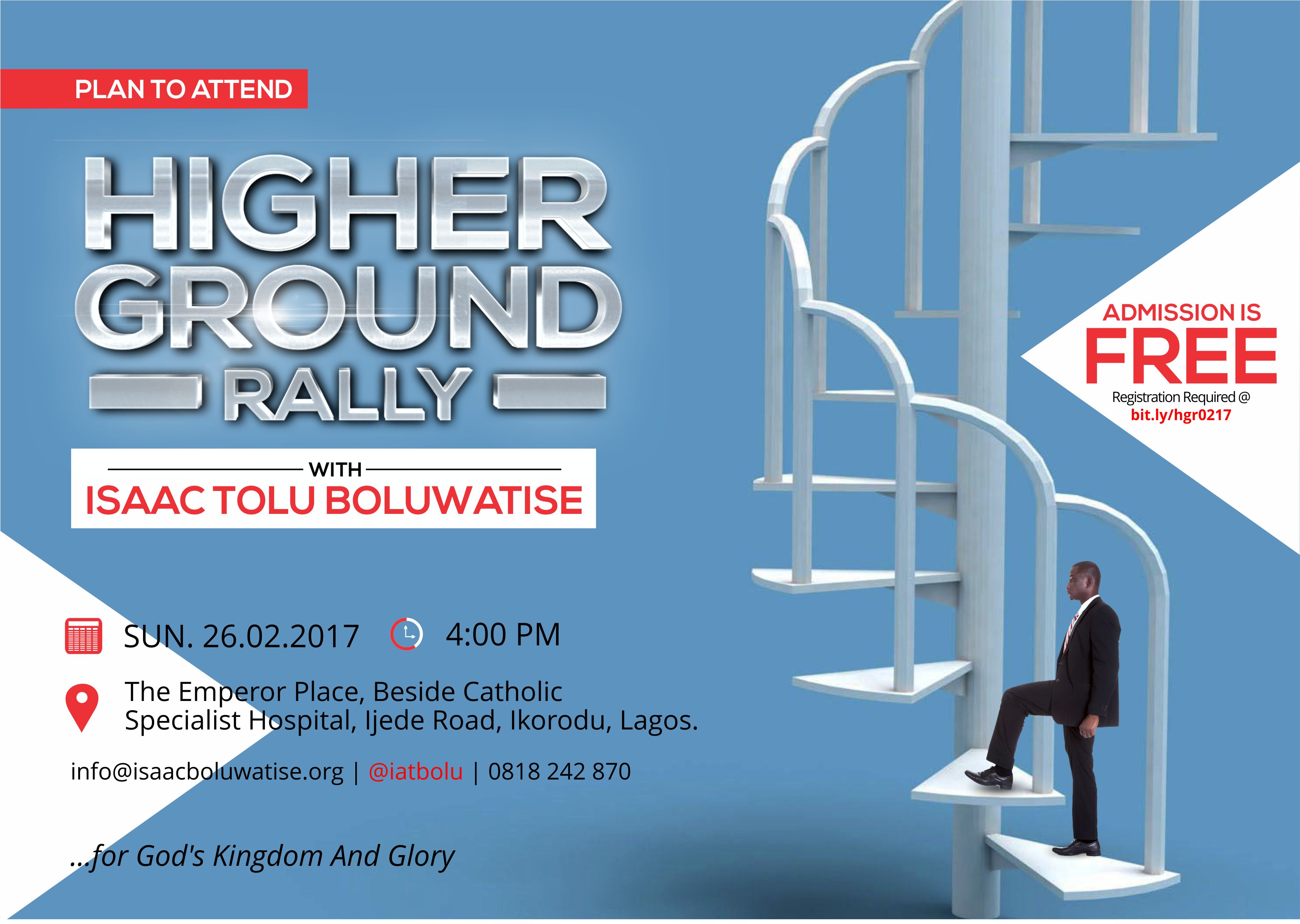 Dearly Beloved,
HIGHER GROUND RALLY INVITATION
Greetings to you in the name of our Lord Jesus Christ.
This is to invite you to the Higher Ground Rally, an initiative through which we teach and challenge the Disciples of Christ to live practically and optimally and to bridge the gap between their existence and their calling.
Through the Rally, we raise the bar for practical Christian living, by helping people to realise that there is more to life than the current sphere of experience, that they might break beyond the status quo by being all out, both in obedience and service, to the kingdom of God and for fulfilment of His will and glory in their lives and their generation.
We seek to accomplish these by exploring and practically applying models and principles from the scriptures to aid the contemporary person.
This edition is a must attend as it promises to lead you into relating with How God Intiates the Fulfilment of His Plan on Earth.
The event will hold on Sunday, 26th February, 2017, at The Emperor Place (Beside St. Raphael Mercy Specialist Hospital), Ijede Road, Ikorodu, Lagos. Time is 4:00 pm.
While admission is free for everyone, registration is required for everyone above age 16. You can register at http://bit.ly/hgr0217