Description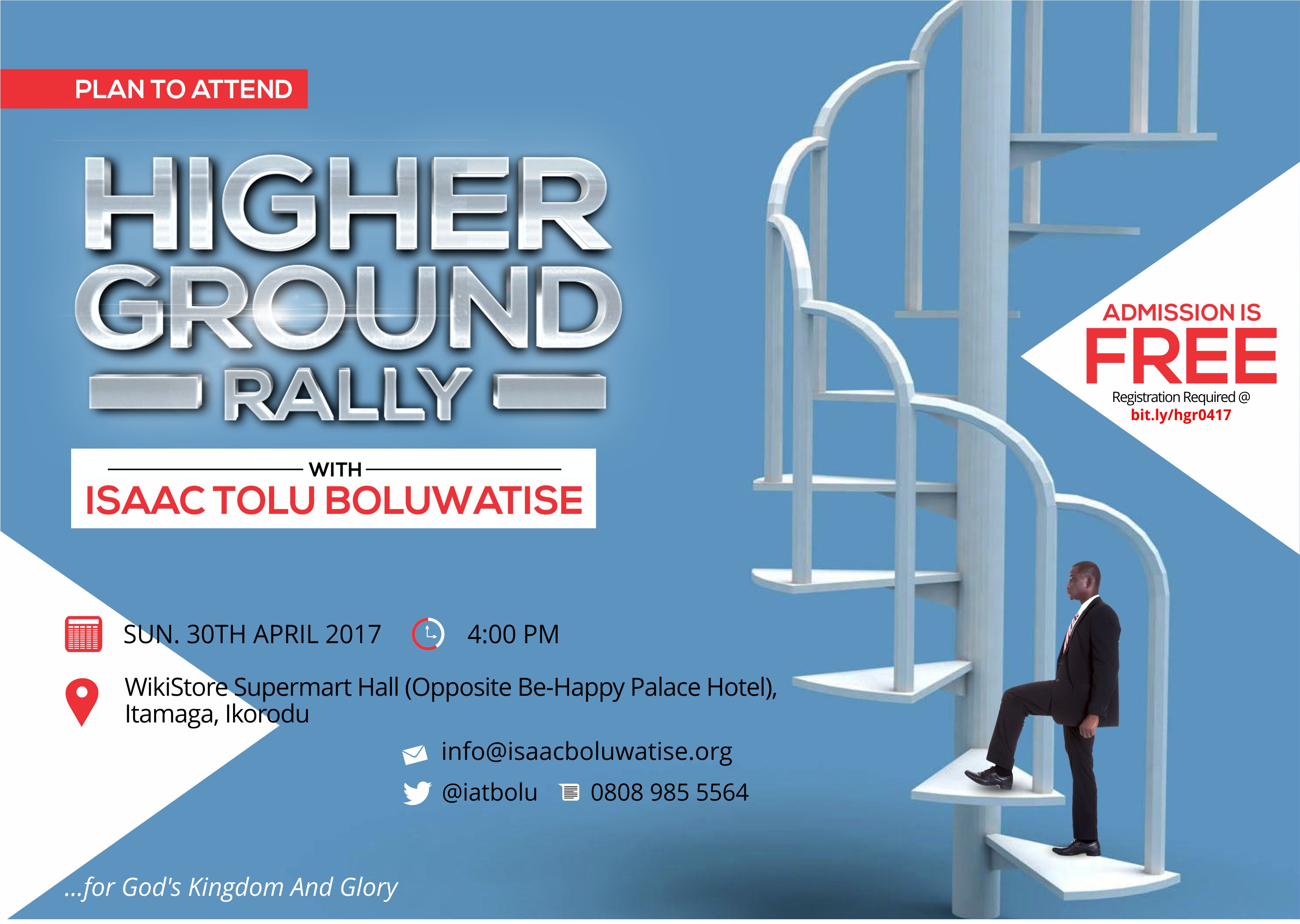 Higher Ground Rally, is an initiative through which we teach and challenge the Disciples of Christ to live practically and optimally and to bridge the gap between their existence and their purpose.
Through the Rally, we raise the bar for practical Christian living, by helping you to realise that there is more to life than your current sphere of experience; and that you can break beyond the status quo by being all out, both in obedience and service, to the kingdom of God and for fulfilment of His will and glory in your life and in your generation.
We practically explore and apply models and principles from the scriptures to aid the contemporary person.
At this edition the focus is on How to Conceive and Birth God's Plan.
The event will hold on Sunday, 30th April, 2017, at WikiStore Supermart Hall, Opposite Be-Happy Palace Hotel, Itamaga, Ikorodu, Lagos. Time is 4:00 pm.
While admission is free, registration is required for everyone above age 16.
Registering ahead of time both help you and our team to avoid crowdiness at the registration desk on the day of the event. You will only be confirmed in just a few seconds. Register now; it takes only a few minutes at http://bit.ly/hgr0417