Description
Ittakesavillage.org is excited to host the 2nd mentorship workshop for Middle School and High School students seeking information on higher education opportunities, summer immersion opportunities and overall ideas on various career paths.
This 2nd workshop will focus on Information Technology Career fields, providing an opportunity to hear from experts in the field. There will also be opportunity for queries on summer outreach programs, navigating Colleges and Universities decision making, funding of College education, scholarships, and career possibilities.
TALK SCHEDULE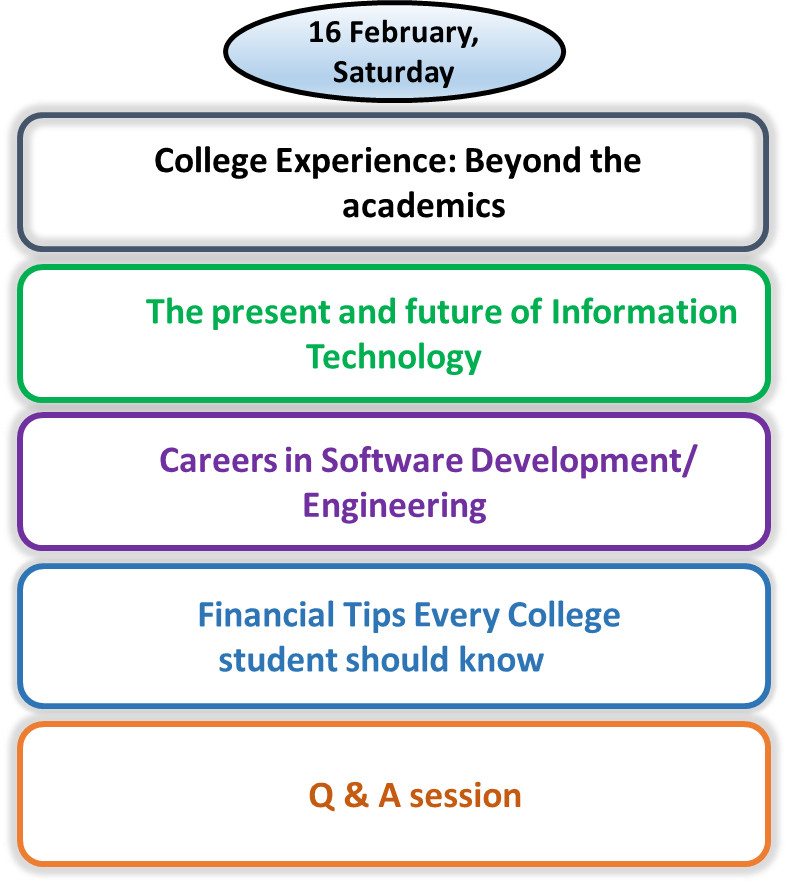 We kindly ask that those who sign up be prompt to arrive in order to not miss out on any of the important information that will be shared.