Description
Edtech startups are changing the way we learn in higher education. Interested in learning how? Come watch some of the most innovative higher education innovators prove just how great their startups are. At the 2019 LearnLaunch Across Boundaries Pitch Competition, startups from around the world will compete for a chance to wow an audience of over 1500+ educators, industry experts, and potential investors. Check out this fast-paced pitch competition to hear how startups, institutions, and education companies are responding to the needs of today's learners and the ever-evolving education landscape.
Social Media - #LearnLaunch2019 #pitchcompetition #highered
---
Judges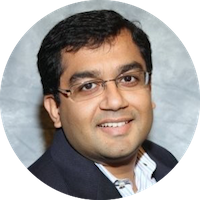 Jay Mehta, Senior Director of Strategic Partnerships, Cengage Learning
Jay Mehta is Senior Director of Strategic Partnerships at Cengage, an education and technology company built for learners. The company serves the higher education, K-12, professional, library and workforce training markets worldwide.
In his role, Jay develops and executes growth strategies with a focus on transforming customer experiences through the use of digital technologies. At Cengage, he is responsible for strategic partnerships and corporate development.
Prior to Cengage, Jay served as Director of Strategic Partnerships and Innovation in the Enterprise Digital Business Unit at CVS. In this role, he was responsible for developing the strategic partnerships function and building a team to drive digital innovation at CVS Health. Prior to CVS, he led Corporate Development at Staples.
Jay advises tech-enabled start-ups and is a Mass Challenge mentor and judge. He is also on the Board of Trustees for Newton Montessori School.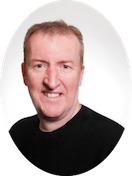 Ian Mashiter, Managing Director, BUild Lab at Boston University
Ian Mashiter is currently managing director of the Boston University BUild Lab in this position he is responsible for the entrepreneurship programs that the school runs as part of Innovate@BU. He is a senior lecturer at Boston University where he teaches entrepreneurship and strategy to MBA and undergraduate students in the Questrom School of Business.
Previously, Ian Mashiter was an entrepreneurial executive with more than 28 years of high-technology experience. Mr. Mashiter has raised $100 million in venture funding since 1996. Over his career, Mr. Mashiter has served as a board member, chief executive officer, and cofounder of such innovative telecommunications companies as Quarry Technologies, Ennovate Networks, Dymec, BMS, Nimbit, and Kenetic.
As an experienced operational executive and active angel investor, Mr. Mashiter provides advisory services to a number of high-tech start-ups. He is a member of the Hub Angel Group and the Launchpad Venture Group, as well as a Mass Challenge mentor and judge.
Mr. Mashiter is also on the board of the Capital Network. The Capital Network is a nonprofit (501c3) organization that provides extensive financial education to help early-stage entrepreneurs in Boston.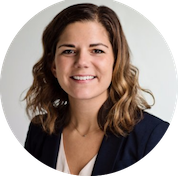 Marta McAlister, Program Manager, Google for Education
Marta McAlister is a former teacher turned Googler who drives the voice of educators in product and program development. Marta has worked on education teams at Google for over 7 years and is currently focused on building productivity and collaboration tools for higher education. Her most recent work is on Course Kit, a set of tools that help instructors improve how they create, collect, and give feedback on coursework. Marta previously worked on k12 education hardware and content for Chrome and Android.
Outside of work, Marta sits on the Emerging Leaders Board for Massachusetts Business Alliance for Education (MBAE), influencing education policy and programs like teacher compensation and digital equity.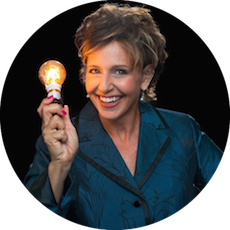 Rita Ferrandino, Founding Partner, Arc Capital Development
Rita Ferrandino has built a reputation as one of the most effective strategists and coalition-builders in the education community. She is a nationally recognized STEM education expert and authority on education policy and politics. Her specialties include early-stage investment capital, create successful shareholder exits, revenue audits, hands-on business and operating experience.

---
Pitching Startups
CareerPath


NearPeer


CapSource Education





Emotuit





CramFighter





Trunity


BestFit



---
Thank you to our generous sponsors, Cengage and Boston University's Innovate@BU, without whom this pitch competition would not be possible.