Description
4th Annual
High West Derby Day
Come Celebrate a Western-Style Kentucky Derby
and
Welcome High West's Newest Spirit!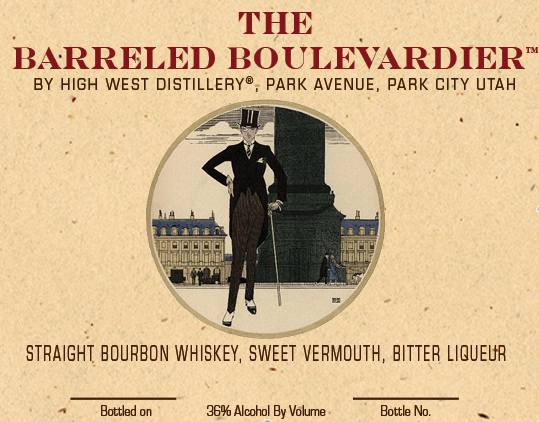 Saturday, May 4th
2:00pm to 6pm
LIVE MUSIC!
Jazz & Dixieland Music
with
David Halliday & Band
Tickets: $35 per person
$40 at the Door
Ticket Price Includes:
~ Derby Inspired Buffet ~
~ Live Music ~
~ Raffle, Contest and Prizes ~
Derby Day Contests
Women get all the glory for their style and we think it's about time to give men a chance! Ladies and gentlemen, get ready to strut your stuff as you parade through the crowd before our panel of judges.
Ladies: Hat Contest
~Best Derby Hat~
Gentlemen: Most "Boulevardier-like" Contest
~Best Attire~
Derby Day Contender Raffle
~Win - Place - Show~
Choose your favorite Derby Contenders and enter our raffle!
Contests and Raffle Sponsored by:
Blue Sky Ranch
Derby Day Menu
Hors d'Oeuvres
High West Spiced Marcona Almonds
House Chips with Herbs, Smoked Sea Salt, & Blue Cheese
Western Pretzels – Whiskey Caraway Mustard
Charcuterie, House Pickled "crudité" & Local Cheese Station
Bee Hive Cheese & Chive Gougeres
Creminelli Campfire Salami
Gold Creek Smoked Cheddar, Snowy Peak Sheep's Milk Brie
Lealand Farms Smoked Trout Dip
Derby Day Poached Salmon
Asparagus - English Peas - Lemon Mint Sauce
High Star Farms Mixed Green Salad
Honey Mead Whiskey Dijon Vinaigrette
Silver Royal Ascot Salad
Grilled Pineapple - English Cucumbers - Red Peppers
Big Pan Derby Tailgate
Derby Day Burgoo
Burgoo! Just the word itself sounds like there should be a song about it (and there is). It's Kentucky's most famous stew, usually made for big gatherings (such as Derby Day) in huge kettles. Burgoo dates to before the Civil War and as legend has it, was invented by a French chef. Like a mulligan stew, it's sort of a empty-the-fridge recipe. Burgoos typically have at least three different meats, and plenty of vegetables such as corn, okra, and beans.
The High West version uses:
Ballard Farms Pork Shoulder & House Smoked Pork Ribs - Rolling Hills Ranch Venison & Free Range Chicken. Simmered with Roasted Garlic - Caramelized Sweet Onions - Corn - Fava Beans - Okra - Red, Yellow & Green Peppers - Wild Rice - Copper Moose Red Kale. Finished with a Bottle or Two of Good Whiskey & Served with Corn Rosemary Sandies
Derby Hot Browns
"Fred K. Schmidt, chef at the Brown Hotel in Louisville, Kentucky, created the Hot Brown to serve famished guests following the nightly dinner dances featured at the hotel after it opened in 1923." The Web site for the Brown Hotel adds that, "Diners were growing rapidly bored with the traditional ham and eggs, so Chef Fred Schmidt set out to create something new to tempt his guests' palates." The result was an open-faced turkey sandwich with bacon and a rich cheese sauce. (The sauce is called Mornay, which is a Béchamel with cheese.)
The High West version uses:
Roasted Wild Turkey, Served on Toasted Rye Points - Accented with an Award Winning Gold Creek Farm Smoked Parmesan Mornay Sauce - Crumbled Apple Wood Smoked Bacon - Roasted Roma Tomatoes
Distiller's Room Dessert
Eighth Race Chocolate Double Rye Pecan Pie
Silver Oat Whiskey Laced Lemon Meringues Pie
Bourbon Laced Panna Cotta
House Made S'mores