Our 2021 HIGH VOLTAGE TOUR + WELLNESS CHALLENGE has begun & what better way to stay moving than rocking out with other fitness rebels!
About this event
Get your tickets for TOUR TO SUMMER 2021 and join us for 6 live-streamed master classes across the globe! We'll be offering 45-minute High Voltage-themed POUND classes led by ICONS + Tour Crew ambassadors from various cities around the world. Come ROCKOUT, CONNECT and REIGNITE with us!
MASTER CLASS #1 - NEW YORK, NEW YORK
THURSDAY, MAY 6TH at 6:30PM EST / 3:30PM PST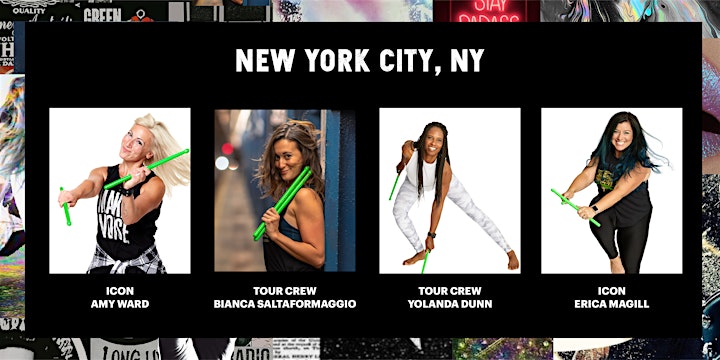 MASTER CLASS #2 - LONDON, UK
THURSDAY, MAY 13TH at 6:00PM BST / 10:00AM PST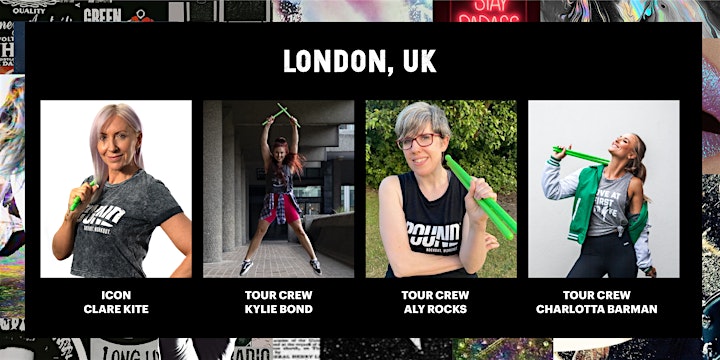 MASTER CLASS #3 - BERLIN, GERMANY
THURSDAY, MAY 20TH at 5:30PM CET / 8:30AM PST
MASTER CLASS #4 - DUBAI, UAE
TUESDAY, MAY 25TH at 7:00PM GMT+4 /3:00PM UTC/ 8:00AM PST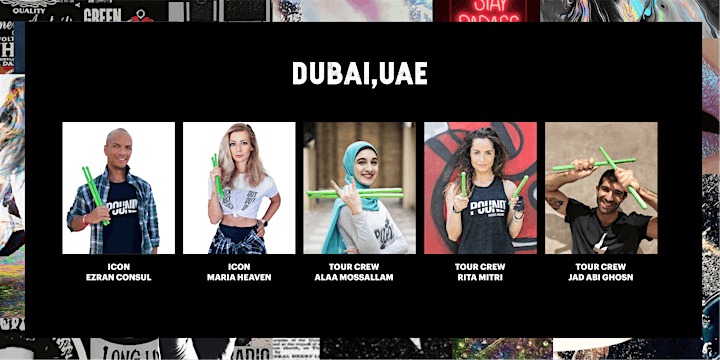 MASTER CLASS #5 - JAKARTA, INDODENSIA
THURSDAY, MAY 27TH at 5:30PM WIB / 3:30AM PST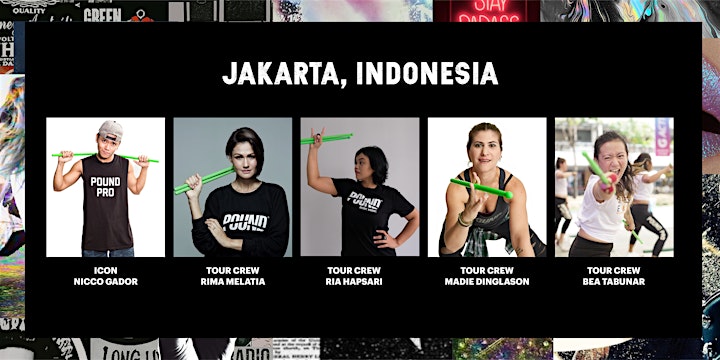 MASTER CLASS #6 - LOS, ANGELES, CALIFORNIA
TUESDAY, JUNE 1ST at 6:00PM PST
https://us02web.zoom.us/j/83985560887?pwd=cnZYRWtIZTRDUXMvZk1RY3BCVDJ6QT09
Passcode: 052597
ABOUT POUND:
As a community, we believe that we have the ability to inspire a nation, to turn the fitness world on its head, and to truly find alternative ways to ROCK. We aspire to change minds before bodies and use beat and alternative movement to launch people to new heights of self worth, happiness and human connection. AKA, release their INNER ROCKSTARS.
POUND® was created in 2011 by two women who were both recreational drummers and former college athletes. They relied heavily on stability-based exercises like pilates to keep their bodies aligned, symmetrical and lean, but were bored with routine and longed to reignite the fun in exercise. It wasn't until they were forced to drum without a stool and squat over the drum kit that they realized drumming and exercise could be one and the same.
Led by co-creator and CEO, Kirsten Potenza, POUND® is currently taught by over 25,000 instructors in 100+ countries to hundreds of thousands of participants a week, making an active, supportive and passionate community.