Description

Official Cup Event Dates and Hours of Operation:
Thursday August 24th 2017 4:00PM PST - 12:00 AM PST (Exhibitor village will not be open on Thursday, only the Saloon stage)
Friday August 25th 2017 12:00 PM PST - 12:00 AM PST
Saturday August 26th 2017 12:00 PM PST - 12:00 AM PST
Sunday August 27th 2017 12:00 PM PST - 9:00 PM PST
https://www.facebook.com/HIGHTIMESMag/videos/1015524356937445/
NO REFUNDS/EXCHANGES/OR UPGRADES
SUPER VIP INCLUDES:
2 Catered meals per event day
Complimentary Bottled Water
Preferred Camping Location
Early Entry at Gates
Super VIP only side stage viewing area at Main Stage
Air conditioned comfort stations
Wake and Bake session with High Times editors
Select Artist Smoke & Meet Sessions
Full year subscription to High Times Magazine
Commemorative poster of this year's event
2018 High Times Calendar
First option to buy 2018 Super VIP passes
JUST ANNOUNCED !!!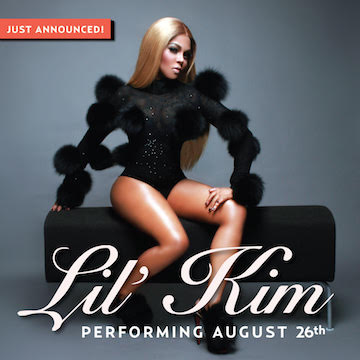 Camping
The 2017 camping pass is inclusive of 4 people per campsite. If you have more than 4 people per site, not to worry! Simply purchase an additional camping visitor pass per person, which is good for the entire weekend.
Please note that each campsite can host up to 8 people maximum and 2 weekend festival passes must be purchased in order to secure your campsite.
All campsites are first come first serve. If you want to camp beside a friend please arrive together. All campsites in have larger tent-friendly spaces where you can fit one car per tent-site.
Get the true festival experience and party with us during the day and then camp out under the stars at night. Whether you have a two-person tent, four-person tents, or an RV, we have camp site options to meet your needs.
Here are a few general camping rules to get you started.
One steering wheel per site.

All campers must purchase a ticket to be in the campgrounds.

Maximum of 8 people per site.
Must fit within your designated campsite area.
NO GLASS BOTTLES ALLOWED!
Sites are sold on a first come, first served basis.
19+ ONLY. NO MINORS ON FESTIVAL GROUNDS.
Early Camping Check-In begins is Wednesday, August 23 from 5pm – 9pm.
Regular Camping Check-In begins Thursday August 24 at 12pm to 9 pm and on Friday August 25 12pm to 5pm.
DO NOT ARRIVE AT 5:00 am… you will be waiting a long time and traffic enforcement will ask you to move along!
*each ticket inludes a $4.75 facility fee*