The HSCC + Club Boutika present High Tea, a fundraiser in celebration of the arts, music, culture & cuisine of our BIPOC communities
About this event
The Hill Street Country Club & Club Boutika present
HIGH TEA: A Fundraiser in Celebration of the Arts, Music, Culture & Cuisine of Our BIPOC Communities
Location: Goat Hill Park - 2323 Goat Hill Dr, Oceanside, CA 92054, Kumeyaay / Luiseño Land
Date: Sunday, July 11th, 2021
Time: 4pm - 9pm, Doors at 3:15pm
ADD A MERCHANDISE ADD-ON BEFORE YOU ARRIVE:
High Tea - Official Art Bundle Pack $25
High Tea - Official Tote Bag - $35
High Tea - Official Shirt by Erwin Hines - $50
High Tea Hors d'oeuvre Picnic Tier - $40
To purchase an add-on, click "Tickets --> Add-ons --> Select your add on and check out"
Check-In:
Have your ticket QR code ready (unless part of our Ticket Assistance program or otherwise instructed)! Please ensure to have current valid ID, for proof of 21 years or older for appropriate wristbands. Your party does not all need to be present at once BUT each attendee must have their own QR code if arriving separately. All attendees subject to bag checks upon entry.
Parking
Stage/Picnic Area
Food & Beverages
Vendors & Activities
screen printing - by kelvin lopez
photo booth station - by youbelonghere
tarot card readings - by the red read
raffle - 5 tickets for $10!
silent art auction - be sure to grab your bid number before placing bids!
silent gift basket auction - be sure to grab your bid number before bidding!
live food demos for kids
and more!
Event Schedule
3:15pm - Doors Open
4:00pm - Greetings from our host, Ramel J. Wallace, HSCC x Club Boutika Intro, Land Acknowledgment
4:15pm - The Renters
5:00pm - Silent Auction
5:20pm - T. Rexico
6:15pm - Irenie West
7:20pm - Thank Our Sponsors, Community Testimonials
8:00pm - Thee Sacred Souls
9:00pm - Doors Close
About Our Fundraiser
The Hill Street Country Club is proud to present our first fundraising Gala, highlighting and enabling the contributions and influence of BIPOC visionaries of DIY arts culture in support of funding education and arts programming at the HSCC for the 2022 Fiscal Year. High Tea is a celebration of Hill Street's autonomy and vision for the future of art institutions.
In order to execute our vision, the Hill Street Country Club is teaming up with Botica, a Black, queer-owned culinary and craft collective to build a sustainable art ecosystem through our fundraising event, 'High Tea'.
Your support of High Tea is a form of mutual aid that will help fund the future of arts programming, and building a more sustainable and accessible future for the working class art community in San Diego County.
We encourage all past patrons to consider attending or donating to this event, or become an official sponsor. Donations of $250 or more are tax deductible.
Investing in The Hill Street Country Club empowers equity for:
Emerging Artist Lead Programs
Curated Exhibition Programming
Mobile Art Workshops with Oceanside Public Library
Mental Health Services for Artists
Hiring of HSCC Staff
Popcorn Nights Film Series
Artist Supply Stipends
Papercuts Zine Club Fest
Special Guest Art Talks and Discussions
Mutual Aid for Trans Artists
Building a Permanent Gallery Collection
Social and Racial Justice Programming
Creating Satellite Galleries
Future Artist Residency Programming
Grant Writing
High Tea On-Site Art Partners
Goat Hill Park
LinkSoul Lab
Good Faith Gallery
Teros Gallery
Erwin Hines
You Belong Here
We All We Got
Creative Mornings SD
Community Roots Farm
Re-Use Project
SD Melanin
Black Nerd Expo
Only Losers Litter
Humanity Showers
Pop Up Art Gallery
Burn All Books
Golden Records Company
Art, Power & Equity
And Many More!
Our Work
The Hill Street Country Club is an art non-profit dedicated to social and racial justice programming and free curated art exhibitions for our diverse socio-economic communities.
In 2012, Dinah Poellnitz and Margaret Hernandez left their positions at a mainstream art institution and created the Hill Street Country Club to better serve their communities and expand art opportunities for artists like themselves. We are proud of how far we have come in the past 10 years and the impact we have had on emerging art leaders. However, we are still working towards securing financial and creative sustainability in our ever changing arts and culture landscape. As an unconventional art space ran completely by women of color and from communities of color, we must now reinvent our approach to maintaining our voice at the table.
About High Tea:
The HSCC x Club Boutika are working together to reclaim the language and spaces of concepts that traditionally oppressed our communities and repurpose these ideas to celebrate Black and Brown artisans and leaders & our allies.
The HSCC x Club Boutika's approach to High Tea is to unify the different sectors of creatives within the San Diego area to underline the rich, meaningful & diverse culture we share across communities of color.
✺ High Tea is a concept that originated in England during the 1700s, preserving the idea of catering/serving tea and confections to the white-elite, aristocrats and the wealthy throughout the hours of afternoon to supper in a leisurely and posh fashion. In the early 19th century, Black Tea Rooms were created for the upper crust of black society after being excluded from white-run tea rooms post-slavery.
Tickets & Admission:
High Tea is a picnic style concert. Proceeds will be distributed directly to The Hill Street Country Club and our future arts & culture community programming. All attendees will be seated on a picnic blanket in the stage area during performances. Hosted outdoor, picnic style with entertainment of public speakers, performance, installation, Culinary arts, and interaction with local community and art contributors. All ticket sales are final. No refunds.
VIP Donor - $250 (Single Pass)
VIP Seating Includes:
Guaranteed VIP Reserved seating in front of stage area
(1) Club Boutika High Tea Canvas Tote Bag
(1)HSCC x Club Boutika High Tea Custom, ethically sourced, artisan Mexican blanket, screen printed and re-vamped by local artist, Kelvin Lopez( $150 value )
(1) Club Boutika Official Art Bundle - Includes HSCC x Club Boutika Zine, stickers, buttons and sponsor add-ins.
VIP Bar Line Pass
Access to all art vendors and craft food
(Each VIP group can choose to combine their blankets with other VIP groups or with General Admission picnic groups, however, general admission can not enter VIP section).
Emailed receipt including a tax deductible write-off for your VIP ticket donation.
General Admission Adult Donor - $75 (Single Pass)
General Admission Includes:
General Admission seating area
Access to all art vendors and craft food
(Each General Admission group can choose to combine their blankets with other General Admission groups).
General Admission Youth (Ages 12 & Under) - $35 (Single Pass)
General Admission Includes:
General admission seating area
Access to all art vendors and craft food
(If parents/guardian of children purchased VIP tickets, child may sit with parents)
General Admission Kids(Ages 5 & Under) - FREE
General Admission Includes:
General admission seating area
Access to all art vendors and craft food
(If parents/guardian of children purchased VIP tickets, child may sit with parents)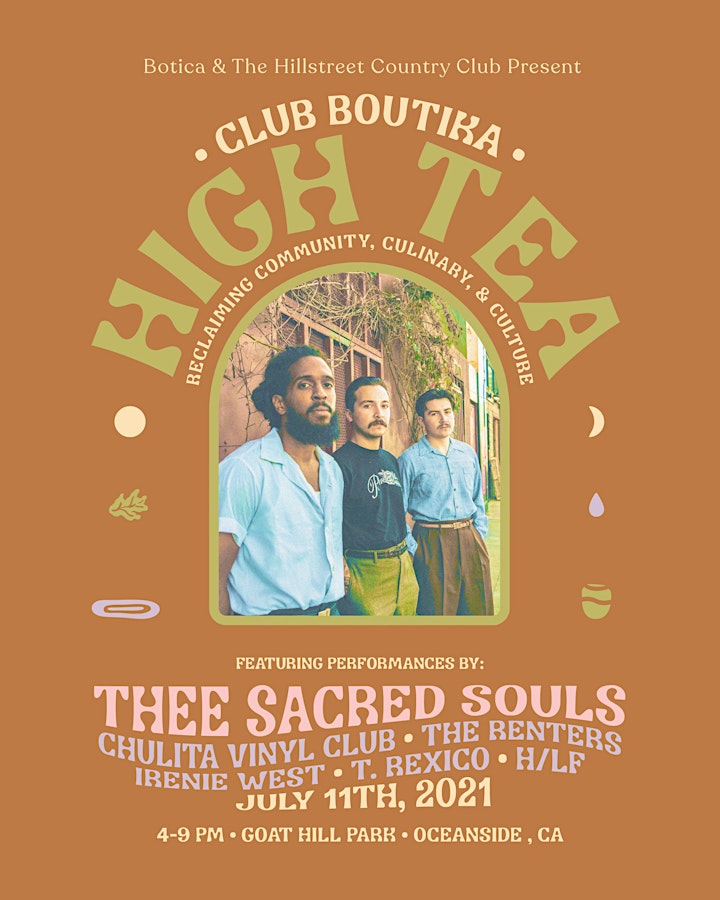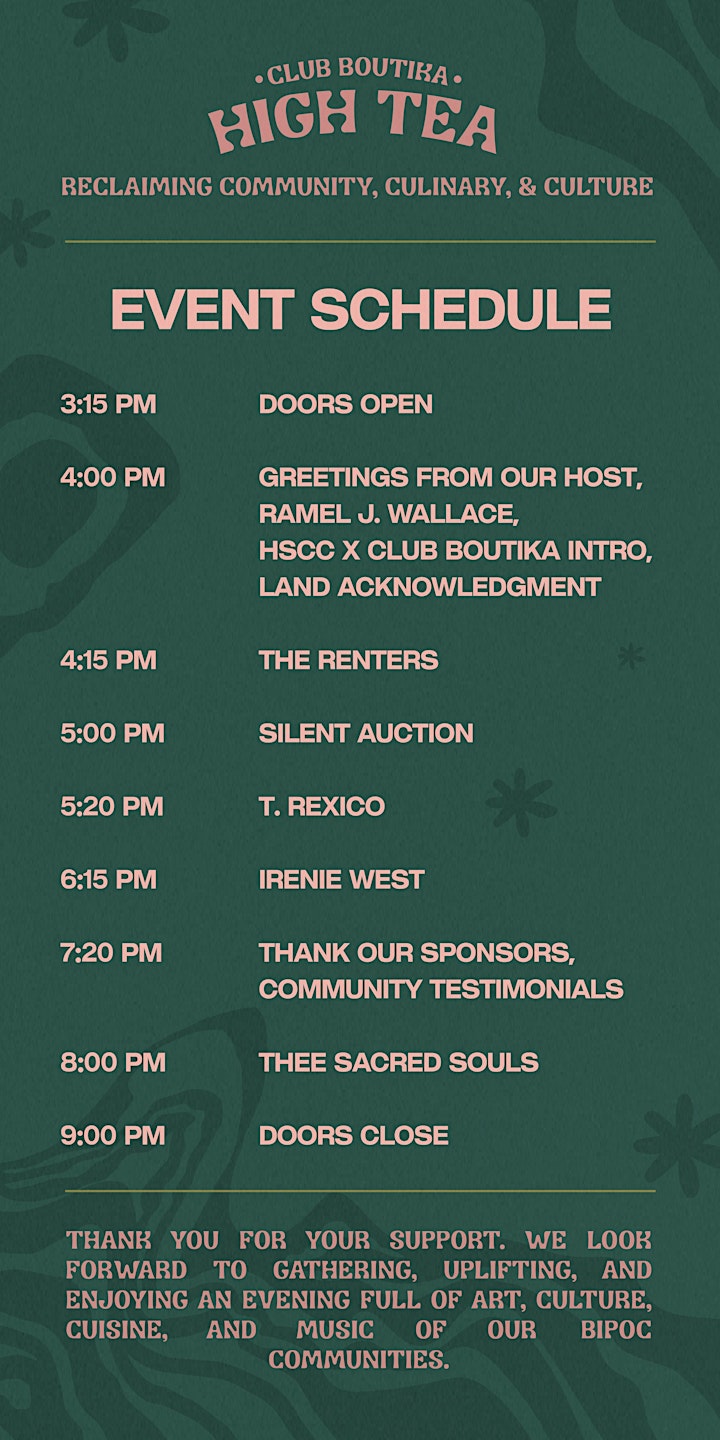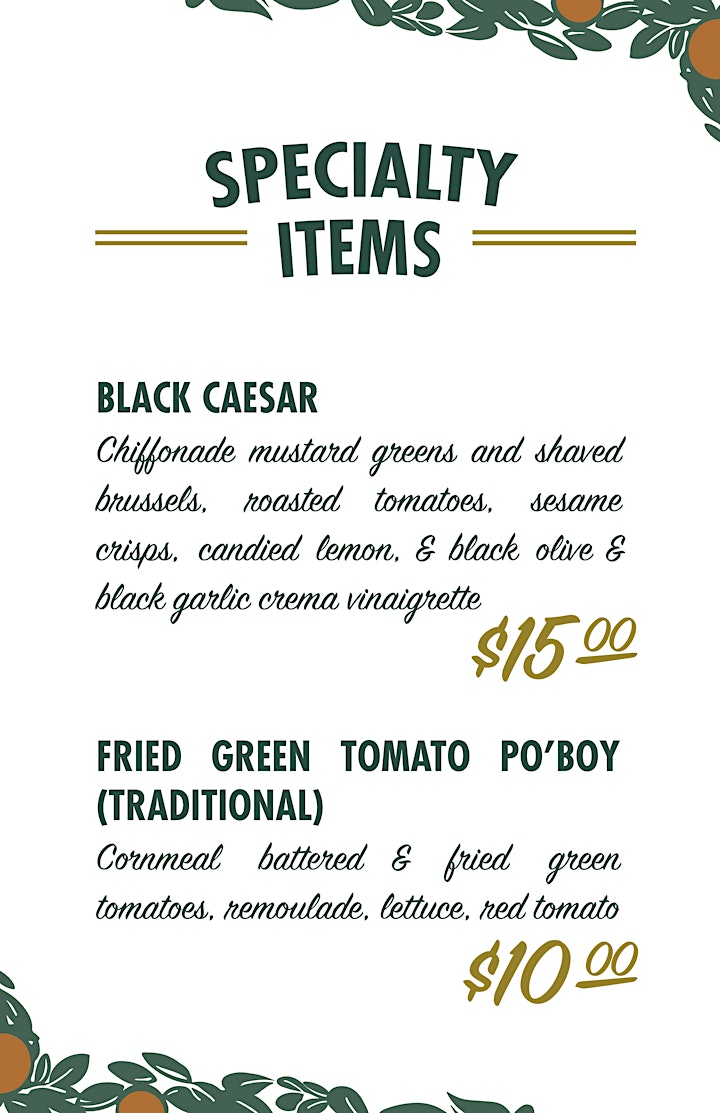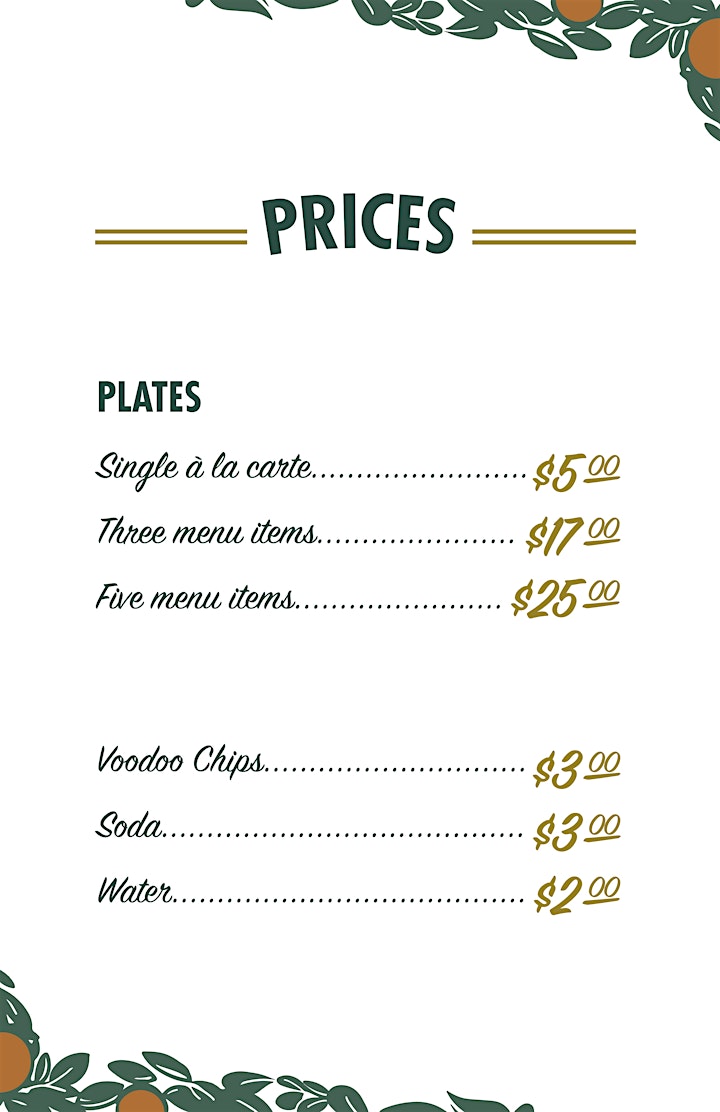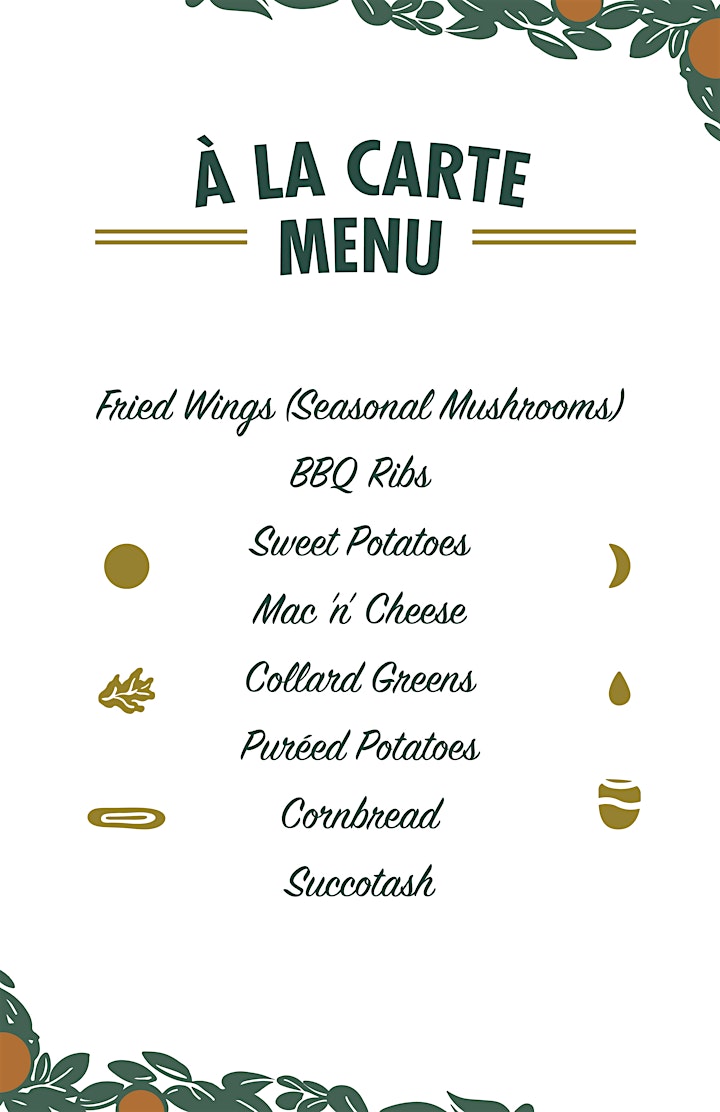 Official Video Release for Club Boutika's High Tea Event
Videographer / Editor: Astrid Gonzales
Set Design / Creative Direction/ Editing : Delana Delgado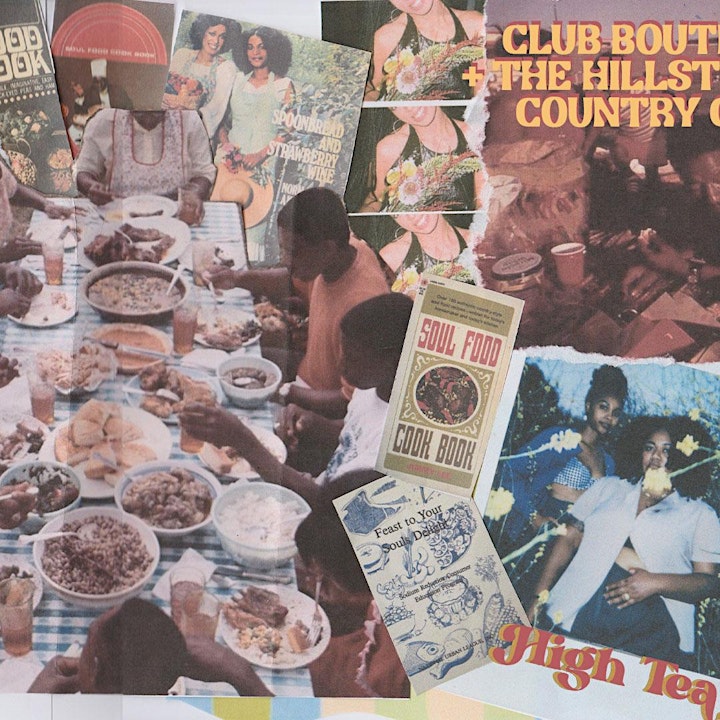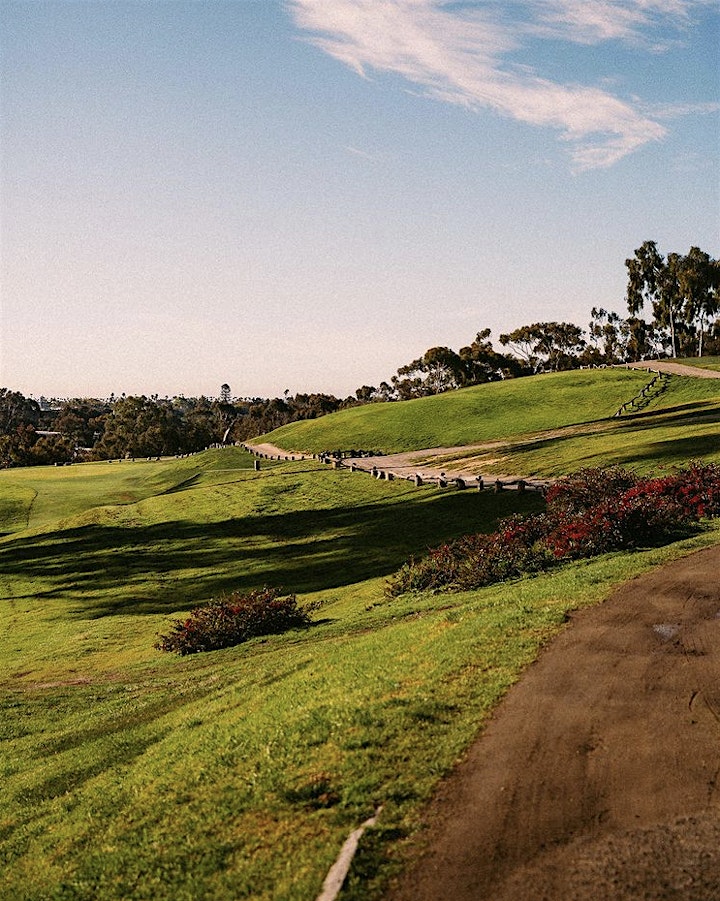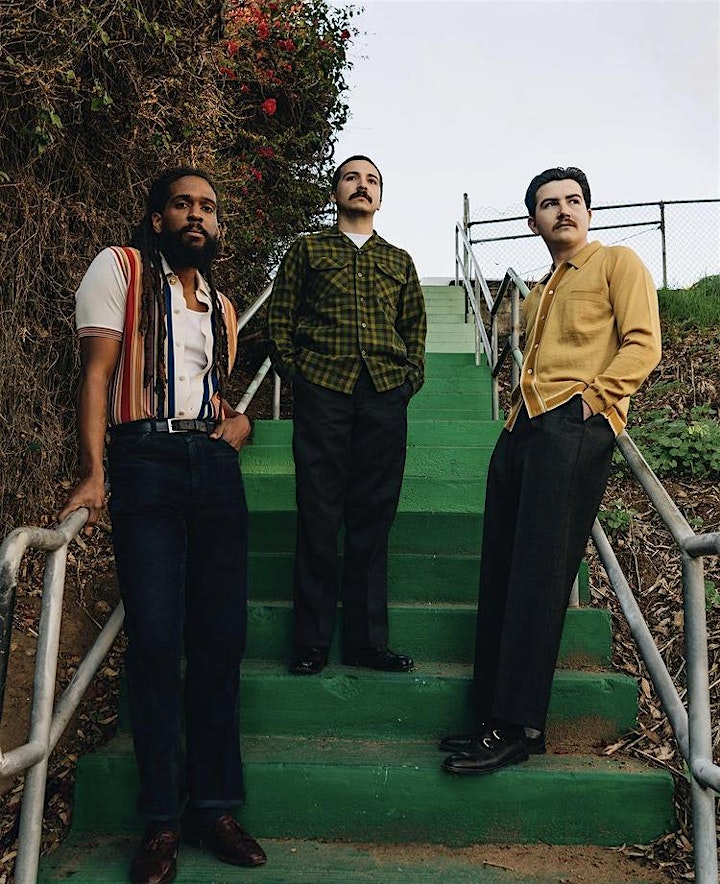 Location of the Fundraising Event: Kumeyaay / Luiseño Land - Goat Hill Park
Address: 2323 Goat Hill Dr, Oceanside, CA 92054
Thee Sacred Souls: @TheeSacredSouls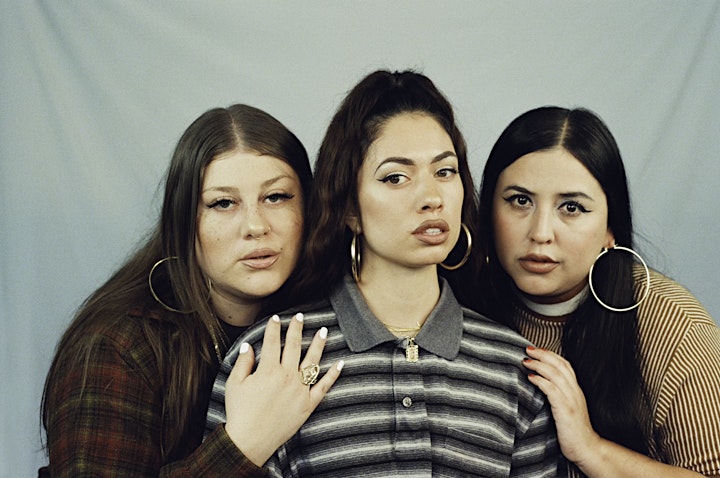 Chulita Vinyl Club: @chulitavinylclub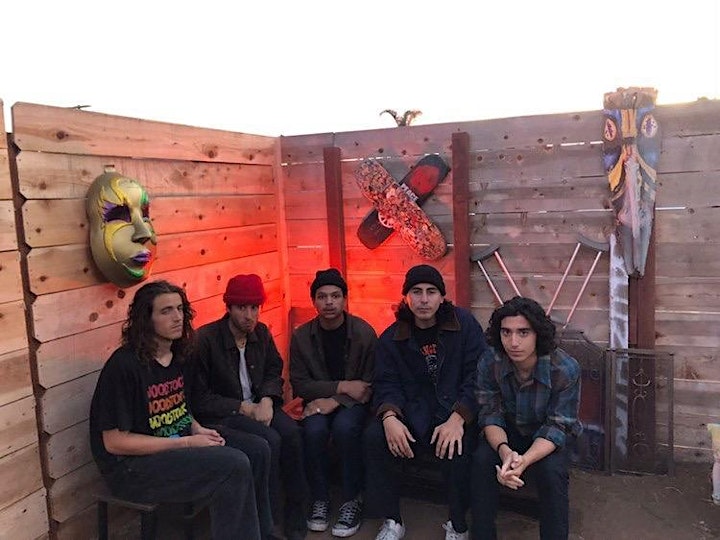 The Renters: @The.Renters