High Speed Rail, Transportation,Public Contracting Conference 2016

Friday, May 13, 2016 from 7:30 AM to 5:00 PM (PDT)
Event Details
"Your Connecting Point For Contracts & Jobs"
SBE/DBE/DVBE/MBE/WBE/SEC-3/HUB ZONE   
San Joaquin Valley
Public Contracting Procurement & Transportation
Conference Objective- Let's Do Business !
Prime contractors, DBE / SBE / DVBE firms & Public Agencies
Outreach & Good Faith Effort Conference for public agencies & prime contractors to help meet your DBE/DVBE/SB/MBE/WBE Project Goals
                   

KMCA BELIEVES IN "BUILDING BRIDGES TO REMOVE BARRIERS

     

                                   KMCA 9th 

Annual Conference

                                      Date: May 13, 2016 

(Friday)

* Program & Speakers May Change
Program Agenda @ www.sjvannualpce.info 
Registeration Open - (7:30 AM)
Attendee Networking Opportunity 
KMCA your local voice on CHSRA Business Advisory Council
KMCA President Provide CHSRA BAC Overview Update
BAC Mission Statewide Rouster
(7:45 AM - 12 Noon) -

Ballroom D
Disadvantage Construction Worker Jobs opportunity project 30% goal

s
  Vendor Booth & Sponsorship Opportunities Available 
Prime Contractors & Public Agencies
Outreach Booth Marketplace
(9
 AM - 5 PM) 
-

Ballroom A
High Speed Rail, Prime Contractors, Public Agencies, Resource Service Providers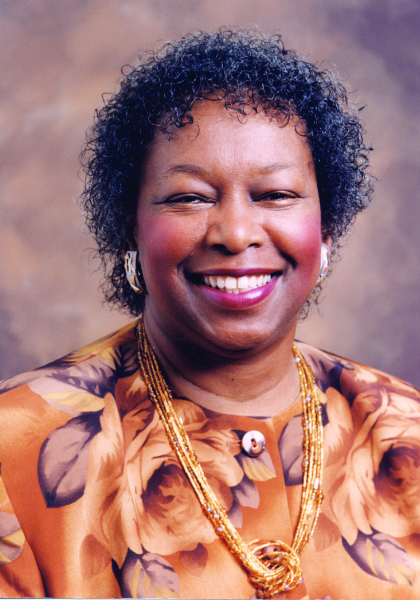 Ms. Algerine McCray, Caltrans Deputy Director Civil Right, Retire 
This site program continue being updated 
Morning
Session
- 

Ballroom B
 Conference Opening Speaker (8:30 AM)
Angie Carrera, DGS Contract Manager
Panel 1

- Local Projects 2016 Outlook (9:30 AM)
Moderator: Joe Stramaglia, KernCog, City of Bakersfield, County of Kern
 Transportation & Public Contracting Opportunities 
Panel 2

- State Projects 2016 Outlook (10:30 AM)
Moderator: Angel Carrera,DGS, Caltrans, HSR 
Transportation & Public Contracting Opportunities
High Speed Rail 30% SB/DBE/DVBE goal - Central Valley $6 Billion project  
Central Valley CP 1, CP 2-3, CP 4 
Prime Invited
____________________________________________________________
San Joaquin Valley High Speed Rail Association
HSR Forum - Ballroom B
Luncheon
12:30 Noon - 1:30 PM  * Ticket Required 
2016 HSR Outlook
 High Speed Rail $68 Billion Dollar Project Overview Status  
 Speakers to be Announce  
Round Table Region Overview
Local HSR Project, Station, Maintenance Facility
Kern County,

North

Madera,Fresno

South

 

Palmdale, Los Angeles  
 Communities Partnering Opportunities
Xpresswest High Speed Rail Overview
Las Vegas to Palmdale High Desert Project Scheldule to start Sept 2016
___________________________________________________
Bakersfield High Speed Rail Rail Station -

Public Meeting - Hammond Room

Local Stakeholder Committee 
Discuss Propose Downtown HSR Station Area Plan
Moderator: Chester K. Britt, Project Director
Public Invited - No Cost To Attend
__________________________________________
Afternoon
Session
-

Ballroom D
AGC California - John Cooper, Director
How DBE/SBE/DVBE Can Partner With Primes
WorkshopSession
-

Ballroom B
Workshop A

 - SB/DVBE/DBE/MBE/WBE Certification (2:30 PM) 

Moderator: Wayne Gross, DGS, Caltrans, WMBE
 Workshop B - Small Business Resource & Service Providers (3:30 PM) 
Moderator:
Nick Hill, Consultant, SBDC, SBA, Fresno CDFI
Workshop C
- Small Business Team Workshop (4:30 PM)

___________________________________
  Prime Contractors, Sub Contractors 
  Commodity Suppliers, Service providers of all types
  A & E (Architectural & Engineering)
  DBE/DVBE/MBE/WBE Small Business Owners
  Person New to Public Contracting 
 Person Thinking of starting a business 
  Business Owners interested in public contracts
 Interested employment in the construction industry  
 DBE/SB/DVBE/MBE/WBE - Bidder Opportunity ! 
Joint Venture like Primes for major projects
Create high visibility within the construction Industry
 Teaming to position your business for winning contracts
Learn about sub contracting opportunities !
Vendor Booth Opportunities Available
 Marketplace Booth Registration Fee 
Public Agency & Prime Contractors $750
KMCA Members Prime & General Contractor $500 
 Small Business $350
 Non Profit & Service Provider $250
 6' x 30" Marketplace Booth (Table & Chair)  2 ticket for Lunch Included
 Luncheon Table $750 Each  *Seat # 8 Sponsor Name Display
Sponsorship Opportunities Available
 Gold Sponsorship $7,500
Silver Sponsorship $5,000
  Bronze Sponsorship $2,500
 Gold level include (2) Lunch Table & Marketplace Booth
Silver level

include (1) Lunch Table & 

Marketplace Booth
Bronze level

include 

Marketplace Booth

 
++++++++++++++++++++++++++++++++++
All funds raise pay for conference hosting cost
& KMCA Annual Operating Overhead Expenses 
All fees & Sponsorship Donations Tax Deductible EIN # 77-0204787 (501c3 Non Profit)
Conference Host
 Kern Minority Contractors Association
Nonprofit organization, registered Secretary of State # 5273 January 18, 1994
State file # 7355 Newly formed January 4, 2016 Serving
Kern, Tulare, Fresno, Kings, Madera, Merced, San Joaquin, Stanislaus counties 
_____________________________________
KMCA - Membership Rate 
 SB/DBE/DVBE/MBE/WBE/MB Membership $300 
 Large Supplier & General Contractors membership $1,000 
 Major Prime Contractors, Corporation & Public Agency $1,500 
                     All fee tax deductible EIN # 77-0204787 (501c 3 Non Profit) 
 Membership Application will be at Registration Desk
When & Where

Marriott Hotel @ Convention Center
801 Truxtun Ave
Bakersfield, CA 93301


Friday, May 13, 2016 from 7:30 AM to 5:00 PM (PDT)
Add to my calendar
Organiser
KMCA - Provide SB/DVBE/DBE/MBE/WBE/SEC-3 Firms - One Stop Resource connecting point for public sector contracts public agencies & prime contractors with DBE/MBE/WBE/SBE/DVBE outreach opportunities to meet their project's sub contracting goals. 
San Joaquin Valley Construction Management Group, certified SBE/MBE/DBE # 41565
MBE/WBE/DBE/UDBE/DVBE/SB/SEC-3 Compliance Specialists
SJVCMG interested in teaming with prime contractors to help meet your project's sub contracting goals         Our team bring together the needed skill set for any project scope of work requested.  
SB/DBE/DVBE/MBE/WBE & Non Minority firms interested in teaming / collaborate on public sector projects & provide major prime contractors sub bid quotes on various project scope of work come join our team

PH #  661-747-1465
Contact: Marvin Dean