Description
Hey, high schoolers! Come have fun with us this summer and redesign the visitor experience at the Zoo. At the end of the week, you'll earn the title of Innovation Scholar. You'll want to put this on your resume.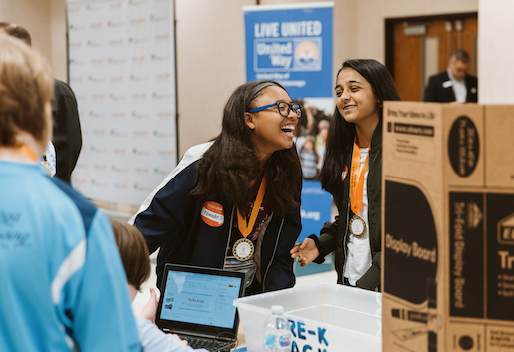 High school participants will form teams to tackle a week-long real-world challenge through the application of Design Thinking tools such as ExperiencePoint™'s ExperienceInnovation | Aware, a workshop that provokes fresh ideas to address a meaningful problem or opportunity, and a virtual design thinking innovation software, Sprintbase™.
Students will learn critical thinking, problem-solving and collaboration skills—all while having fun. Students also grow in empathy. By continually practicing design thinking, students begin to more frequently see the world through the eyes of others.
Entering Grades: 9th-12th, Boys & Girls
Date: Monday, July 15 - Friday, July 19
Time: 10:00 a.m. - 3:00 p.m.
Cost: $150 (includes snacks and lunch)

Location: Bridge Innovate Studio | 1301 Riverfront PKWY, Ste 110 | Chattanooga, TN 37402
For scholarship opportunity and questions, contact Mary Kim at mkim@bridgeinnovate.com.