About this Event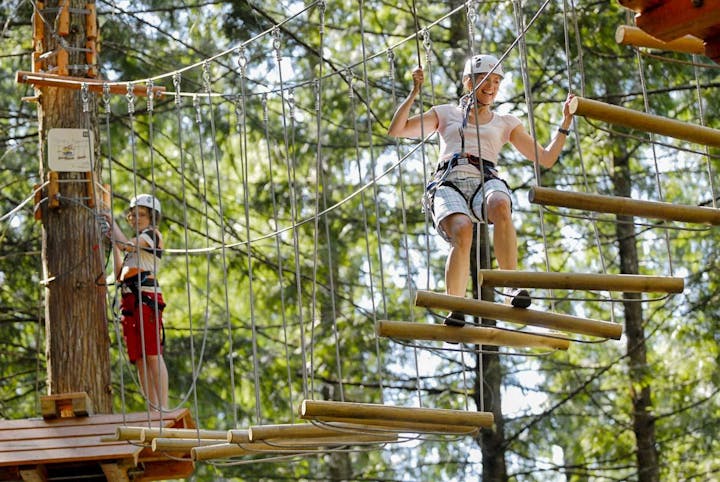 Ready to challenge yourself? Let's tackle a high ropes course! Adventure awaits!
Go Ape's Treetop Adventure course will keep adventurers challenged, present and living in the moment. So much more than just zip lines; it's a 2-3-hour aerial journey through the forest canopy. A completely unique outdoor recreation experience, these exciting high ropes courses include suspended obstacles, rope ladders, Tarzan swings, and some truly epic zip lines. More than a simple canopy tour, the Treetop Adventure takes between 2-3 hours to complete and includes zip lines over the pond. Engage every sense in a fully immersive and visually stunning forest setting.
Meet at the Go Ape course in Lum's Pond State Park and there are several restaurants nearby for dinner after the adventure.
Park entrance fee required. For details on park entrance fees please visit destateparks.com
MINIMUM AGE: 10 YEARS
MINIMUM HEIGHT: 4 FT 7 IN (55 inches)
MAXIMUM WEIGHT: 285 LBS (subject to harness fit)