High Rock Challenge 2017

Saturday, April 29, 2017 from 9:00 AM to 2:00 PM (EDT)
Event Details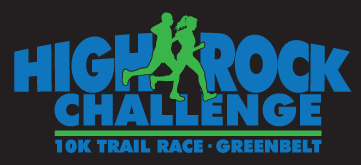 High Rock Challenge 
Supporting the Greenbelt Conservancy 
Saturday, April 29, 2017 
Staggered Start Times Begin at 9 am 
Start/Finish: Henry Kaufmann Campgrounds and Greenbelt Trail System
On-line registration will close on Thursday, April 27 at 10 am.  Same day registration is available for later heats.  Shirt size and goody bag not guarantted for same day registration. 
Race bag pick-up is Thursday, April 27 from 4 - 7 pm at Henry Kaufmann Camprounds, 1131 Manor Road, Staten Island, NY (the same location as race start/finish).  You may have a friend pick up your packet for you. 
During the High Rock Challenge, two-member teams run together along Greenbelt trails competing in mystery events and physical obstacles which are located throughout the approximately 10K course. Events are cleverly designed to encourage teamwork as well as physical and mental stamina.  Events are not revealed until race day when you're on the marked course!  
Our first three heats are for competive runners - male, female and co-ed (9 am, 9:15 and 9:30).  Please make sure you belong in that category and classificatoin.  The heats that follow are "open category" for all runners. 
FREE TRAINING SESSIONS: Training sessions with our gym sponsor, Monkey Bar Gym (MBG), will be offered for free outdoors at Henry Kaufmann Campgrounds beginning at 10:30 am on Saturdays, April 1, 8, 15 & 22.    Dates andn descriptions are also posted on the events calendar on  sigreenbelt.org and on the High Rock Challenge facebook page.  Registered runners will also receive email updates.  No registration is required for these sessions, and you are welcome to bring a friend. Dress for the weather and workout, and bring water. 
The race is held in memory of NYPD Officer John Kelly, and proceeds support the Greenbelt Conservancy, a non-profit organization that works in partnership with NYC Parks to maintain Greenbelt parks and trails, and support environmental education and stewardship.
The High Rock Challenge course is scenic and rustic. You will encounter single track trails, rough terrain, streams and ponds, inclines/declines, and incredible vistas - especially for New York City!   The Greenbelt is protected parkland that requires much care and maintenace. Our runners are stewards of the trail system, helping to keep it alive while respecting its fragile ecosystem. 
The race is professionally timed using race chips. Each runner will receive a finisher's medal, wicking material race shirt and post-race snacks and beverages.  An awards ceremony, music and festival atmosphere completes the day.
Visit the Run and Shoot Photography facebook page here to scroll down and view several albums from past years' races.
Race bag pick-up will be on Thursday, April 27 from 4 - 7 pm.  Location will be announced. You may have someone pick up your bib for you.  
Please note that we are not able to issue refunds for purchased tickets.  You may transfer your ticket to another runner within 72 hours of the race. Conact us via email. 
If you or your business is interested in sponsorship opportunities, contact Meghan Wood, Director of Development for the Greenbelt Conservancy at wood@sigreenbelt.org or by phone at 718-667-2165, ext. 304. 
If you or your group is interested in volunteering for the High Rock Challenge, please email us at volunteer@sigreenbelt.org or by phone at 718-667-2165, ext. 311. 
Thank you for supporting the High Rock Challenge and the Greenbelt Conservancy. 
Thank you to our sponsors, One-on-One Physical Therapy, Monkey Bar Gym, Manhattan Beer, Port Richmond CERT, Fidelis Care , The Vitamin Shoppe, Costco, Trader Joes, Nestle, Noos Yoghurt, Munk Pack, Empire Graphics, Orange Theory Fitness, NYS Assembly Member, Michael Cusick and countless volunteers and friends.  
When & Where

Greenbelt Trails, Staten Island, New York
Henry Kaufman Campgrounds
1131 Manor Road
Staten Island, NY 10314


Saturday, April 29, 2017 from 9:00 AM to 2:00 PM (EDT)
Add to my calendar
Organizer
The mission of the Greenbelt Conservancy is to promote, sustain and enhance Staten Island's 2,800-acre Greenbelt through education, recreation, conservation and research. The Greenbelt Conservancy is a not-for-profit organization that works in partnership with NYC Parks.
The Greenbelt consists of more than 2,800 acres of public and private land in central Staten Island, and includes natural areas and traditional parks. The Greenbelt Conservancy is a not-for-profit organization founded in 1989 that works in partnership with the NYC Parks to oversee the operation, administration and public use of the parkland of the Greenbelt, the largest of New York City's five flagship parks.  The Conservancy is dedicated to promoting conservation of the Greenbelt, to increasing public awareness, support and enjoyment of its parks and resources, and is responsible for the prudent management of its financial resources to benefit the Greenbelt.