Event Information
Location
Your Computer
San Francisco, CA
Description
What is the High Performance Leadership (HPL) project?
HPL - Check! One of the most valuable development tools provided by the Toastmasters program is the HPL – High Performance Leadership. Unfortunately, it is often misunderstood and not used to its fullest. In this webinar hosted by Ken Cawley, Past District 4 Governor and Past International Director, you will learn the details and benefits of the HPL program and how it teaches you important leadership skills while leading an actual team.
High Performance Leadership features five projects offering instruction and practice in such vital leadership areas as developing a vision, goal-setting and planning, developing plans and strategies, and team-building. It also gives you feedback on your leadership skills. The program may be completed within your Toastmasters club, area or district, and even within your company or community.
---
ABOUT THE WEBINAR HOST (KEN CAWLEY, DTM PDG PIDD)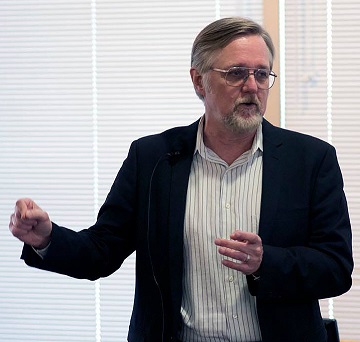 Like many of us, Ken Cawley joined Toastmasters to improve his public speaking skills. What Ken hadn't anticipated was the added benefit of leadership development the program provides. The leadership opportunities he experienced through Toastmasters have been life changing at both a personal and professional level. These opportunities included serving as District Governor and International Director.
---
FREQUENTLY ASKED QUESTIONS (FAQs)
Q: Where's the link to join the webinar?
A: The link will be provided once you complete your registration. Space is limited to 50 attendees.
Q: What if it's my first time using GoToMeeting?
A: Do a quick system check:https://link.gotomeeting.com/system-check
Q: Do I need to use my computer?
A: Yes. Unfortunately you will be unable to dial-in via your phone on this webinar.
Q: Do I need to be a member of a specific District to attend?
A: No, although most of the discussion will be concentrated around District 4 Toastmasters.
Date and Time
Location
Your Computer
San Francisco, CA