Location
Lakeshore Sport & Fitness
211 North Stetson Avenue
Chicago, IL 60601
Improve cycling fitness with HEART RATE and POWER based HIGH PERFORMANCE CYCLING classes with 4 STAR ENDURANCE at LAKESHORE SPORT & FITNESS!
About this event
"HIGH PERFORMANCE CYCLING" OPEN FOR REGISTRATION AND OPEN TO THE GENERAL PUBLIC!
✶✶✶✶
ARE YOU A TRIATHLETE? CONSIDER OUR NEW LANDSHARK CLUB "TRIATHLON TRAINING" BUNDLES NOW AVAILABLE FOR ADDITIONAL DISCOUNTS AND PERKS - CHECK OUT THESE NEW OPTIONS TO RECEIVE ADDITIONAL "UNLIMITED" ACCESS TO ALL OUR ENDURANCE SPORTS PROGRAMS AND WORKOUTS (INCLUDING RUNS, SWIMMING, AND OUTDOOR TRAINING) AT RunSignUp.com/Landsharks (before signing up via Eventbrite for our cycling-only program option here).
✶✶✶✶
LAKESHORE SPORT & FITNESS (LSF) MEMBERS - select "TICKETS" then click on "ENTER PROMO CODE" to use code "lakeshore" for your additional members-only discount!
Other clubs and charity partners please contact us at COACH@4STARENDURANCE.COM to inquire about additional group discounts that may be available before signing up!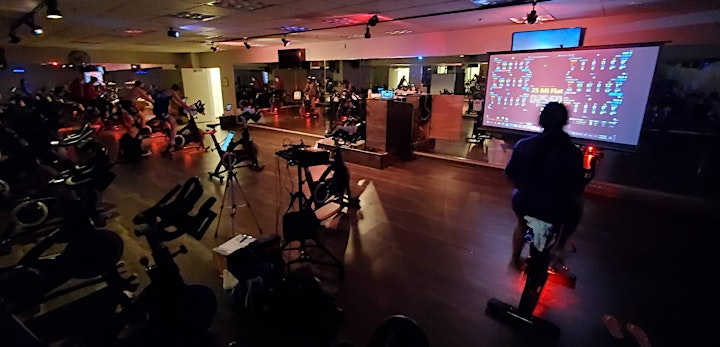 HIGH PERFORMANCE CYCLING + TRIATHLON TRAINING: FOR CYCLISTS AND TRIATHLETES!
These classes will meet in the INDOOR CYCLING studio on LEVEL B3 and are open to anyone interested in improving their cycling fitness with HEART RATE and POWER based high performance interval training classes, designed to help take your fitness to the next level. Both members at Lakeshore Sport & Fitness (LSF) Illinois Center and general public non-members are welcome to sign up!
Whether you're interested in learning more about cycling, or simply want to get inspired with high intensity workouts, get ready to become part of a fun, all-inclusive community of athletes from beginners to Ironman finishers and even national championship TeamUSA qualifiers!
Classes will be led by COACH CHRIS NAVIN (4starendurance.com/coach-chris) who is an 11-time TeamUSA qualifier and head coach at 4 STAR ENDURANCE, including coach to an ITU age group WORLD CHAMPION, 5-time CHICAGO TRIATHLON champion, IRONMAN WISCONSIN tri club champions, and the USA TRIATHLON (USAT) CLUB NATIONAL CHAMPIONS!
Register to join this program through EVENTBRITE or gain access to these classes for FREE as part of our larger TRIATHLON TRAINING programs through our official CHICAGO TRIATHLON charity partner TEAM TO END AIDS or through the LAKESHORE LANDSHARKS triathlon training program when you register online via either of these links (as an alternative to registering via Eventbrite):
TEAM TO END AIDS (T2): http://www.t2ea.org
LAKESHORE LANDSHARKS: http://runsignup.com/landsharks
MYZONE HEART RATE MONITOR REQUIRED + $100 off METABOLIC ATHLETE TESTING!
These classes will feature the use of MYZONE heart rate monitors. You are welcome to wear your own heart rate monitors as well, but to ensure accuracy, precision, and to participate in fun performance-oriented challenges, MyZone HR monitors will be available for use or purchase.
Participants of these programs can also purchase a MYZONE for $50 off at http://tinyurl.com/4star-myzone or join our 4 STAR CLUB or LANDSHARK TRIATHLON CLUB to receive an exclusive link for $60 off. We recommend the new MYZONE SWITCH heart rate monitor as the most versatile heart rate monitor option that can "switch" between chest strap "ECG" mode and arm-band "PPG" optical modes for high-performance accuracy across cycling, swimming, and more!
REGISTER YOUR MYZONE: Please associate your MYZONE heart rate monitor when you register it via the MYZONE phone app to FACILITY ID "4SUS001" in order to participate with our virtual challenges and engage with fellow athletes! If you already have a MyZone facility associated to another facility, that's no problem - keep it associated to your club or submit a support request to move it to the 4 STAR ENDURANCE facility ID of 4SUS001.
$100 off METABOLIC ATHLETE TESTING! Purchase a MyZone strap and enjoy $50 off RMR and $50 off VO2 metabolic testing ($100 off combined) to help dial in your heart rate monitor to your true metabolism and ensure greater accuracy in training and racing!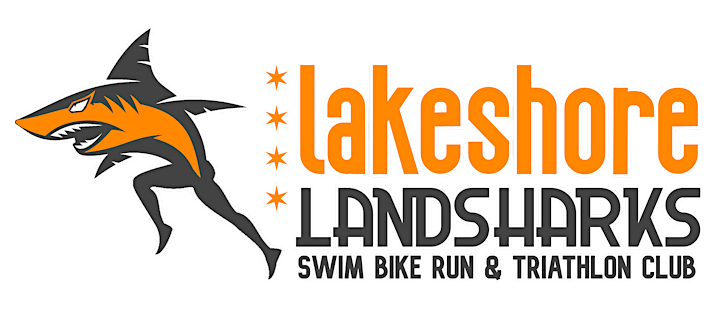 LANDSHARK "RACING CLUB" OPTION: Join our LAKESHORE LANDSHARKS triathlon training "racing club" for additional team gear, discounts, and pro-rated training package options at RunSignUp.com/Landsharks
TRIATHLON TRAINING BUNDLE OPTIONS: Sign up for our triathlon training "BUNDLE" packages to enjoy up to four weekly workouts - SWIM TECHNIQUE (Mondays & Thursdays) + TRI CLUB COMMUNITY SWIM (Thursdays only) + HIGH PERFORMANCE CYCLING (Wednesdays)+ TRIATHLON TRAINING CLINICS (Weekends) for a reduced monthly rate!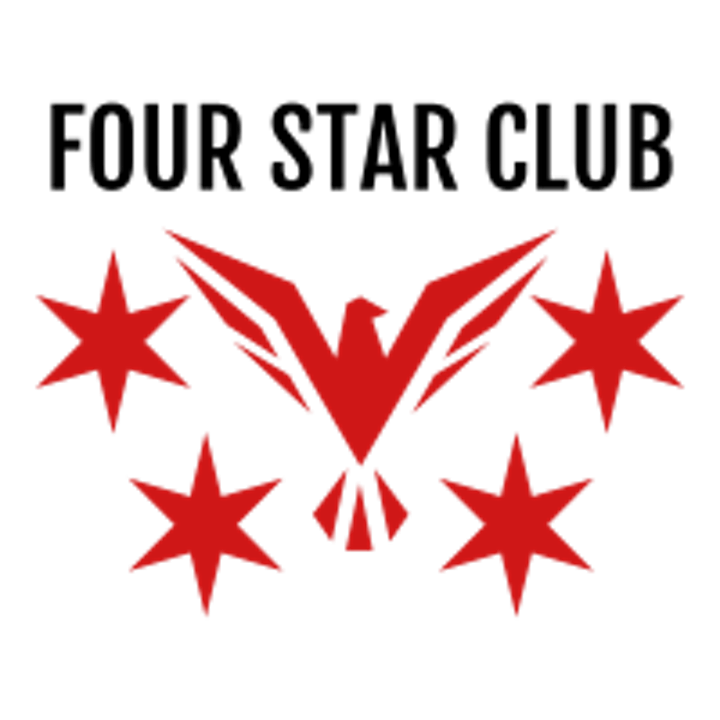 PARTNER CLUB DISCOUNTS AVAILABLE!
Are you a member of one of our charity & partner organizations such as 4 STAR ENDURANCE, CHICAGO TRI CLUB (CTC), TEAM TO END AIDS (T2), WELL-FIT, VISION QUEST, or the LAKESHORE LANDSHARKS club? If so, please contact us at COACH@4STARENDURANCE.COM with your membership affiliation and we'll send you a special members-only discount code!
4STAR CARES - THE 4% BACK PLEDGE
At least 4% of all proceeds from 4 STAR ENDURANCE programs are donated back to local endurance sports charity partners and programs. We also encourage all of our athletes and coaches to be "four star citizen athletes" and give or volunteer back to the community however you can every year! Learn more about how you can give back or get more involved at www.4starendurance.com/charity
4 STAR ATHLETE CLUB: Make no small plans... dream big!
Consider joining our 4 STAR ATHLETE CLUB for a complete TrainingPeaks PREMIUM training program upgrade and a special discount code to save up to 20% off this training program + receive additional VIP perks to help you PLAN. TEST. LEARN. INSPIRE! Join today at http://www.4starendurance.com/club
If you have any questions or concerns, please don't hesitate to contact us at COACH@LANDSHARKTRIATHLON.COM

✶✶✶✶
LSF NON-MEMBERS:
If you are not a member of LAKESHORE SPORT & FITNESS (LSF) - ILLINOIS CENTER, please plan to arrive early your first time to sign a waiver at the front desk and feel free to call ahead to arrange for a tour of the facility. If you'd like to become a LSF member, simply mention that you are part of a 4 STAR ENDURANCE "preferred partner" program to enjoy an exclusive discount and special offer to join through our training programs!
LSF WAIVER: https://waiver.fr/p-RYsHN or http://tinyurl.com/lsf-waiver
COVID INFO: https://www.lakeshoresf.com/reopening/
LOCATION INFO (parking, etc.): https://www.lakeshoresf.com/illinois-center/club-info/
✶✶✶✶
PARKING INFO:
Discounted parking is available via a connected public parking garage at 221 N. Stetson with discounted validation tickets available for purchase at front desk for both GUEST and MEMBER rates, but cash not accepted (rates subject to change, but last we checked guests currently pay $10 for 2 hours, $13 for up to 3 hours, $16 for up to 8 hours).
LSF LOCATION INFO (parking, etc.):
https://www.lakeshoresf.com/illinois-center/club-info/
LSF PARKING GARAGE (221 N. Stetson):
#SPACEISTHENEWSAFE.... SAFETY IS OUR PRIORITY!
In order to provide a safe & fun training environment, we follow local guidelines that may include mask wearing (except actually when swimming - that would be tough!) and social distancing based on current guidelines. LSF has one of the largest and spacious facilities, complete with HEP Air Filter systems with MERV-13 filters, etc. but note that due to policy changes masks are no longer required (as of March 2022) but may become necessary whenever required by local guidelines. With a massive facility, you'll also enjoy training in one of Chicago's largest 8-lane indoor lap swimming pools with safe social distancing and "Return to Sport" best practices as outlined by the CDC, USA TRIATHLON, and US MASTERS SWIMMING.
Learn more at:
✶✶✶✶
ADDITIONAL NOTES & INFO:
Masks are no longer required (as of March 2022), but this is subject to change based on local guidelines. Must sign COVID WAIVER when you enter facility for first time - so please be ready to use phone to take photo of QR code for link to complete a "contactless" waiver on your phone - or see link above.
✶✶✶✶
LSF CHECK IN, POOL & LOCKER INFORMATION
Non-members must sign in at the front desk. The indoor cycling studio is located on level B3 but on occasion we may feature some programs on the roofdeck. The pool is located on lowest level (B5). Maintain social distancing when stopping at end of lanes whenever lane sharing with a partner. Whenever mask requirements are in place, please wear a mask on pool deck (when not actively swimming) - so we recommend bringing 2 masks in case one gets wet!
Locker rooms are available on level B2. The Men's lockers requires you to bring your own lock. The Women's lockers can be accessed via a key card (available from front desk when you check in). Additional showers & restroom available off the pool deck on level B5 (2 showers per gendered restroom) - so if you are coming in for a swim class and don't want to use the main locker rooms on level B2, simply come directly to the pool deck and you can change in the restrooms off the pool deck area. Towels provided on pool deck and in locker rooms. Please shower to rinse off before entering pool. Leave shower curtains open for disinfecting (see posted instructions in-club). Shower curtain closed means shower was disinfected by staff.