High Performance Building: Preparing for the New Buyer
When and where
Location
Greater Nashville Association of Realtors 4540 Trousdale Dr Nashville, TN 37204
Description
As our economy continues to rebuild and the housing industry rebounds, leaders in the building industry are looking for a way to stand out, increase their profitability, and expand their competitive edge. At this workshop, industry experts will:
* Discuss building and housing trends for market differentiation and increasing revenue
* Identify and explain upcoming code changes and compliance
* Define process for building a High Performance Home
* Update on Home Energy Rating Score (HERS) and ENERGY STAR v.3.0
* Explain current Home Testing & Certification processes and benefits
* Provide info for system designs of HVAC, ventilation, radon, and moisture management.
* Introduce Vendor Partners
* Introduce Guest Experts, Dr. Allison Bailes III, President of Energy Vanguard and Wendy Monday, Bob Parks Realty, Home Performance and Home Certification Experts Erik Daugherty and Stefan Peter-Contesse.

and much much more... Snack and Lunch are provided and Space is Limited!
ABOUT OUR SPEAKERS:
Dr. Allison Bailes has a broad range of experience and education. He owns and runs Energy VanGuard, a green building services and training firm as well as an accredited training and rating provider. Dr. Bailes is a RESNET certified Quality Assurance Designee and HERS Trainer. Be sure to check out his award winning blog and his latest article in the May/June issue of Home Energy magazine.

Erik Daugherty grew up in Nashville and graduated from Montgomery Bell Academy. Erik earned a Master's of Sustainable Development in Sweden where he concentrated on life-cycle energy modeling and energy-efficiency. He is the first LEED-AP HOMES professional in the MidSouth and has worked hard with Stefan Peter-Contesse to simplify the Home-Certification process.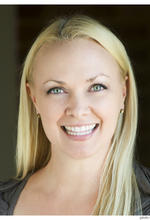 Wendy Monday is a proud Nashville resident for the over 15 years, Wendy Monday is a REALTOR® and Director of Development for PARKS, a division of Bob Parks Realty. Wendy specializes in residential real estate in Davidson and Williamson counties.
Wendy is a member of National Association of REALTORS® and the Greater Nashville Association of REALTORS®, where she was the 2011 chair of the Young Professionals Network and the 2012 chair of the Environmental Committee. She served on the Board of Directors for the US Green Building Council and was Secretary on the Executive Committee.