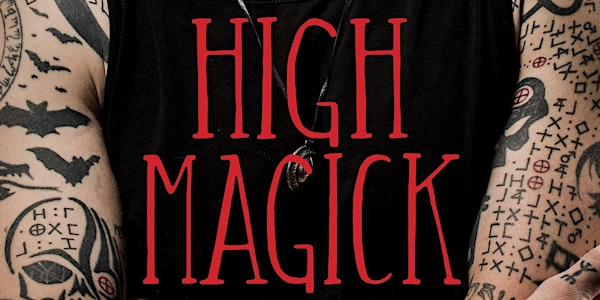 High Magick: Damien Echols & Seane Corn celebrate the launch of Damien's new book
When and where
Location
Deepak HomeBase, on the mezz at ABC Home 38 E 19th st New York, NY 10003
Refund Policy
Refunds up to 1 day before event
Description
Damien Echols & Seane Corn Celebrate the launch of Damien's new book,
HIGH MAGICK: A Guide to the Spiritual Practices That Saved My Life on Death Row
"If you wonder whether or not magick works, just take one look at Damien's path to freedom." —Seane Corn
At age 18, Damien Echols was sentenced to death for a crime he didn't commit. "I spent my years in prison training to be a true magician," he writes. "I used magick—the practice of reshaping reality through our intention and will—to stave off incredible pain, despair, and isolation. But the most amazing feat of all that practice and study was to manifest my freedom." With HIGH MAGICK, this bestselling author shares his first teaching book on the powerful spiritual techniques that helped him survive and transcend his ordeal on death row.
What is High Magick? Most people either think of magic as stage illusions or an occult practice involving dark rituals. "Magick is an incredibly deep, meaningful, spiritual tradition that equals the Eastern practices of Buddhism and Taoism in beauty," says Echols. "It's an ancient discipline that lets you literally change reality by working with the divine energies of creation." Join this extraordinary teacher as he shares key meditations, insights, and step-by-step instruction to awaken the power of magick in your own life.
Some insights Damien & Seane will explore this evening include:
How magickal techniques attune us to our energetic body and protect our energy fields

Meditation practices to help you stay present and manifest your desires

Why the most important tool to accomplish high magick is visualization

Creating thoughtforms—packets of energy stamped with a specific intent—and servitors (objects such as talismans, amulets, or tattoos) that act as outside energy sources

Urban shamanism and communicating with the intelligences of the city
"The point of this book is simple: magick saved my life," says Damien. "Magick was the only thing in prison that gave my life purpose and kept me sane. Magick was the only thing I had to protect myself with. And that's what this book is about—the practices that kept me alive for nearly two decades on death row."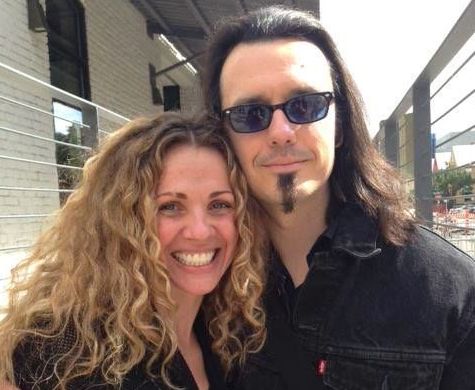 DAMIEN ECHOLS is the author of the New York Times bestseller Life After Death (Plume, 2013), and co-author of Yours for Eternity (Plume, 2013) with his wife, Lorri Davis. The story of his wrongful murder conviction has been the subject of the HBO documentary Paradise Lost and West of Memphis, a documentary produced by Peter Jackson and Fran Walsh. He and Lorri live in Harlem. For more, visit damienechols.com.
SEANE CORN is an internationally celebrated yoga teacher known for her impassioned activism & for bringing awareness to global humanitarian issues. In 2005, she was named "National Yoga Ambassador" for YouthAIDS, and in 2013 was given the "Global Green International Environmental Leadership Award." Since 2007, she has been training leaders of activism through her co-founded organization, Off the Mat, Into the World. Seane has spent time in the US, India, Cambodia, Haiti and Africa working with communities in need - teaching yoga, providing support for child labor and educating people about HIV/AIDS prevention. Seane is also co-founder of the Seva Challenge Humanitarian Tours, which have raised roughly $4.5 million since 2007, getting the yoga community involved in fund and awareness raising efforts across the globe. www.seanecorn.com