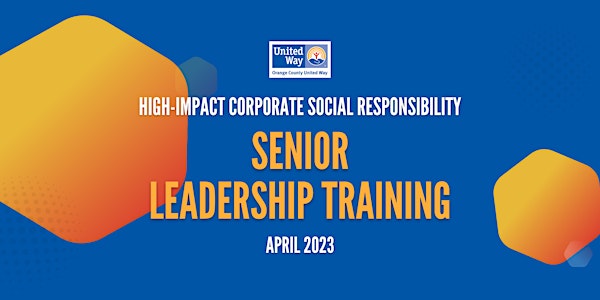 High-Impact Corporate Social Responsibility: Senior Leadership Training
Learn how to implement high-impact CSR strategies & tactics to direct purpose, connection, and action to accelerate business potential.
When and where
Location
Orange County United Way 18012 Mitchell South Irvine, CA 92614
Refund Policy
Contact the organizer to request a refund.
Eventbrite's fee is nonrefundable.
About this event
7 days 4 hours

Mobile eTicket
Boost performance and thrive in today's purpose-driven economy. Nowadays, people are searching for something beyond themselves. As a result, employees are looking for jobs that provide purpose, and consumers shop brands that care about social, environmental, and cultural issues.
Effective Corporate Social Responsibility (CSR) is now a business imperative. It informs the way we will do business – today and in the years to come.
Orange County United Way is proud to offer for-profit companies this exclusive 2-half-day CSR training with world class experts to help your business remain competitive while inspiring positive change.
DID YOU KNOW?
The percentage of shoppers who consider a product's environmental impact doubled over the last decade, from under 25% to over 50%
Lack of purpose has climbed to the number one spot as the main reason why people quit their jobs
Over two-thirds of global institutional investors apply CSR criteria in their investment decisions
In this course, you will learn how to implement high-impact CSR strategies and tactics that will direct purpose, connection, and action to accelerate business potential.
Discover today's CSR trends and why they matter
Learn how to build a highly effective CSR strategy
Enrich your leadership approach to social impact
Dates & Time
With both lecture and peer discussion components, the course will be held in person over two sessions:
April 14, 2023 - 8:00 a.m. to 12:00 p.m.
April 21, 2023 - 8:00 a.m. to 12:00 p.m.
*Light breakfast provided at 7:30 a.m.
Space is limited to 16 participants. Don't hesitate to reserve your spot today!
Prior to the start of the seminar, registrants will receive a participant packet, which includes resources to help maximize the value you will get out of the course.
Our Distinguished CSR Speakers
Our distinguished speakers include prominent figures who have successfully developed and implemented CSR efforts at their companies. They will share their CSR journey and offer advice based on personal challenges and achievements.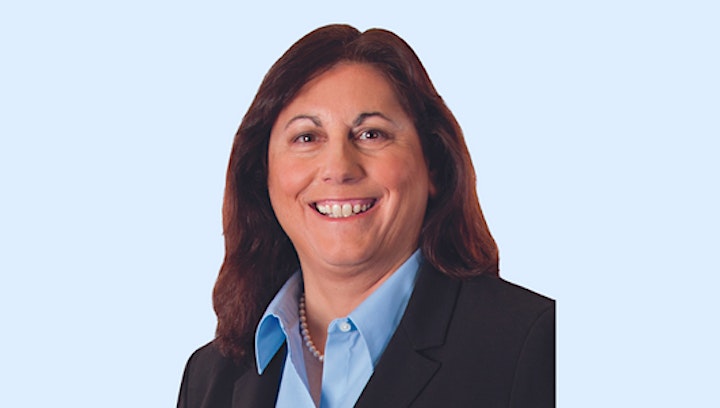 Rose Rogers, Chief People Officer, Romeo Power
Rose Rogers serves as Romeo Power's Chief People Officer. Ms. Rogers brings over 30 years of diverse human resources experience to the senior leadership team, with proven expertise in steering organizations through both periods of accelerated growth as well as business transformations, global manufacturing, union and non-unionized operations, and aligning a Company's human resources strategy with its business strategy.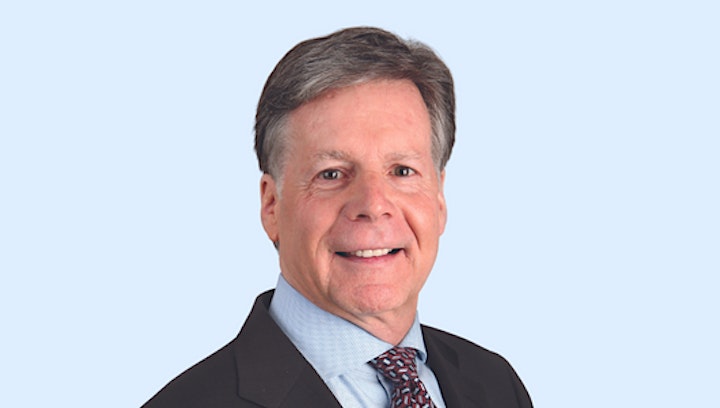 Michael A. Johnson, Senior Vice President, Member Services, Auto Club of Southern California
Mike Johnson began his career with the Automobile Club of Southern California in 2001 as the Vice President of Marketing. He subsequently assumed responsibility for Product Management in 2003 and was promoted to Senior Vice President Member Services in 2005. As the Senior Vice President of Member Services he is responsible for Branch Offices, Call Center Operations, and Roadside Services. He also has responsibility for the Automotive Services and Travel business lines.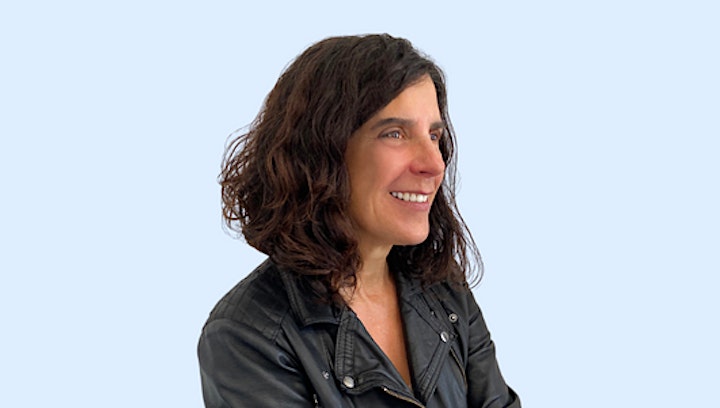 Bea Boccalandro – Facilitator
Bea Boccalandro is the author of Do Good At Work: How Simple Acts of Social Purpose Drive Success and Wellbeing, which was selected by three-time New York Times bestselling author and Wharton professor Adam Grant as one of his 30 book recommendations.
Bea also founded and runs VeraWorks, a global firm that advises companies on their social purpose efforts, and teaches corporate social purpose at Georgetown University and the University of Nevada, Las Vegas.
Bea's clients include Aetna, Allstate, Bank of America, Caesars Entertainment, Disney, Eventbrite, FedEx, HP, John Hancock, IBM, Levi's, PwC, TOMS Shoes, and Toyota.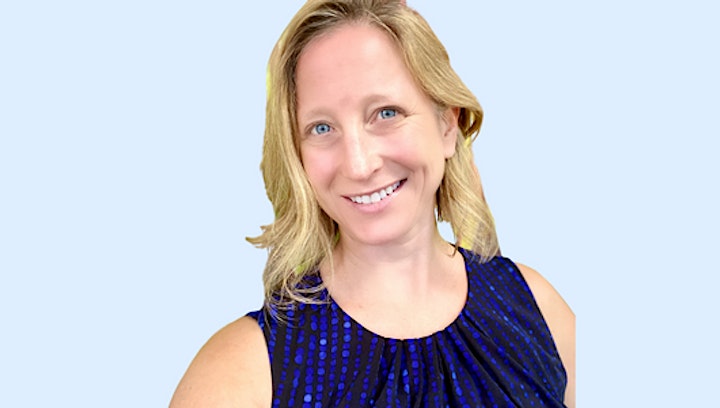 Livi Kerszenbaum
Livi is the Senior Director, Corporate Social Responsibility at Orange County United Way. She is committed to developing thoughtful solutions that transform resources, manpower and passion into long-term business value and sustainable social impact.
Having worked in both the profit and nonprofit arenas, she brings a unique lens to the nexus of business, purpose and people.
Her enthusiasm for being a change-maker stems from her previous work as a Washington D.C. Lobbyist for clean, green renewable energy technologies, a Business Development Officer in aerospace manufacturing and her adventures across the globe, where a great appreciation for kindness blossomed.
Livi received an MBA from UC Irvine with a specialty in consumer behavior and marketing management, an International Business certificate from Maastricht University in the Netherlands, and a BA from UC San Diego where she completed a year abroad at Melbourne University in Australia.
See what our past participant had to say:
"I highly recommend this course to anyone in a leadership position that wants to learn how to build a truly impactful CSR program. This goes way beyond just giving back to the community; it is about how to unify your team around causes that give them purpose and fulfillment in their lives to create sustained action that will benefit society. Whether your organization already has a mature CSR program or if you are just looking to get started, this course will provide important concepts around how to get the most out of the time you and your team dedicate to giving back. It will also teach you about how important socially conscious behavior is to the success and performance of your business, as well as the benefits to each of us as individuals in the health and prosperity of our own lives."
–Sam Quigley, Managing Director, Marsh McLennan Agency
If you have any questions about this CSR training, please contact Livi Kerszenbaum via LiviK@UnitedWayOC.org or 949.263.6167.