High Holidays 5779: Yom Kippur Day

Wednesday, September 19, 2018 from 10:00 AM to 7:45 PM (PDT)
Event Details
High Holidays 5779
Join Urban Adamah and Torah of Awakening as we journey together into the new year. Our Rosh Hashanah and Yom Kippur services include chanting, meditation, dancing, and more! Led by Reb Brian Yosef Schachter-Brooks, Shaykh Issa Baba, and the sacred music ensemble BRIAH featuring Jeannette Ferber, Josh Miele, Yari Mander, Craig Miller, Peter Allen, Kohenet Yael Illah Schonzeit and Jason Ditzian.
Special offerings will also be given by Rabbi Diane Elliot, Professor Danny Matt, Jen Miriam, Miriam Peretz, Estelle Frankel, and others.
Sign up here to volunteer at High Holidays - help us make it sweet!
---
Schedule and Programming
Registration will open 45 minutes prior to the start of all services.
Rosh Hashanah & Tashlich: September 9-10
Rosh Hashanah Evening from 6:30 - 9:00 pm, Apples and Honey 9:00 - 9:30 pm on Sunday, September 9th. 
Rosh Hashanah Day from 10:00 am - 1:30 pm on Monday, September 10th. Bring your own lunch and picnic with us following the service! Wine, challah, grape juice, apples and honey provided.
Tashlich at 2:30 pm on Monday, September 10th. Meet at the corner of 6th Street and Codornices Path. Just steps away from Urban Adamah.
Second Day Rosh Hashanah: September 11
Second Day Rosh Hashanah from 10:00 am - 1:00 pm on Tuesday, September 11th. Bring bag lunch to community picnic to follow. Wine, grape juice, challah, apples and honey provided.
Yom Kippur & Break-Fast: September 18-19
Yom Kippur Evening / Kol Nidrei from 6:30-9:00 pm on Tuesday, September 18th
Yom Kippur Day on Wednesday September, 19th: Morning Service from 10:00-2:00 pm, Afternoon Workshops from 2:30 - 3:45 including yoga, zikr, and circle dancing with Shaykh Issa Baba and Miriam Peretz, Yizkor from 4:30-5:45 pm and N'eilah from 6:15 - 7:45 pm. Community Potluck Break-Fast to follow.
Children at Services
We welcome children to attend services with their parents; children ages 2 and up may purchase tickets at a discounted rate of $18. While we will not be providing childcare, the yurt will be available as a quiet space with some crafts and activities and the farm will be accessible for exploring, as long as children are supervised by an adult or parent-designated babysitter. Babysitters do not need to buy a ticket. Parents are responsible for their children.
The Rosh Hashanah Evening service will include a Special Children's Service with Jen Miriam - Music, Puppets, and Deep Torah from Miriam's Well! from 6:30 - 7:30 pm in the yurt. Additionally, we will be hosting a campfire for children of all ages after the puppet show. Parent or babysitters must be present to supervise them.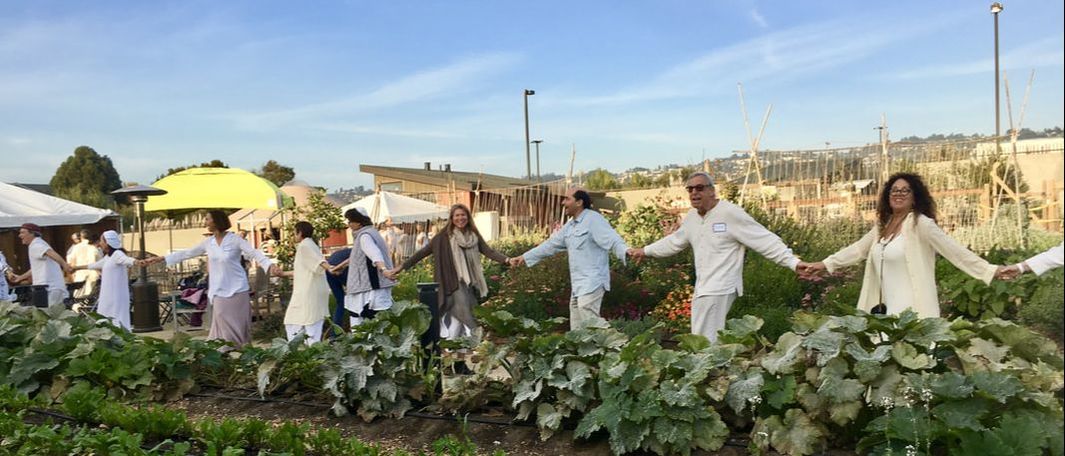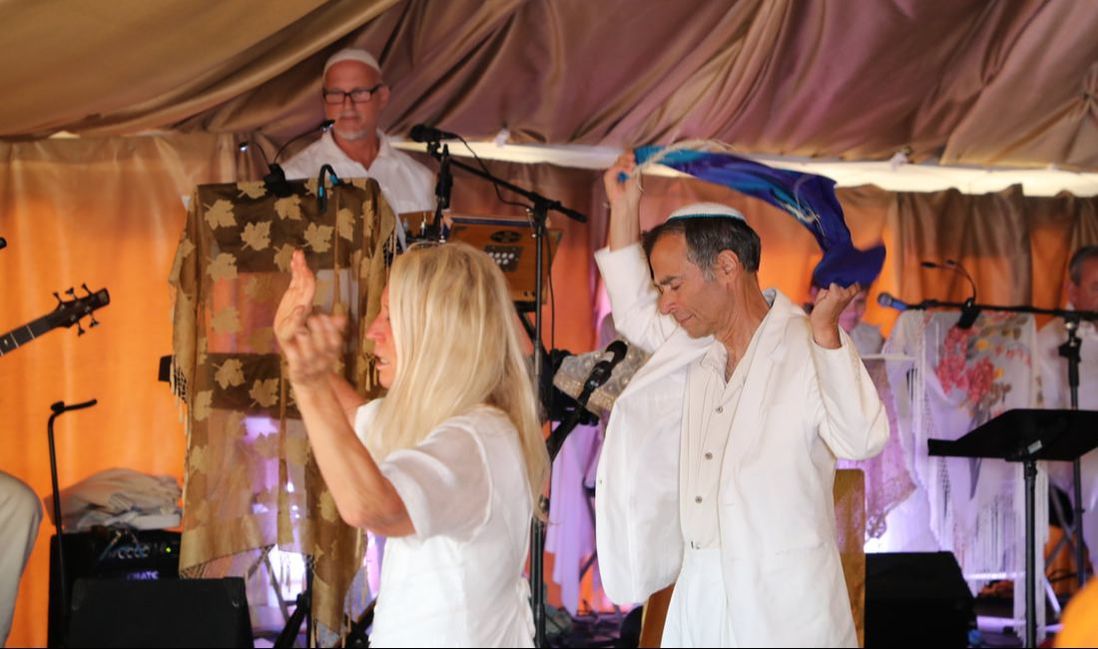 ---
Pre-Sale Tickets: On Sale June 22 - July 16
From June 22 through July 16th, pre-sale tickets will be available for each day of services (Erev Rosh Hashanah, Rosh Hashanah Day, Second Day Rosh Hashanah, Erev Yom Kippur, and Yom Kippur Day). Pre-sale tickets are on a sliding scale $75 - $360 for each service. You must purchase a ticket in order to reserve a seat and each ticket will admit 1 person to each service. The first 60 registrants for each service will be guaranteed seating in the Main Tent (additional covered seating will be available). Tickets for children 12 and under are $18.
This pre-sale ensures our costs are covered and supports our ability to offer lower sliding scale tickets later to make our services more accessible. We encourage those who are able to buy tickets during the pre-sale.
Regular Tickets: On Sale July 16 until sold out
After the pre-sale period, tickets will be sold individually for each day of services (Erev Rosh Hashanah, Rosh Hashanah Day, Second Day Rosh Hashanah, Erev Yom Kippur, & Yom Kippur Day). Tickets will be on a sliding scale of $36 - $180 for each service. The sliding scale enables us to offer more accessible prices. Please note there are five tiers of giving, we appreciate you generosity. All tickets are tax deductible. You must purchase a ticket in order to reserve a seat and each ticket will admit 1 person to each service. Tickets for children 2 years old and up must purchase tickets for $18. Our services will sell out, please buy tickets early. Covered seating is limited and available on a first-come, first serve basis. We encourage you to arrive early.
Refund Policy: Tickets prices will be refunded by the organizer if the event is canceled for any reason.
Accessibility
All services will be wheelchair accessible. Those who require it are welcome to bring their own chairs. If you have further questions about accessibility at Urban Adamah please visit our accessibility page for more information.
Parking: Urban Adamah has a small parking lot. Spaces will be reserved for seniors and those with Disabled Placards or License Plates. All other guests should park on the street in the 1-3 block radius around the farm and allow time to find parking.
---
  Torah of Awakening: The Jewish Path of Presence
Reb Brian Yosef, and his band BRIAH, have been creating transformational musical services for the past two decades. Reb Brian Yosef also leads weekly gatherings on awakening through Integral Jewish Meditation that are livestreamed for Torah of Awakening members. Join Torah of Awakening first month free, or sign up for free guided meditations and updates at 

www.TorahOfAwakening.com

.
"Spiritual awakening is the realization that you are far more than your thoughts and feelings. Beneath your personality, there's a radiant field of awareness, free from negativity and connected to the aliveness of the present moment. Integral Jewish Meditation brings to life your potential for awakening in a direct and experiential way, freeing you from stress and opening you to joy, wellness and peace."
- Reb Brian Yosef
When & Where

Urban Adamah
1151 6th Street
Berkeley, CA 94710


Wednesday, September 19, 2018 from 10:00 AM to 7:45 PM (PDT)
Add to my calendar
Organizer
Urban Adamah is an educational farm and community center that uses the tools of Jewish Tradition, Mindfulness, Sustainable Agriculture and Social Action to build a more loving, just and sustainable world