Description
Each of us longs to return to our Creator. The sound of the shofar reawakens that desire within us, kindling our hearts toward Him.
"Cause the trumpet to sound ... and each of you shall return." - Leviticus 25: 9-10
Join Beth Messiah Congregation and special guest Rabbi Stuart Dauermann for a high holy day season filled with singing, laughing, and teshuvah (returning).
Beth Messiah's Days of Awe services will include a fusion of contemporary and liturgical worship, as well as uplifting commentaries and transformative teaching that will leave you feeling refreshed and renewed, ready for a sweet new year.
---
Service Details:
Erev Rosh Hashanah Service
This brief but inspiring evening service will set a tone of spiritual renewal for the high holy day season. (Note: shofar not blown at evening service.)
Sunday, September 9 at 7:00pm
Derwood Alliance Church
16501 Redland Road, Rockville, MD 20855
Rosh Hashanah Morning Services
BMC is not offering Rosh Hashanah morning services this year. Make sure to hear the shofar by attending one of many Rosh Hashanah service offerings in the local Jewish community.
Shabbat Shuvah Morning Services
Saturday, September 15 at 10:30am
Northgate Community Church
20300 Pleasant Ridge Dr., Montgomery Village, MD 20886
Kol Nidre (Erev Yom Kippur)
The Yom Kippur evening service marks the beginning of our fast with prayers for forgiveness and restoration. Wear white in honor of the holiday!
Tuesday, September 18 at 7:00pm
Derwood Alliance Church
16501 Redland Road, Rockville, MD 20855


Yom Kippur Morning Services
BMC is not offering Yom Kippur morning services this year.
Yom Kippur Neilah (Closing) Service (meal to follow)
End Yom Kippur on a note of rejoicing...break your fast with BMC friends! Please bring a kosher dish to share.
Wednesday, September 19 at 6:30pm
Derwood Alliance Church
16501 Redland Road, Rockville, MD 20855
---
Joining us for the high holy days: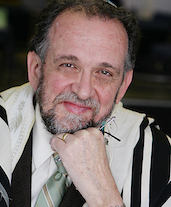 Rabbi Stuart Dauermann, (PhD, Intercultural Studies) has spent his adult life founding new creative initiatives to close the gap between Jews, Christians, and the More Jewish Jesus. He served for 20 years as Rabbi of Ahavat Zion Messianic Synagogue (Beverly Hills), where he is Rabbi Emeritus, and is known as the Father of Messianic Jewish Music. He is also founder of Hashivenu, a Messianic Jewish think tank, and co-Founder of Messianic Jewish Theological Institute. As Director of Interfaithfulness, he is currently engaged in developing and implementing a new kind of havurah for Jews and Intermarrieds who are interested in the More Jewish Jesus.
Dr. Dauermann's most recent book, Converging Destinies: Jews, Christians and the Mission of God explores how Christians and Jews have been habituated to think of each other, and suggests a new paradigm to inform their transformational mutual engagement in creating a better world.

He lives in Southern California, with his wife Naomi. They have three grown children.
Cover art above:"Star of David" by Knokton (flic.kr/p/8ENJ4i), licensed under CC BY 2.0