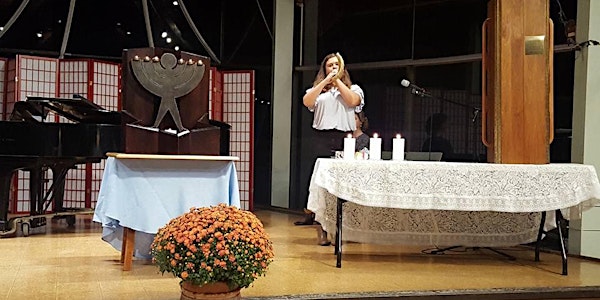 High Holiday Services 2022
Virtual High Holiday Services 2022
About this event
The Congregation for Humanistic Judaism of Fairfield County, CT (CHJ), welcomes you to our virtual 2022 High Holiday services, which will be live streamed on YouTube.
Join us for inspiring music, poetry, and Humanistic liturgy. Hear the urgent message of the Shofar and the soulful strains of the Kol Nidre. Reflect on the year that's past and the promise of the year to come. We also invite you to join us for a soothing meditation session on Zoom. Each service will last approximately 90 minutes.
In order to receive important links and reminders, please sign up for each event you wish to attend. Use the drop-down menu to indicate the number of people in your party.
Sunday, September 25, 7:30pm Erev Rosh Hashanah Service
Tuesday, October 4, 7:30pm Erev Yom Kippur Service - Kol Nidre
Wednesday, October 5, 2:30pm Yom Kippur Day Meditation
Wednesday, October 5, 5:00pm Yom Kippur Memorial and Closing Service
These virtual programs are open to the public and free of charge. We appreciate any and all donations to our non-profit organization to help produce these events and make them available to the public.
L'shana Tovah!