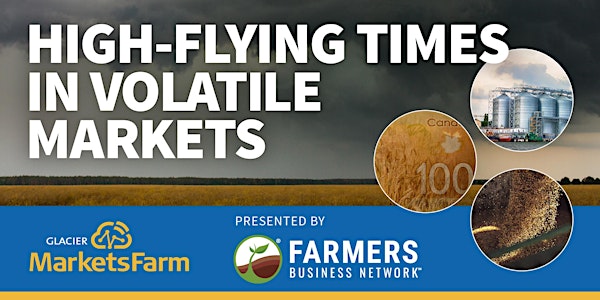 High-Flying Times in Volatile Markets
Presented by Farmers Business Network.
About this event
March 17, 2022 at 10:00 a.m. CST - SK (11:00 a.m. MB)
Markets continue to fly high as we head into the seeding season. Markets are seeing unprecedented volatility with geopolitical concerns in Ukraine and weather in South America moving grain and oilseed markets to record highs. Join MarketsFarm weather and market analysts Bruce Burnett and Mike Jubinville as they discuss the weather, trade and political factors that will determine prices for 2022.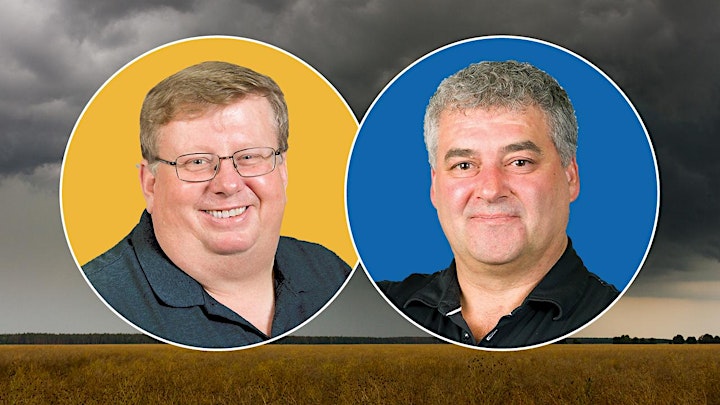 Bruce Burnett | Director of Weather and Markets Information
Bruce Burnett has been living and breathing Western Canadian agriculture for over 30 years. The combination of practical experience gained by growing up on a farm in western Manitoba and years of monitoring global weather and markets for the Canadian Wheat Board gives Bruce a unique perspective on the agricultural markets.
Mike Jubinville | Senior Market Analyst
Mike Jubinville is the senior market analyst with MarketsFarm, a grain market analysis and advisory service of Glacier Farmmedia based out of Winnipeg. Mike formerly headed Pro Farmer Canada. Previous to that he was employed as a cash merchant with what was then United Grain Growers and senior market analyst with Growers Marketing Services of UGG.
LOOKING FOR LAST MINUTE MARKETS ADVICE? MEET WITH MIKE AND BRUCE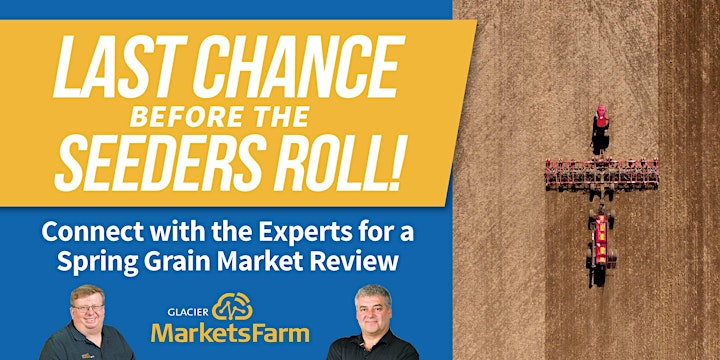 Get the latest information! Join MarketsFarm experts Bruce Burnett and Mike Jubinville as they share the latest on the March 31 USDA acreage data report on spring crops, wheat, canola, durum, pulses and soybeans.
Register to join a small group of grain growers and to have all your last-minute questions answered in this virtual setting. In this facilitated discussion, Mike and Bruce will address potential implications from volatile markets for Canadian farmers.
Registration is $50. Very limited spots available. Meeting information will be shared 24 hours before the event.
Dates available:
April 5, 2022 at 3:00pm CDT (2:00pm CST)
April 6, 2022 at 7:00pm CDT (6:00pm CST)
April 7, 2022 at 3:00pm CDT (2:00pm CST)
Secure your spot today: https://marketsfarm.eventbrite.com