Event Information
Location
High Falls
Full address emailed 24 hours before event.
High Falls, NY 12440
Refund Policy
Refunds up to 1 day before event
Description
Please join us for our Consent & Cuddle Party Workshop at HeartSong Sanctuary!
Have you heard about Cuddle Party and are curious to see what it's like? We are so excited to share this experience with you that we invite you to come for the Welcome Circle for the first hour and then if you decide to leave before the actual cuddling & communication practice begins, we will give you a full refund!
~ This experience can offer a safe, supportive space to explore a wide range of nurturing touch and connection experiences.
~ Bring a higher degree of consciousness to your communication and contact.
~ Gain clarity & confidence around boundary & communication skills.
Cuddlist Professional Cuddler & Cuddle Party Facilitator, Brianna, will lead the first hour of the event with a workshop on what consent and boundaries look like at a Cuddle Party. Once the workshop is over it is now your opportunity to explore and experiment with different types of platonic intimacy and touch. This could look like hugging and it could also be sitting with one another and having a conversation. The possibilities of connection are infinite! Please visit CuddleParty.com for more information.
**Doors open at 1pm with the Welcome Circle and doors closing at 1:30pm. To be able to participate, you must be present for the entire Welcome Circle.**
FAQ
Where is the Cuddle Party?
Located at HeartSong Sanctuary in High Falls, NY. Exact location is emailed 24 hours before event with ticket purchase.
What do I wear?
Think comfy, cozy pajama wear. Sweat pants, work out pants, T-shirt, gym shorts (No short-shorts. They must fall at least to mid-thigh), or your favorite onesie!
Will this event be "gender-balanced?"
I do not gender balance these Cuddle Parties. Our events are for all genders and orientations Queer, Trans, Non-Binary inclusive. Please email me if you have questions.
Are there ID or minimum age requirements to enter the event?
Must be 18 years of age to attend.
What can I bring into the event?
Please bring a reusable water bottle...and open heart! :)
What is the refund policy?
Full refund is granted with at least 24 hours cancellation. Please note - if you attend the Cuddle Party and stay for the Welcome Circle (the first hour of the event) you can decide to leave before the cuddling begins with a full refund.
How can I contact the organizer with any questions?
Cuddle Party Rules:
*Please arrive on time. You must be present for the Welcome Circle to participate in the event.
1 Pajamas stay on the whole time.
2 You don't have to cuddle anyone at a Cuddle Party, EVER.
3 You MUST ask permission and receive a verbal YES before you touch anyone. (Be as specific in your request as possible.)
4 If you are a yes, say YES. If you are a no, say NO.
5 If you are a maybe, say NO,
6 You are encouraged to change your mind.
7 Respect your relationship agreements and communicate with your partner.
8 Get a facilitator if you have a question, concern, or need assistance.
9 Tears and laughter are both welcome.
10 Respect people's privacy when sharing about Cuddle Party.
11 Keep the cuddle space tidy.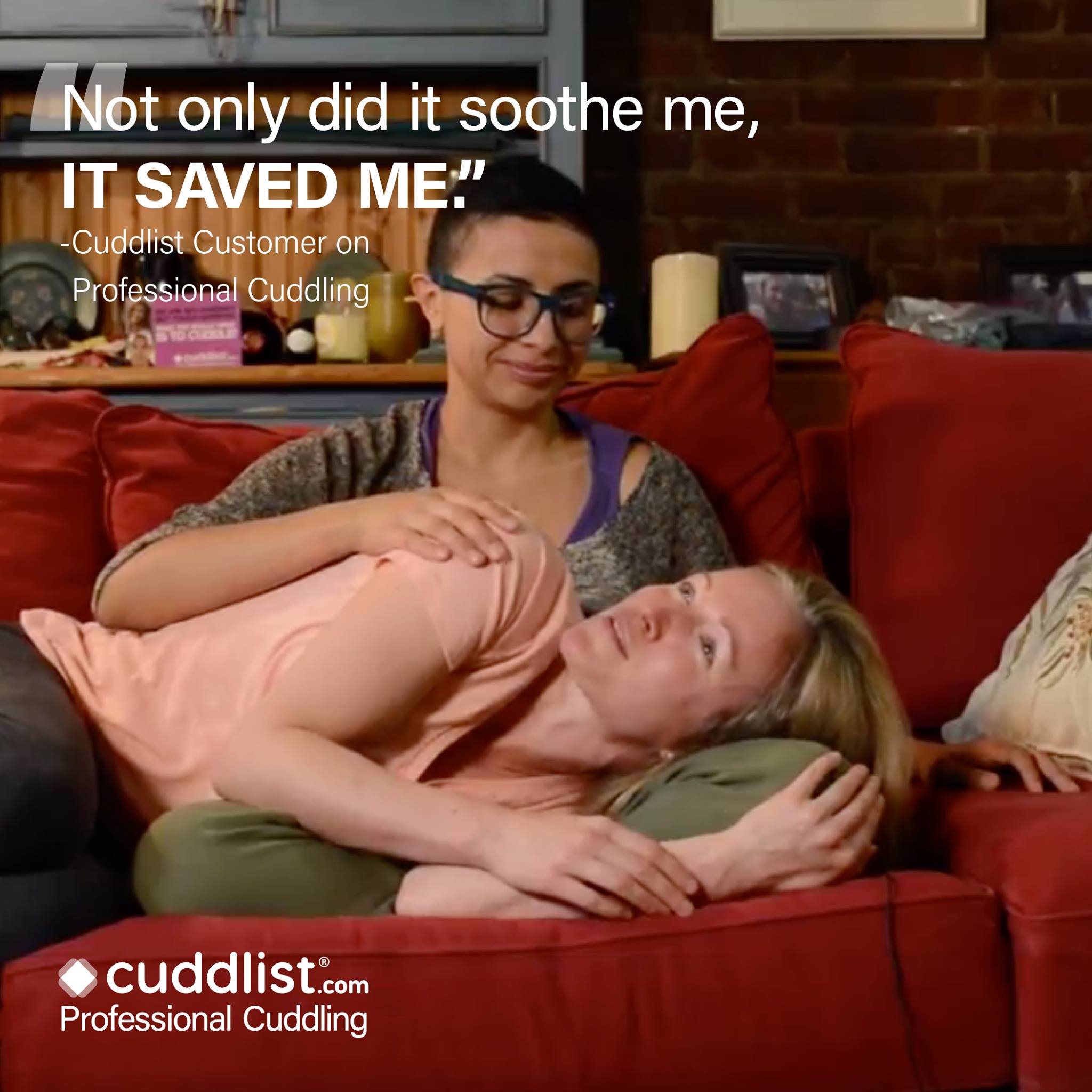 If you are interested in attending and can't due to financial circumstances, please email me cuddlebrianna@gmail.com
Are you interested in becoming a professional cuddler? www.Cuddlist.com
Date and Time
Location
High Falls
Full address emailed 24 hours before event.
High Falls, NY 12440
Refund Policy
Refunds up to 1 day before event