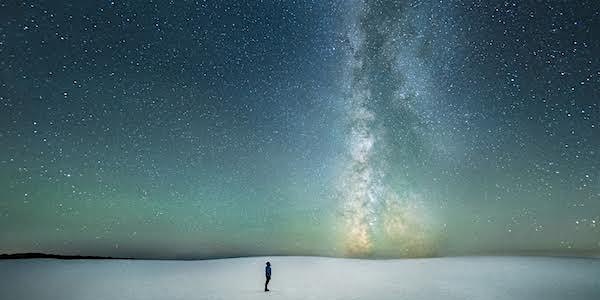 High Desert Speaker Series Bend: Ben Canales- Starry Nights, Should We Care?
When and where
Location
Old Stone Church 157 NW Franklin Ave Bend, OR 97701
Description
In the first installment of ONDA's High Desert Speaker Series in Bend, award-winning photographer and videographer Ben Canales will share his efforts to document a disappearing night sky across the globe, including in Oregon's high desert.
While sharing images and videography from his collection, Ben will discuss what the night sky meant for generations before us and why making sure our children experience true dark nights is key to connecting with our creativity and humanity.
Join us for an evening highlighting the best of your high desert.
The event will take place at Bend's Old Stone Church, 157 NW Franklin Ave in downtown Bend. The event is free and open to the public. Space is limited. Doors will open at 6:30p.m. with the speaker beginning at 7p.m. For more information about other speakers in this series, visit ONDA.org/HighDesertSeries