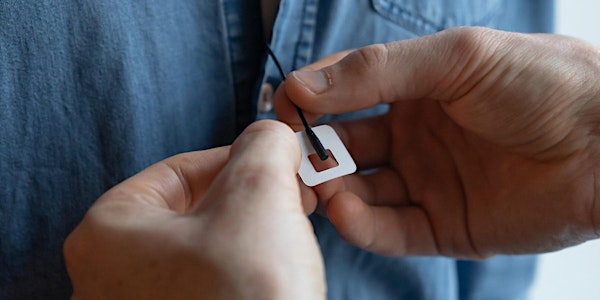 Hiding Lav Mics Interactive Workshop
A free hands-on seminar (RSVP required) demonstrating the process and etiquette of figuring out lavalier concealment solutions.
Date and time
Saturday, November 5, 2022 · 11am - 2pm EDT
Location
IATSE local 479 4220 International Parkway #Suite 100 Atlanta, GA 30354
About this event
Try out your best wiring techniques on live talent in a variety of genre costumes. Topics will include etiquette, body language, and physical arrangement of the lavalier and transmitter with tips and tricks provided by sponsors Bubblebee Industries and Gotham Sound Atlanta. Admission is free and open to all, but RSVP is required.
At the minute, based on CDC recommendations, we will not require proof of vaccines and masks will be strongly recommended, but not required for attendees. Additional precautionary measures may be implemented in accordance with federal, state, and local regulations.

This event is part of the Atlanta Mixer Mixer Weekend. Be sure to check out all the other events and watch the facebook group for details:
Friday
Saturday
11AM-2PM: Bubblebee Industries Lav Wiring Seminar
2PM-12AM: Afternoon Pot Luck/BBQ at Encyclomedia
Sunday
10AM-4PM: Show & Tell Vendor Exhibition at IATSE 479 Offices
5:30- 10PM: Wrap Party at Trew Audio