Description
Our Valentines day shows combine a romantic atmosphere with the perfect aphrodisiac - a night of stellar comedy!
Are you single? WHO CARES! Celebrate Galentines with hilarious internationally renowned headliner Ray Harrington!
Choose between just a show ticket (food and drink still available during show) or a 'Dinner and show' ticket that includes a prefixed 3-course meal.
7pm and 9pm Shows.
Important Information for Dinner and Show:
Purchasers of Dinner and Show must arrive an hour-and-a-half before allotted show time i.e. 5.30pm for the 7pm show, and 7.30pm for the 9pm show. Dinner and show dining is downstairs before the show. Dinner and Show Tickets Limited to 10 per show.
Prefixed 3-Course Meal Options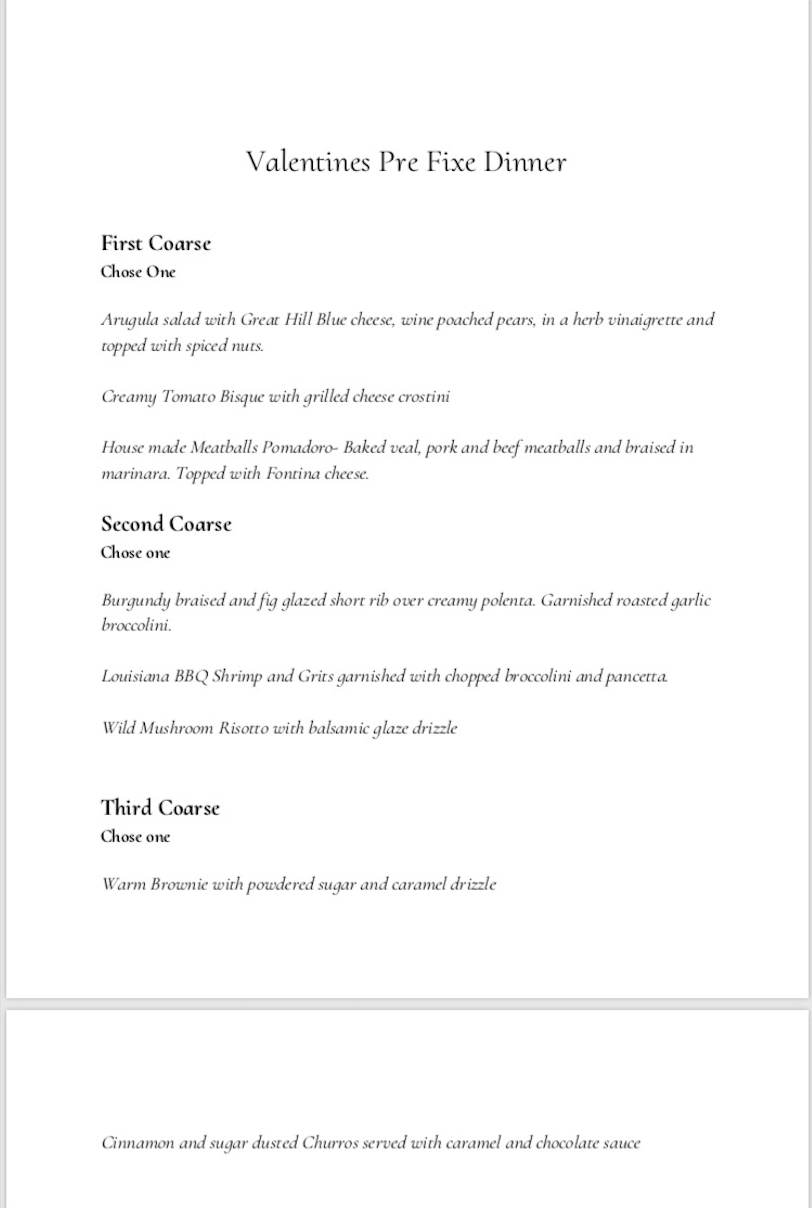 HIDEOUT COMEDY is back at a brand new location right around the corner, the WHITE BULL TAVERN! Located right in the heart of historic downtown Boston, come get a taste of the absolute BEST stand-up comics working today. These comedians are all pros, many having had their comedy featured places like Comedy Central, Funny or Die, Netflix, and more!
Past performers include Gary Gulman, Myq Kaplan, Rich Vos, Corinne Fisher, Alonzo Bodden and Mark Normand.

Valentines day shows are headlined by Ray Harrington of Hulu's Be A Man!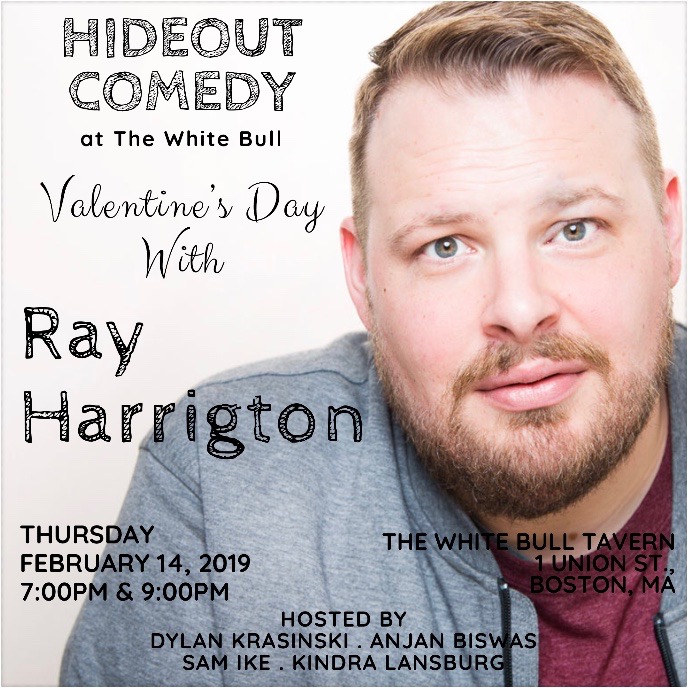 Ray Harrington is an infectiously charming comedian who performs across the globe with hilariously irreverent material and marvelous improvisational riffing that embraces the uncomfortable and the absurd with a smile. His documentary BE A MAN won the LA Comedy Festival and was featured as 'New and Noteworthy' Internationally on iTunes before premiering exclusively on Hulu. His first album from Stand Up! Records, The Worst Is Over, debuted at the top of the comedy charts on Amazon and iTunes. His latest album, Overwhelmed, debuted at Number 1 on Amazon and at the top of the Billboard Comedy Charts.



Shows every Friday (8pm) and Saturday (7:30pm) night!
Special

Brunch Show on February 17th and TWO valentines day shows! (7pm and 9pm)

PARKING VALIDATED at HAYMARKET PARCEL #7 GARAGE

Can't ask for a better way to spend the weekend!

Like us on Facebook!
www.facebook.com/hideoutcomedy/
twitter and IG: @hideoutcomedy