Description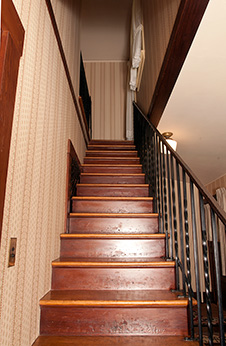 Hidden Treasures and Secret Places of the Old Bixby Ranch - A Curator's Tour "Behind the Velvet Ropes"
Sunday, July 22, 2018
The sprawling ranch house, occupied by the Bixby Family and its descendants for over a century, has been meticulously restored and its treasures carefully preserved. This is a unique opportunity to view the Rancho's hidden treasures, many of which are inaccessible to the public, and learn their stories from the Curatorial Staff. The tour will take you to attics, back bedrooms, barn lofts, a room-size walk-in safe and places not open for public viewing.
Note: The tour will require stair climbing.
$50 per person. Tour size is limited to a maximum of 6.
Date and Time
Location
Rancho Los Alamitos Historic Ranch and Gardens
6400 East Bixby Hill Road
Long Beach, CA 90815
Refund Policy