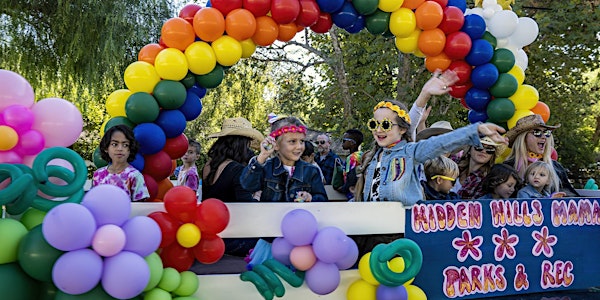 Hidden Hills Fiesta 2022
Fiesta returns to Hidden Hills in 2022 "From Pioneer Days to Modern Ways!"
When and where
Location
Hidden Hills 6165 Spring Valley Rd. Hidden Hills, CA 91302
About this event

PLEASE READ THE FOLLOWING
Admission to Fiesta is FREE. Purchase tickets for select attractions. Tickets may be purchased online via credit card or in-person at City Hall with cash or check only, Monday through Friday from 9:00am to 5:00pm, from September 19th thru October 5th. No service fees charged for tickets purchased at City Hall.
Online ticket orders are limited to 10 tickets per ticket type. This limit does not apply to tickets purchased at City Hall.*
*Exceptions: The Pancake Breakfast is limited to 250 tickets, the Wine Exchange/Gourmet Pizza Station is limited to 250 tickets, and the In N Out Burger Lunch is limited to 600 tickets. These limits are based on space and food availability. A waitlist will be kept at City Hall for events that sell out, call 818-888-9281 to get on the waitlist.
ALL ticket sales will close at 5:00pm on Wednesday, October 5th, NO EXCEPTIONS. All tickets must be picked up at City Hall no later than 5:00pm on Friday, October 7th. No same day tickets will be available for purchase at Fiesta. Proof of purchase will not gain entry to ticketed events, guests must present actual tickets and/or wristbands.
Fiesta is a special tradition for Hidden Hills families; please keep your guests to family only. Tickets may only be purchased by Hidden Hills residents.
With questions, call City Hall at 818-888-9281.
See You There!