Description
Black United Fund (BUF) of MI, Inc. invites you to a Hidden Heroes Pastoral Breakfast, Hosted by Pastor Jim Holley, featuring Tonee Bell, Entreprenuer "The Black Bill Gates of America"
Thursday, November 30, 2017, 9:30a.m. - 11:00a.m.
The Historic Little Rock Missionary Baptist Church located at 9000 Woodward Ave in Detroit, MI.
RSVP by November 24, 2017 via Eventbrite.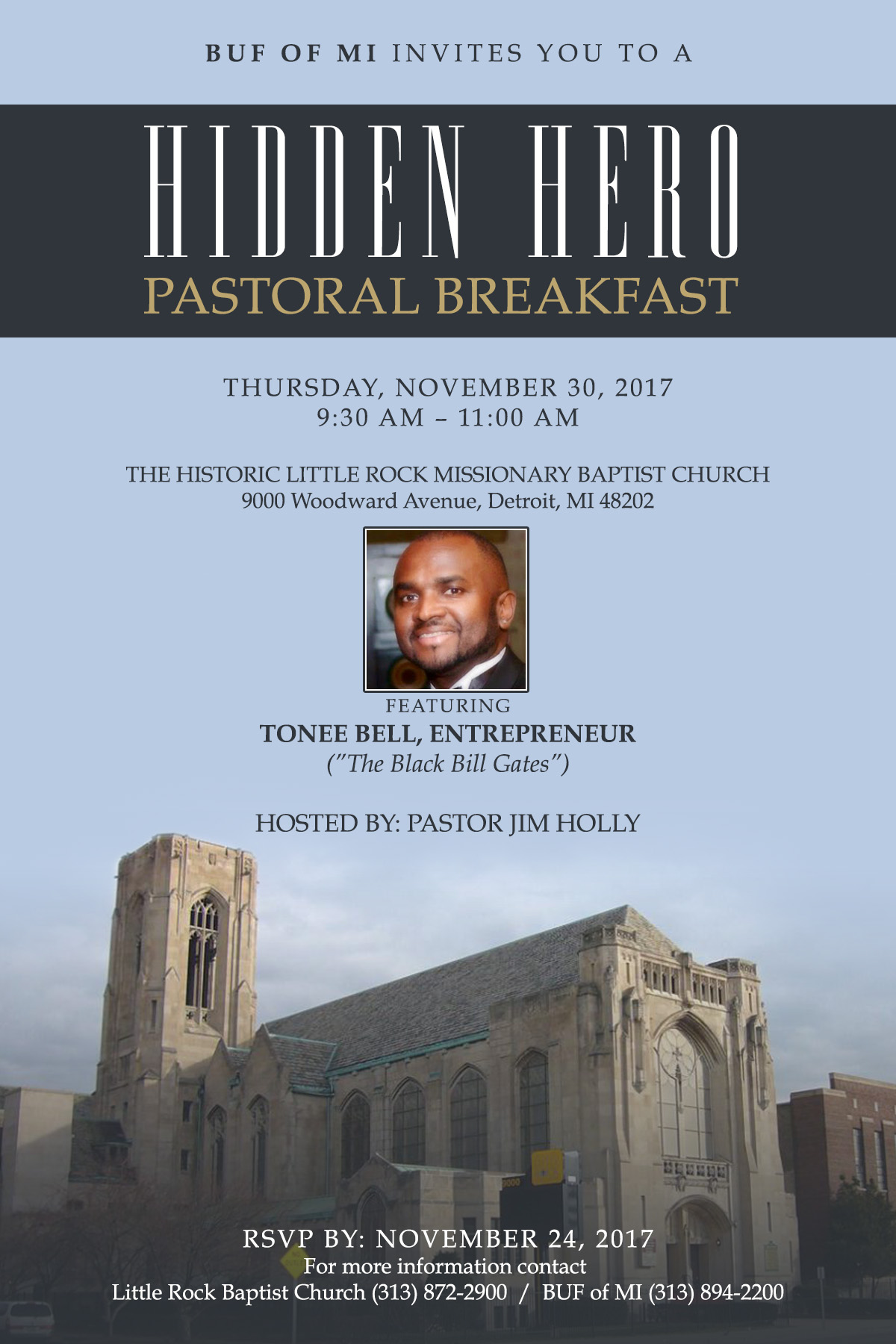 For more information, contact Little Rock Missionary Baptist Church (313) 872-2900 / BUF of MI (313) 894-2200