Hidden Dimension of Collaboration Series - First Workshop (Rescheduled): Harnessing Language to Catalyze Collaboration

Thursday, December 12, 2013 from 5:00 PM to 7:00 PM (PST)

San Francisco, CA
Who's Going
Loading your connections...
Event Details
Have you ever wondered why carefully designed plans, policies, and procedures do not always work? Have you had a feeling that something important is missing in conventional ways of leading organizations, collaborating and working in teams?

When people come together to co-create something new, early on, they become collectively attached to assumptions, ways of doing things and perceived success strategies that might serve them well for awhile, but sooner or later many of those assumptions become outdated, irrelevant or inappropriate.
As outcomes, based on the outdated assumptions, fail to meet expectations, team members tend to fix blame resulting in unproductive conflict. The resulting breakdowns and changes in interactions are painful and can sometimes kill the whole undertaking. However, the change in interactions can also open the space for productive change and innovation.

To effectively address this challenge, team members need to dive into a generative mode of collaboration and co-creation by loosening their attachment to limiting beliefs and assumptions enabling new ways of thinking and acting to emerge organically along the way. Doing so creates a whole new dimension of collaboration!
About the Workshop
During this two hour workshop we will draw from meta-cognitive techniques and participatory processes to increase awareness of our individual and collective assumptions, and allow us to break the downward cycle of poor communication and open ourselves to collaborative communication.
Who Should Attend
This event is great for innovative change makers, open-minded start-up co-founders, participatory process designers, and for everyone else interested in exploring their natural capacity to collaborate and co-create. Individuals and teams are equally encouraged to attend.
About the Series
This series of workshops will offer exercises that facilitate a direct experience of latent abilities we can harness to collaborate and co-create more effectively:
Harnessing Language to Catalyze Collaboration

– meta-cognitive techniques and participatory processes that increase awareness of our individual and collective assumptions, and allow us to break the downward cycle of poor communication and open ourselves to collaborative communication (co-hosted by Fedor Ovchinnikov and Christopher Burley, co-designed with Gregory Reinin)

Evolving from "Me" to "We"

– perceptual and meta-cognitive exercises to

evolve from "Me" driven thinking to co-creative "We" thinking and consciousness to see the situation as it is including each other's uniqueness, rather than applying preconceived judgments and searching for confirming evidence (co-hosted by Fedor Ovchinnikov and Peter Stonefield, co-designed with Gregory Reinin)

Moving Together

– somatic practices to access our natural capacity to act spontaneously and sustain a harmonious relationship with the constantly changing environment (co-hosted by Fedor Ovchinnikov and Nathan Hohmann, co-designed with Gregory Reinin)

Co-Creating with Shared Intention

– perceptual and artistic exercises to challenge conventional ways we deal with our intentions, and to adjust our assumptions about group's purpose as the environment changes (co-hosted by Fedor Ovchinnikov and Laurie Marshall, co-designed with Gregory Reinin and Nathan Hohmann)
This course can facilitate breakthroughs on different levels of understanding, depending on the commitment and previous experience of each participant. All workshops are designed to deliver value for participants who only attend one workshop, but if you want to take advantage of the synergy; it is highly recommended to attend the entire series.
About Your Hosts
Fedor Ovchinnikov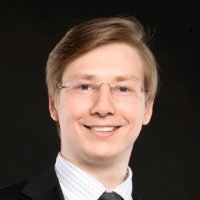 Fedor is a participatory leadership practitioner with background in intercultural communication. Through his organization – the Center for Intercultural Communication – he educated 200+ executives, entrepreneurs, and business professionals in cultural intelligence. Fedor currently works on several projects in the field of leadership development and social innovation serving a diverse set of communities ranging from social entrepreneurs in West Africa, to China experts in Russia, to homeless people in the San Francisco Bay Area, to entrepreneurship scholars around the globe.
Fedor has a Bachelor's and a Master's degree in Asian and African Studies, both with honors, from Lomonosov Moscow State University where he studied resilience of complex socioeconomic systems of Asian and African countries. He has also studied team dynamics at the Stanford Graduate School of Business and social innovation through courses and workshops offered by the Presencing Institute, the Society for Organizational Learning, the Art of Hosting Fellowship and other communities of practice.
Christopher Burley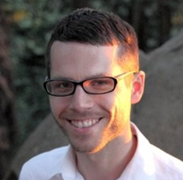 Chris is a serial social entrepreneur especially adept at building groundbreaking organizations around shared values and bold visions. Having fulfilled diverse leadership roles in organizations such as CouchSurfing International, UCSF School of Medicine, and MyFarm his experiences in strategic planning, operations, human resources and marketing have been both broad and deep. As Co-Founder and Co-Director of Hayes Valley Farm in San Francisco, he thrived on working with people to develop regenerative relationships with the planet and each other. Chris earned a B.S. in Computer Science from Michigan State University and an M.A. in Management from the School for International Training. He is also a certified Permaculture Designer, an integrative design science, creating systems that provide for Human needs and the Earth's needs through mutually beneficial relationships.
Gregory Reinin (design contributions)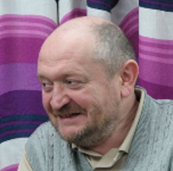 Gregory is a Russian thought leader in Transpersonal Psychology, an author of nine capacity building programs, and one of the "founding fathers" of Socionics. Gregory is known for his research and hands-on teachings on creativity, intuition, learning capacity, agility, awareness, and authentic leadership. He is the founder of Gregory Reinin Sudio – an international community of personal development practitioners with branches in Russia, Ukraine, Belarus, and Israel.
Refund Policy:  If you cannot attend, please email us at least 1 day before the scheduled class. No refunds will be given if we have less than a 24 hour notice.
Have questions about Hidden Dimension of Collaboration Series - First Workshop (Rescheduled): Harnessing Language to Catalyze Collaboration?
Contact Impact Hub Workbench
Attendee List
Sort by:
Date
When & Where


Impact Hub San Francisco
901 Mission St


San Francisco

,

CA

94103


Thursday, December 12, 2013 from 5:00 PM to 7:00 PM (PST)
Add to my calendar