Description
Hidden Depths | How to Turn Your Side Hustle Into a Full-time Business
Do you wish you could turn your side hustle into your full-time gig? Do you wonder how much money you can optimally make on your part-time labor of love? This workshop will help you figure out what it takes to make that happen! Business expert Kathy Hanson has worked with hundreds of entrepreneurs around the country to help them build businesses that are profitable and efficient. Learn how you can spend your time, energy and money to become a profitable maker full-time. This workshop will also help those who simply want to make more money in their part-time creative business, even if they're not ready -- or don't want to -- take it full-time. This is an interactive workshop with plenty of time for Q & A. There is also an opportunity to ask Kathy confidential and totally anonymous questions at the end of this workshop.
During this session you'll learn:
The best way to make the highest profits in your business. Learn a customized strategy for your product or service.
How to determine the maximum profit you can make per show, per month, per season, per year. Learn custom calculations for your product or service.
How to not be afraid of math! Kathy knows how scary and overwhelming calculating your "worth" can be, so she makes these exercises fun and completely doable!
How to accurately determine how much time, energy and money your side hustle actually takes right now.
How to accurately determine how much time, energy and money it will take to go full-time. This exercise is more than a math equation!
Target audience:
Makers, artists, and small business owners, especially those who are contemplating scaling up their business from part-time to full-time.
Level:
All levels welcome.
Schedule:
6:00 PM - Doors open, registration & social time, light snacks available
6:45 PM - Presentation begins
7:30 PM - Q & A
8:15 PM - Social time
9:00 PM - event concludes
Tickets
Tickets for this session are $49. Light snacks are provided. A cash bar will be available.
Presenter - Kathy Hanson, MBA - Founder of Backpocket Strategy
Kathy is a business strategist, dynamic speaker and fierce advocate for busy professionals, with a passion for helping entrepreneurs. Her high energy personality and honest perspectives make her a sought after speaker and advisor all over the country as she talks candidly about the real and difficult issues people face in this 24/7 work environment. Kathy gives tangible, actionable and practical advice that encourages people to take responsibility for how they spend their most limited resources - time, energy and money.
Clients and audiences become empowered and energized by Kathy's conviction, insight and enthusiasm. Learn how you too can walk away with her strategy and optimism #inyourbackpocket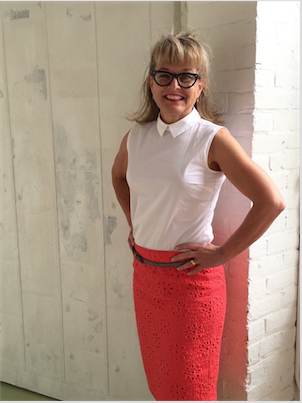 Hidden Depths
Hidden depths is a series of seminars, workshops and conversations designed to broaden the knowledge and skills base of artists and small business owners in the Minneapolis Craft Market Community.