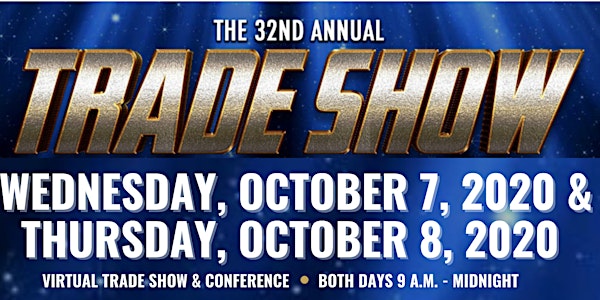 HIA-LI's 32nd Annual Trade Show & Conference
HIA-LI's 32nd Annual HIA-LI Trade Show & Conference
About this event
On Wednesday, October 7, 2020, and Thursday, October 8, 2020 the HIA-LI is hosting its 32nd Annual HIA-LI Trade Show & Conference.
Every industry on Long Island will be represented including Energy/Environmental, Technology, Manufacturing, Finance, Hospitality, Health Care, Media/Advertising, Education, Government & Workforce Development. 
Contact aforgione@hia-li.org to learn more about Sponsorship & Exhibiting to brand your company!
HIGHLIGHTS OF A VIRTUAL TRADE SHOW INCLUDE:
FREE to attend means enhanced ROI
Two days for more exposure from 9:00 A.M. to Midnight each day
A virtual experience from your home or office
Connect with other business professionals in a virtual exhibit hall
Virtual educational seminars
Executive Programming that kickstarts each day to gain more attendance to the site
Virtual networking
Ability to make video conference appointments on the spot in just a few clicks
Ability to "customize" your booth
Get the list of all who click on your booth so you can follow up on their interest