Event Information
Refund Policy
Contact the organizer to request a refund.
Eventbrite's fee is nonrefundable.
Join us and invite friends and family for a vibrant pre-release party for the Hi on Art movie, an online celebration of art and music !
About this Event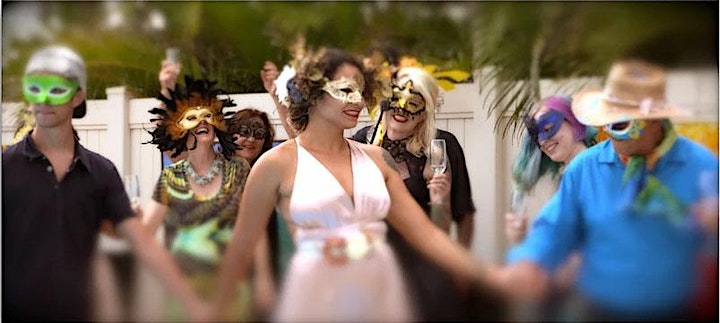 In celebration of the release of this new movie, we are creating an amazing online premiere party! It will feature artists sharing behind-the-scenes stories, live music performances, and Q&A panels with the cast of the movie. Each ticket includes a Zoom pass, and you can log in individually or gather with friends and family (of course paying attention to your local guidelines) to enjoy this party and the movie together in a group! Furthermore, we encourage you to order a VIP package which includes a carefully curated box of Hawaiian treats and snacks. This is designed to heighten your experience and make the party and the movie come to life for all your senses!
Our curated VIP Box will include the following items or similar - we are still adjusting a couple of items but our goal is to pack it with special Hawaii items by local vendors:
Hawaiian Mamaki Tea, Ulu or Taro Chips, Handmade Pikake Soap by Wehiwa, Hawaiian Cookies or chocolates, and assorted art cards from the artists in the movie
It supports the movie and helps our local small Hawaii businesses too!
No matter which level of ticket you purchase, you will be among the first to see the movie and you will enjoy the exclusive party content and behind the scenes fun! Dress up (at least from the waist up) in fun party clothes (Hawaiian shirts and bright floral prints are encouraged ), get a beverage of your choice, your favorite snacks, and come Zoom to Hawaii with us! The movie will not be screened during the party (in order to retain its best resolution), but you will have a flexible window to watch the movie on Vimeo, which will retain the high resolution needed to view the film in its truest quality. You will receive a pre-sale pass for the movie on Vimeo 3 days before the official release!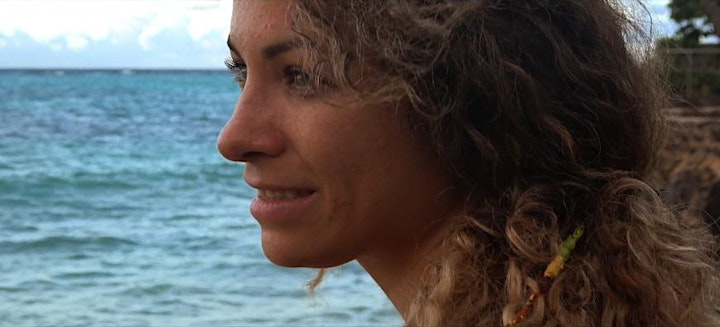 ABOUT THE MOVIE
We all want to step into the shoes of someone else and forget ourselves for a while. This richly visual movie will take your mind to a place of beauty: the art community of Hawaii, through the eyes of a gorgeous young emerging woman artist, Jae. Accompany her as if you are a trusted confidant. Witness a series of meaningful candid conversations about life and art as if you were the fly on the wall. This is a sensitive independent art film that covers topics that would never make it to a mainstream film. A film like this is not common. It is a memorable experience to watch a film that is a work of art itself. It is good for the soul, for growing compassion and understanding. Watch as seasoned artists share the wisdom of experience. Allow your eyes to enjoy the intoxicating visuals, and you will find yourself transported by this film. Learn to value art in new ways by sharing the point of view of mentor artists like Ruben Aira, Chas Beasley, Bill Braden, Patrick Ching, Patrice Federspiel , Eva Makk, Estria Miyashiro, Tim Nguyen, and more. Pour yourself a glass of wine or enjoy a cup of tea as you watch this tranquil world unfold in front of you.
Date and Time
Location
Refund Policy
Contact the organizer to request a refund.
Eventbrite's fee is nonrefundable.