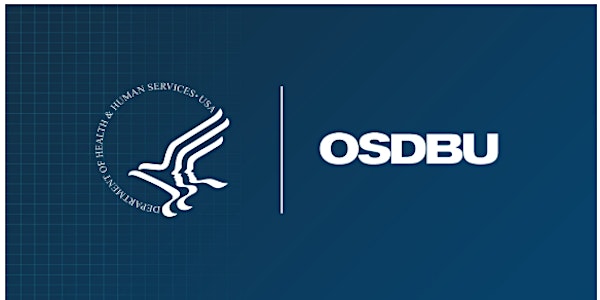 HHS OSDBU Office Hours for EDWOSB & WOSB
The HHS Office of Small And Disadvantaged Business Utilization(OSDBU) is hosting an "Office Hours" initiative for small businesses.
About this event
Do you have questions regarding the HHS small business programs? The HHS OSDBU Director will be holding "Office Hours" to address the questions, comments and concerns of small businesses looking to do business with HHS. This is a question and answer session only. THIS IS NOT A CAPABILITY BRIEFING!
Interested? Please take the following steps:
1. Register for the preferred session*
2. Create a profile and upload your company's capability statement in the HHS OSDBU's website located at https://osdbu.hhs.gov immediately following your registration. Registration officially opens on Monday, June 13, 2022 at 7:00am and closes on Thursday, July 7, 2022 at 7:00am.
3. After registration closing, all registrants will be vetted to ensure that their small business profiles are up to date. A link for the meeting will be sent to participants who have created a profile and uploaded a capability statement. If you fail to update your profile and your capability statement is missing after registration closes, your appointment will be cancelled.
Please contact the OSDBU Customer Care Center at sbmail@hhs.gov should you have questions regarding the "Office Hours" sessions.
*One registration per company