Description
Hueytown High School
Alumni Cruise!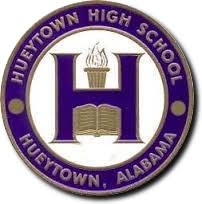 Celebrate years of life beyond High School while cruising to the Bahamas during Memorial Day Weekend. This reunion is Family Friendly! All are welcome! Please note if you do not book this group you will not be included in the group amenities. The itinerary will be emailed after final payment date.
Date - Location - Arrive - Depart
Thu05/24/18 - Port Canaveral, Florida - --- - 4:00 PM
Fri05/25/18 - Nassau, Bahamas - 12:00 PM - 8:00 PM
Sat05/26/18 - At Sea
Sun05/27/18 - Port Canaveral, Florida - 8:00 AM - ---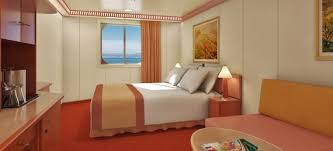 Cabin Options -- Interior 4B -- Ocean View 6B -- Balcony 8B
Double Occupancy -- $453.00p/p -- $523.00p/p -- $583.00p/p
Triple Occupancy -- $480.00p/p -- $460.00p/p -- $500.00p/p
Quad Occupancy -- $393.00p/p -- $428.00p/p -- $458.00p/p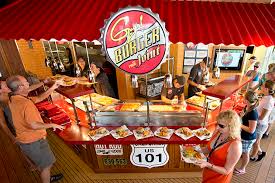 Your Rate Includes:
4 Days 3 Nights on Carnival Liberty
All Meals ( fee may apply for premium upgrades)
Non-Carbonated Drinks
Entertainment while on ship
(2) T-shirts
Class Party on Ship
Taxes
Children's Club (Day time hours)
Not included
Gratuities
Spa Services
Nightly Child care services
WIFI
Sodas
Alcoholic Beverages
Travel Protection
Transportation to the port
Anything listed with a price while on board the ship
Optional Drink Package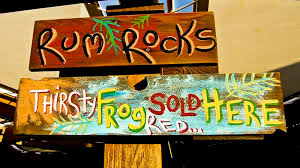 Cheers $57.98 per person, per day
The program allows for up to 15 alcoholic drinks per 24 hour period (6:00am-6:00 am); once the limit is reached, the guest will not be served ANY additional alcoholic drinks.
Each adult assigned to the same stateroom must purchase the program.
Guests must purchase the program for the entire cruise - this program is not offered on a per day basis.

You can add this to your package anytime before final payment date.
Bring your own
You are able to bring 750ml of wine on board per adult.
12-12oz can or carton- juice or soda per person are allowed. No bottle waters.
HHS Alumni Bahamas Beach Day!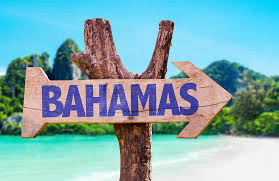 While in the Bahamas we will shuttle to Cabbage Beach to enjoy Beautiful Sand and Amazing water.
Water sports will be available for a fee.
You will want to bring cash, as the locals will have everything you want and need for sale!
Excursions: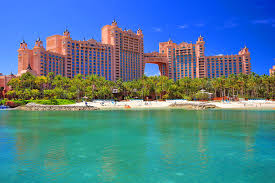 Additional excursions are available upon request, email: info@majesticabroad.com
Suggested Payment Plan
- Date - Amount
*Deposit - ASAP $50 per person - - - - $100 Triple & Quad Cabins
1st Payment - 8/15/17 - $100 or more per cabin
2nd Payment - 9/15/17 - $100 or more per cabin
*3rd Payment - 10/15/17 - $100 or more per cabin
4th Payment - 11/15/17 - $100 or more per cabin
5th Payment - 12/15/17 - $100 or more per cabin
6th Payment - 1/15/18 - $100 or more per cabin
7th Payment - 2/15/18 - $100 or more per cabin
*Final Payment - 3/15/18 - Balance, if any
* indicates mandatory payment
Everyone staying in the same cabin must pay deposit at the same time. After making your deposit, you will recieve an invoice that will show your balance, and how to make additional payments.
We do not encourage 3 to 4 Adults to share 1 cabin. Please reserve these cabins for families as all ships have limited quanities of cabins that house 3 or more people.
Traveling with minors:
All cabins must have at least 1 registerd adult over the age of 19 in the cabin.
Pricing Terms & Conditions: This quote is accurate as of Monday Jun 12, 2017 at 12:10:12 PM. Due to the nature of limited inventory, pricing and availability may change without notice. Your exact price depends upon selected departure date, residency, past passenger status, ship, cabin category, class of airfare available and more. All offers and upgrades are for selected dates, sailings, and cabin categories only, are subject to availability, and are capacity controlled. Additional restrictions may apply. All information is subject to change without notice. Your final itinerary will be provided by the cruise line.
Travel Protection
What is travel protection?
Travel protection is a combination of travel insurance and 24-hour emergency assistance services designed to give you peace of mind when you travel. Whether you are traveling in the U.S. or abroad, you can have peace of mind knowing that you have travel protection through Allianz Global Assistance. We offer a variety of products to meet all types of travel needs. Please contact your Personal Vacation Planner to find the protection that best suits your vacation.
Why do I need travel protection?
You need travel protection because it lets you travel with a strong sense of security. Travel protection insures your financial investment (up to the amount of your policy limits) should your trip be cancelled or interrupted for a covered reason, and it guards your health in case of medical emergencies. Here are a few of the benefits you'll enjoy:
Reimbursement of the non-refunded portion of your travel investment if your trip is cancelled or interrupted for a covered reason
24-hour access to emergency medical referrals and assistance
Reimbursement for unexpected travel expenses
Protection in case of medical emergencies
Arrangement of and payment for Emergency medical transportation
Booking Agency/ Agent Information
All communication beyond your registration will come to you via email. Please be sure to look for updates and announcements from Majestic Abroad.
To view more information about our company and other trips please visit our website at majesticabroad.com. Feel free to give us a call with any questions you may have at 470-208-6161.
All bookings are subject to Carnival's terms and conditions. To read more about these policies click here https://help.carnival.com/app/answers/detail/a_id/3401/kw/3401
Passports:
You do not need a pssport for this cruise, you will need a original Birth Certificate and a government issued ID. You ID can not be exprired. Children will only need a Birth Certificate.