HHRABC Employment Law 2021 Update
Employment Law 2021 Update on Human Trafficking, Changes at the NLRB and Florida's New Minimum Wage."
About this event
Robert S. Turk, Chair, Stearns Weaver and Miller Employment and Labor Department, Board Certified by the Florida Bar in Labor and Employment Law will share the latest update on:
*Human Trafficking
* Changes at the NLRB and
*Florida's New Minimum Wage
Lots to learn amidst Employment and Labor changes throughout the United States. Masks Required. COVID Protocols observed.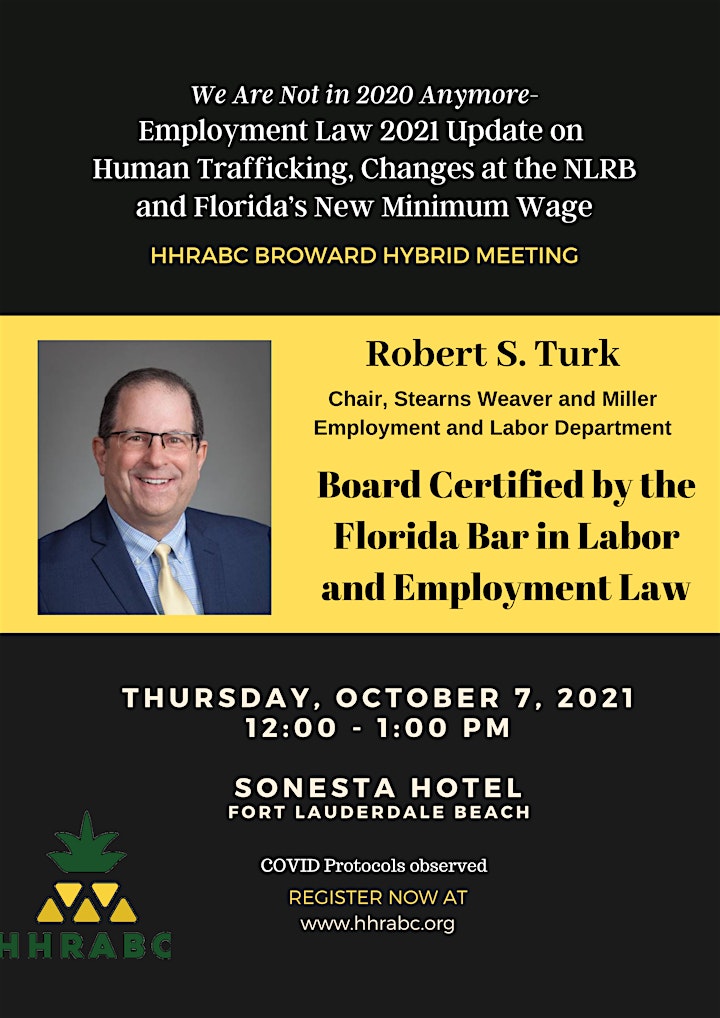 Organizer of HHRABC Employment Law 2021 Update
The Hospitality Human Resources Association of Broward County (HHRABC) meets monthly – the first Thursday of each month.
Our first meeting was held in March 1998. Our mission is to educate and develop Human Resources professionals not only benefiting to benefit them, but also their organizations.
Read more about HHRABC www.hhrabc.org