Description
Join us at 7pm on Thursday, September 28th for our monthly Happy Hour at The Shepherd & the Knucklehead!
This is a FREE event, but we'll have drink specials and food specials only for those who RSVP!
Drink Specials (Only for those who RSVP):
$3 Bud Light drafts

$5 Hoboken Ale drafts

$5 VDKA 6100 drinks

$25 Prosecco Buckets (4 splits)
Food Specials (Only for those who RSVP):

$2 Build-Your-Own Tacos

Complimentary VDKA 6100 Oyster Shooters
Hoboken Ale, the official craft beer sponsor of the event, will be handing out awesome T-shirts, so be sure to arrive early! One lucky winner will also take home an original Hoboken Ale tap handle (a badass golden Lackawanna Tower) - stay tuned for more details on your chance to win!
We look forward to seeing you there!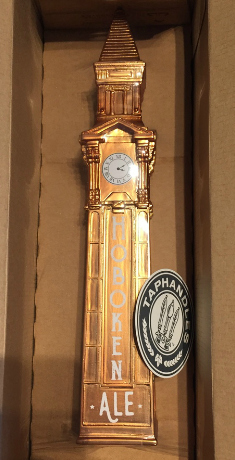 Date and Time
Location
The Shepherd & the Knucklehead of Hoboken, NJ
1313 Willow Avenue
Hoboken, NJ 07030