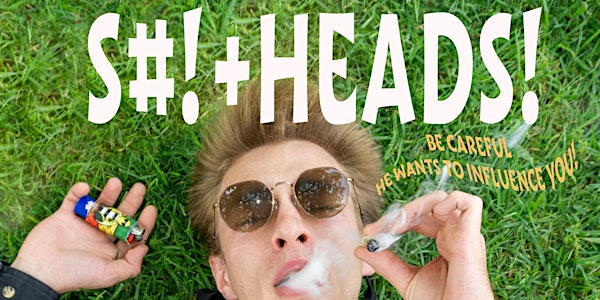 "$H!+HEADS": Comedy · 90 mins · New Work · Weed Friendly · Fringe2022 hff22
Location
Studio/Stage, presented by The StageCrafts, near 101-S exit-6B Melrose Ave.
520 North Western Avenue
Los Angeles, CA 90004
Refund policy
Contact the organizer to request a refund.
Eventbrite's fee is nonrefundable.
$h!+heads is a smoking, dabbing new comedy. Tired of #$@&% influencers telling you what to do, then this is your show with laughs.
About this event
Cast
[Harris Covington McGrade as Hudson] Howdy, I'm Harris McGrade! I'm from Beaumont, Texas and am currently living in Los Angeles, California. Films rack my brain like nobodies business, and I'm a film nerd of all varieties. I'll gladly talk your ears off, so watch out..or bring it, the choice is yours! I love the outdoors, particularly hiking and swimming, and even have the honor of being an Eagle Scout. I'm also your friendly neighborhood Carnivore and Stoner, and enjoy learning more about health and pushing the human body to it's limits. Fun stuff, huh? I definitely think so.
[Jesse Stevenson as Dominic] Jesse was born in Doylestown, Pennsylvania and was raised in North East Philadelphia. At the age of five Jesse's Father passed away of a heart attack. After that his family moved to Lancaster, PA, not even a year passed and the moved again to Cleveland, Ohio, there his mom met a man named John Taylor and they got married and he is now Jesse's Step dad. only a couple months later they moved to Dillsburg, PA (right next to Harrisburg) and then finally settling down at the age of six in Chocolate town USA Hershey, PA. He has loved acting since he was a young boy and would always be in front of a camera whether it was making a fake commercial or making funny videos with his friends and family. He didn't however start acting professionally until about September of 2007 When he went to an event called Proscout and got an agent. Since then he has been in New York and La acting.
[Gregory Crafts as Curt] Gregory Crafts is a multi-hyphenate creative artist residing in the Arts District of North Hollywood, California with his beloved wife, Jenn, and their cats. Besides writing, his interests include acting, directing, going to the theatre, reading, playing video games, designing web sites, participating in 5k mud runs, reading comic books and practicing martial arts. He is a founding member of Theatre Unleashed and is proud to serve as its Managing Director. He is also a card-carrying member of SAG-AFTRA, Actors' Equity and the Dramatists Guild of America, a Board member of the Theatre Producers of Southern California, a Board member of Flat Tire Theatre Company, and a lifetime member of the Alliance of Los Angeles Playwrights. Most recently, Greg and Jenn manage studio/stage, an iconic Fringe venue located on Western Avenue, under the banner of their company, The StageCrafts, For more information about that, check out TheStageCrafts.com. Greg also currently serves as the Venue Representative to the Hollywood Fringe Festival Board of Directors. His first two plays, Super Sidekick: The Musical (Official Selection – Best of Hollywood Fringe 2011), and Friends Like These (Winner – The ENCORE! Producers Award 2014, Nominee – Top of the Fringe 2014, Nominee – Fringe Ensemble Theatre Award 2014) have gone on to publication after continuing their development at the Hollywood Fringe. His third play, Three Can Keep a Secret, was a smash hit at the 2017 Fringe. Called "…Boondock Saints meets Napoleon Dynamite," the script was named a finalist for the prestigious Inkwell Theatre Playwright's Promise Award. In 2018, Greg directed the 2018 Fringe Award Winner for Best in Comedy, A Very DIE HARD Christmas. In 2019, he premiered, Tattered Capes, a relationship drama set in a superpowered Marvel-like universe. The show would go on to win Best in Dance & Physical Theatre that year. In 2022, Theatre Unleashed produced Greg's newest play, (It's Been Seventy-Six Years and We're) Still Waiting for Lefty, which garnered a whopping seven award nominations (including Top of the Fringe) and four wins (including The Fringe First Award and Best in Drama), plus Greg's favorite criticism of his writing to date: "…this effort should have begun and ended as a writer's exercise." courtesy of Ernest Kerney from TheTVolution. Greg likes to spend what little free time he has moonlighting as a professional Dungeon Master, running Dungeons & Dragons campaigns for hire. He also nurses an unhealthy obsession with the Boston Red Sox. For more information, Greg recommends checking out his website, www.GregoryCrafts.com.
[Shanlie Phillips as Raven] Straight from the Middle of the country (Iowa) Shanlie has been a performer since birth. She loves it all, singing, dancing and acting. In her free time she loves exploring LA and making videos 😏. While she doesn't have an Only Fans, her Instagram is "pretty popular" Feel free to check it out ;) (shanlie_p) This is Shanlie's second show in the Fringe and she is so excited to continue to "improve her numbers" by being a $h!thead.
[Melissa Cindric as Aria]
[Jae Head as Liam] Jae Head is an American actor and motivational speaker who is most well-known for his roles in Hancock and The Blind Side, although he has made appearances in several films and television shows. He loves Chocolate and has a one year old puppy names Sinatra.
[Chambers Stevens Playwright] Chambers Stevens (Actor/Playwright/Director) has a massive Prince Record Collection. He has been clogging since before he can walk and is still as fast as the wind. He and his son, Twain have played in almost 200 different parks in Los Angeles County. He has read every novel Mark Twain ever published. He still gets a tingling feeling every morning when he rolls over and looks at his wife. Oh and this year he has 6 plays opening in the Hollywood Fringe. Chambers Stevens has ten books in print. Besides being a successful author he is one of LA's top acting coaches. Actors he has coached have appeared on every network as well as countless films and theatre productions. Chambers is a graduate of The Conservatory of Theater Arts at Webster University & the founder of The Nashville Shakespeare Festival now in its 30th year. As a television actor, Chambers starred in The Steve Spots, which received six Emmys and a George Peabody Award, Funnybones, which received an Emmy for "Outstanding Children's Program", and Geoscout, for which he received a personal Emmy nomination as "Outstanding Actor in a Children's Series." As a theater actor, Chambers has performed in over a hundred theater productions. He's the recipient of the Geoffrey Award for his portrayal of Drew in Eastern Standard. He also received the prestigious Backstage Garland Award for his one-man show Desperate for Magic. As a playwright, he has won both the Ingram Fellowship and the Tennessee Arts Commission Individual Artist Award. His play Biff and Charlie is published by Samuel French. Mother of Pearl is published by Dramatic Publishing and Desperate for Magic is published by Elderidge Publishing. Chambers latest play Twain and Shaw Do Lunch received its world premiere at the prestigious New Theatre in Miami. Chambers is married to film and television producer Betsy Sullenger. They have a 15-year-old son, Twain.
[Beth Wallan Stage Manager]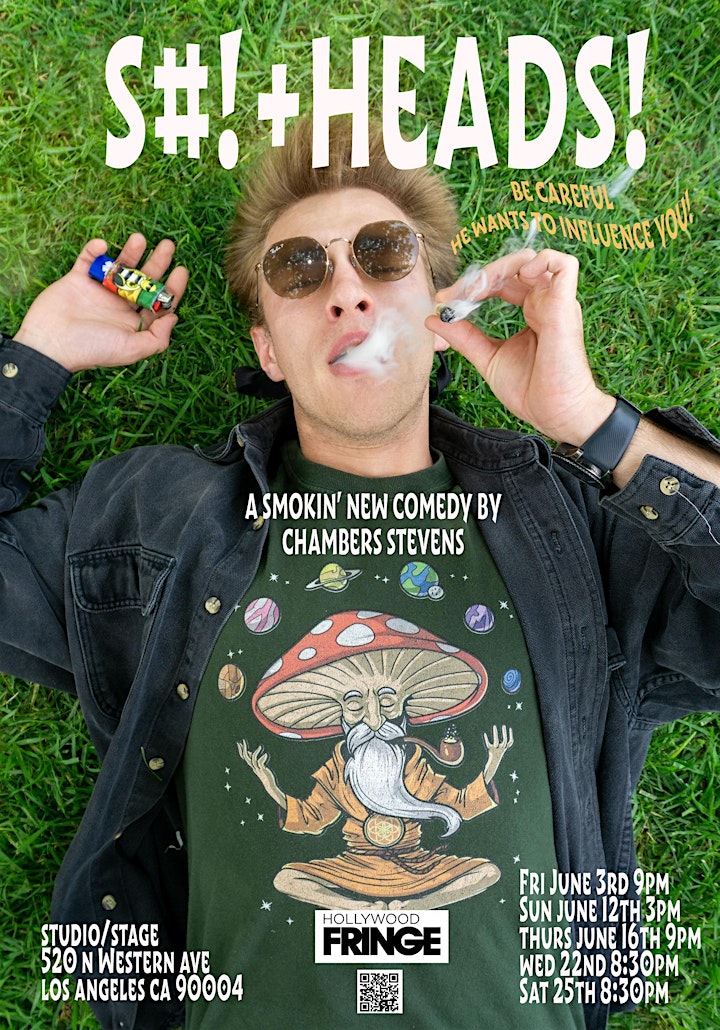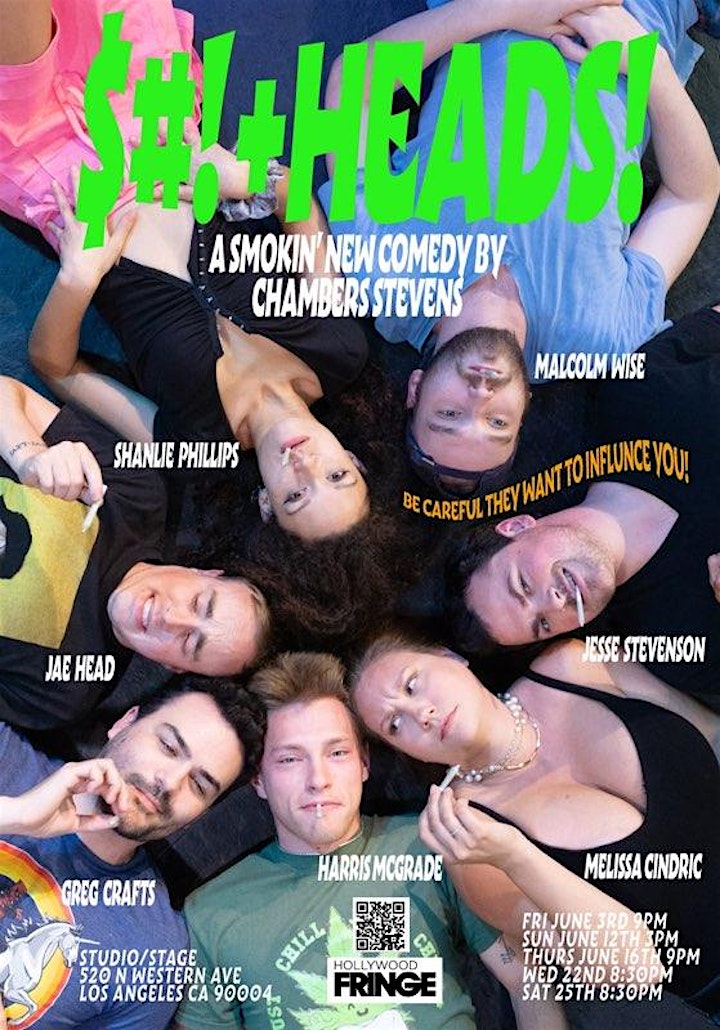 Playwright's Spotlight with Gregory Crafts
44 views • Apr 19, 2022 • If there's a Playwright's Spotlight episode that encompasses all aspects of theatre that not only playwrights could benefit from but also actors, directors, and producer, this interview with Gregory Crafts is it. The amount of information Gregory offers is abundant and inspirational. We discuss bringing "the" human to dialogue, recognizing one's weaknesses, the dangers of not acquiring the rights to plays, ego in theatre and entitlement in playwriting, festivals, finding a tribe, how to successfully stream theatre, and the conflicts of interest while producing and performing within the confines of Actors Equity. It's a well-rounded episode that anyone involved in theatre will benefit from, so be sure to share it with your favorite thespian, playwright, director, or producer.
Gregory Crafts is a playwright, actor, producer, and director. He co-founded the non-profit Theatre-Unleashed and currently runs Studio/Stage in Koreatown in Los Angeles, California. He is a member of the Dramatists Guild and the Alliance of Los Angeles Playwrights. His plays include Friends Like These, Super Sidekick: The Musical, Three Can Keep a Secret, and (It's Been Sixty-Seven Years and We're) Still Waiting for Lefty.
Links to sites and resources discussed in this episode -
Studio/Stage -
https://www.thestagecrafts.com
Theatre Unleashed (Facebook until their new site is active) -
https://www.facebook.com/TheatreUnlea...
Sacred Fools -
http://www.sacredfools.org/
Hollywood Fringe -
https://www.hollywoodfringe.org
New York Fringe -
https://www.nyc-arts.org/organization...
Theatre Producers of Southern California -
https://tpsca.org
Concord Theatricals/Samuel French -
https://www.concordtheatricals.com
New Play Exchange -
https://newplayexchange.org
Mevo Cameras -
https://www.mevo.com/pages/mevo-camera
Contact and Socials for Gregory Crafts -
www.gregorycrafts.com
Twitter - @gregorycrafts
IG - @gregorycrafts
FB - fb.com/gregorycrafts
Email - gregory@gregorycrafts.com